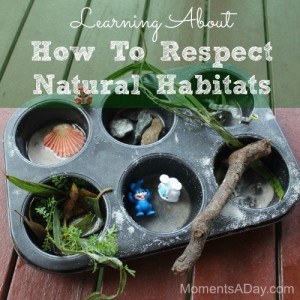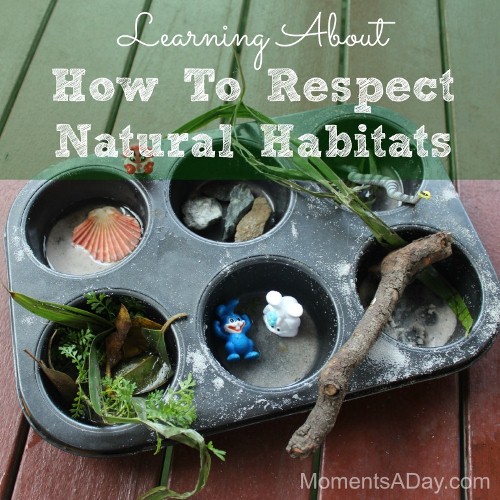 My youngest recently found some little Australian animal figures tucked away somewhere and snakes became an immediate favorite in our house.  So we've been looking at pictures, reading books, and learning a bit about them.
It was a good opportunity to discuss the natural habitats of animals and how we should respect them, so we did this simple activity.
We filled a muffin tray with objects that might be in a snake's environment: rocks, sticks, leaves, sand, dirt, and water.  Then we talked about what snakes might need to eat, and luckily we had some little bunnies to use.
I asked my son what would happen if someone came by and dumped trash, or poisoned the water, or got rid of all the snake's food.  Of course he was very adverse to the idea.  We discussed the importance of keeping the water and land clean and free of waste so that the animals can live safely.
One practical way we can help the animals and their habitats is by making sure we don't litter and serving the community by picking up trash when we see it in nature.
Very simple, but quite effective for a four-year-old to set the stage for environmental awareness.
Have you discussed respecting natural habitats with your kids?  What subjects came up?
For many more activities that explore caring for animals, check out this post.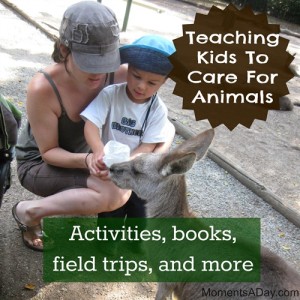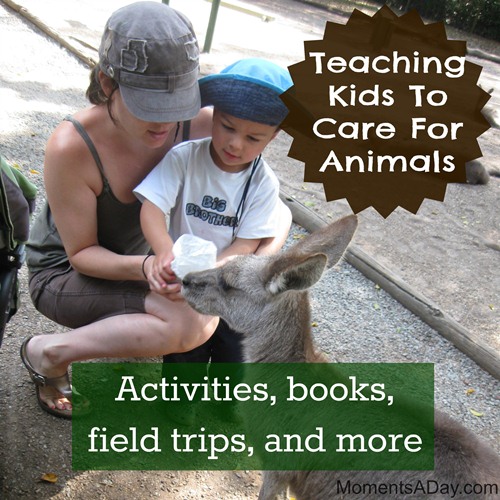 .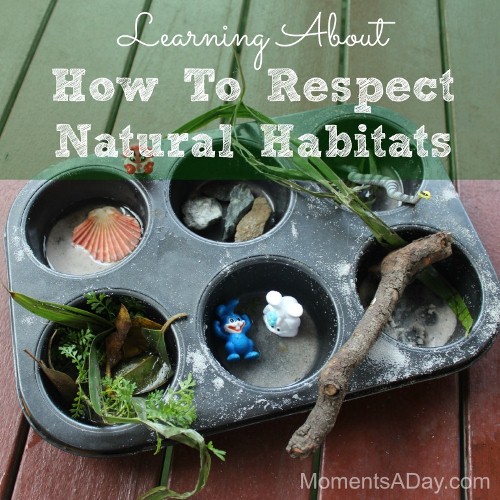 Feel free to share your experiences with this activity and/or any variations you came up with. Links to related activities or to your post that links here, are most welcome also.
Thanks for your feedback – I appreciate all your comments!