Positive Discipline class running April-May 2018 in Townsville (Queensland)
Contact me to book your spot at 0435995890 or chelsea@momentsaday.com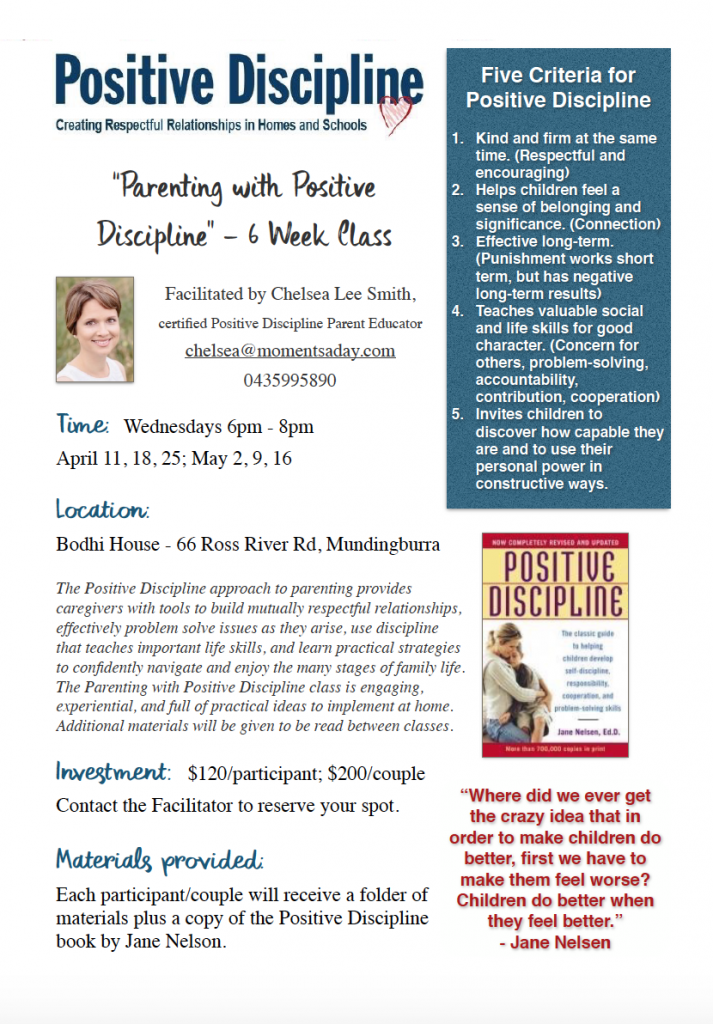 Here is a list of the different types of events that will be offered during several occasions throughout the year:

For children
Storybook readings in schools and libraries
Brilliant Star Playgroup is a free event held several times a year
For parents
"Positive Discipline" is a theory and program developed by Dr. Jane Nelsen based on the work of Alfred Adler and Rudolf Dreikurs.  It is designed to teach young people to become responsible members of their communities, giving parents practical tools to teach their children important social and life skills in a manner based on mutual respect, connection, and resilience.  I am a certified Positive Discipline parent educator and offer workshops and classes in my local area.
Emotion coaching workshops using "Tuning in to Kids: Emotionally Intelligent Parenting," an evidence-based parenting program that focuses on the emotional intelligence and connection between parents and children.  Emotion coaching is the ability to recognise, understand and respond to children's emotions in an accepting, supportive way. This approach helps the child to understand and manage their emotions.  Read more about the program and its development here.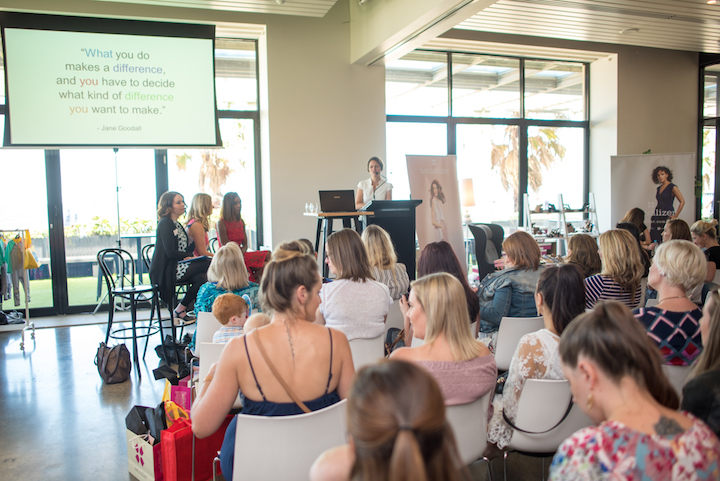 Workshops on how to be a "Full-Circle Learning" educator.  FCL is an educational model that unites and motivates the practical goals of the head, hands and heart, fostering altruistic identities and strengthening aptitudes as it brings the learning full-circle.  Its mission is to help young people embrace their role as society's change agents and humanitarians. It does so through an integrated educational model that infuses purpose into learning.  To learn more about FCL history and programs, click here.
I also offer workshops on topics covered by my ebooks and digital workshops.  Contact me if you are interested in inviting me to your event.
Sign up to receive updates on program availability.
SaveSave