Do you believe that developing a positive attitude and living a life full of love are vital for both children and parents to thrive?  If so, you are in the right place.
I am passionate about sharing ideas for parents and children to connect, build character, and make the world a better place.  I believe we can grow together every single day, especially when we take a few moments to slow down and work towards our goals.
I don't aspire to perfection but instead work towards connection with myself, my family, and my community.
Here is my personal mission and the mission of the ideas I share on this site.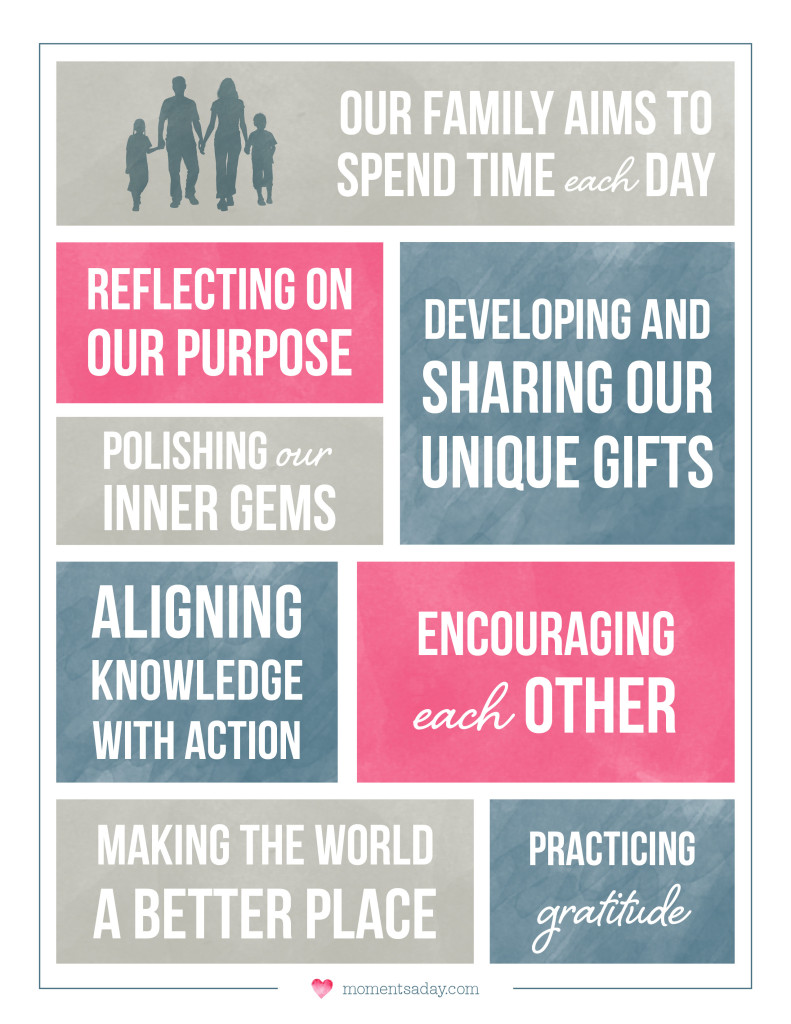 To download a PDF of the mission statement click here.
My latest blog entries can be found on my homepage or you can scroll through the archives here.  On this page you can read a few more details about the website and here you can find out a bit more about me.
If you like what you read here, I invite you to stay connected by signing up for my newsletter (it goes out a couple times a month) which features favourite articles, resources, activities, inspiration and more.  You are also welcome to join me on Facebook, Pinterest, Twitter and/or Instagram.
Thanks again for stopping by and I hope to "see" you again soon.
Chelsea
You may also enjoy…