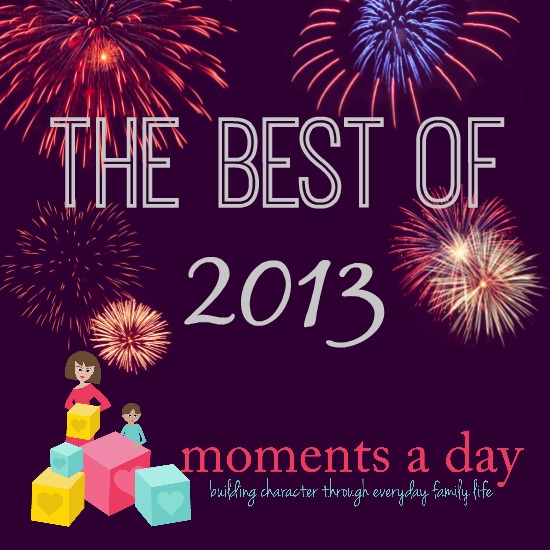 Wow can you believe it's nearly the end of December?!  As my last post of 2013, I thought it would be fun to list some of my most popular posts of the year.  I have published 100 (this is #101!) in the past 7 months and it has been so fun to share with you all. I couldn't imagine how much this website would have grown when I first started it back in May… and I am very humbled to have each and every one of you choosing to follow along.
Thank you so much for being a part of this journey.  I am eternally grateful for your support, your comments, your messages, and your visits.  It truly makes all my work worthwhile.
But before I get to the most popular posts, you may have noticed a new logo in the image above.  I am so excited that I am getting a little "blog makeover" soon using this fabulous logo created by Sandra (you can find some of her other work here – she's incredibly talented!).  I am also forever grateful to Sarah for her amazing help with the practical website details that I cannot figure out myself.  She has helped me even before I launched back in May, and I could not recommend her enough.
The new logo is based on the central purpose of my website, which is to offer ideas about building character through everyday family life. Contrary to simply talking about character traits with my kids, I try to find ways to incorporate learning about them into hands-on living.  Yes, we also discuss the character traits, read about them, and learn definitions too.  But I also think character building can go beyond that…
The intention to build character and grow from challenges can be a constant thread throughout relationships and routines in the home.  I will share much more in an upcoming ebook How To Build Character at Home which I hope to launch in February or March.
Now on to the ten most popular posts of 2013:
Note that it was a bit hard to determine which posts were the "most popular."  By views, by "likes" on Facebook, by pins on Pinterest, or by comments?  So I just chose using a combination of those factors 🙂
I hope in my posts you can tell that I am learning and on my own journey as well.  I do not know it all.  I am not perfect, my kids are not perfect.
In fact I do not believe there is a perfect.  There is no a "perfect" way to live; nor do I believe that life is meant to be easy.  What I do believe, however, is that intentionally refining our positive character traits – such as kindness, patience, forgiveness, and responsibility – can help us become better people while at the same time helping us create a better world around us.
I have found it is a beautiful journey to build my own character while I do my best to guide my children in this process as well… we are growing together, and it naturally leads into serving others together as well.  I am looking forward to learning and sharing more in the upcoming year.
I wish you all the absolute best for 2014!