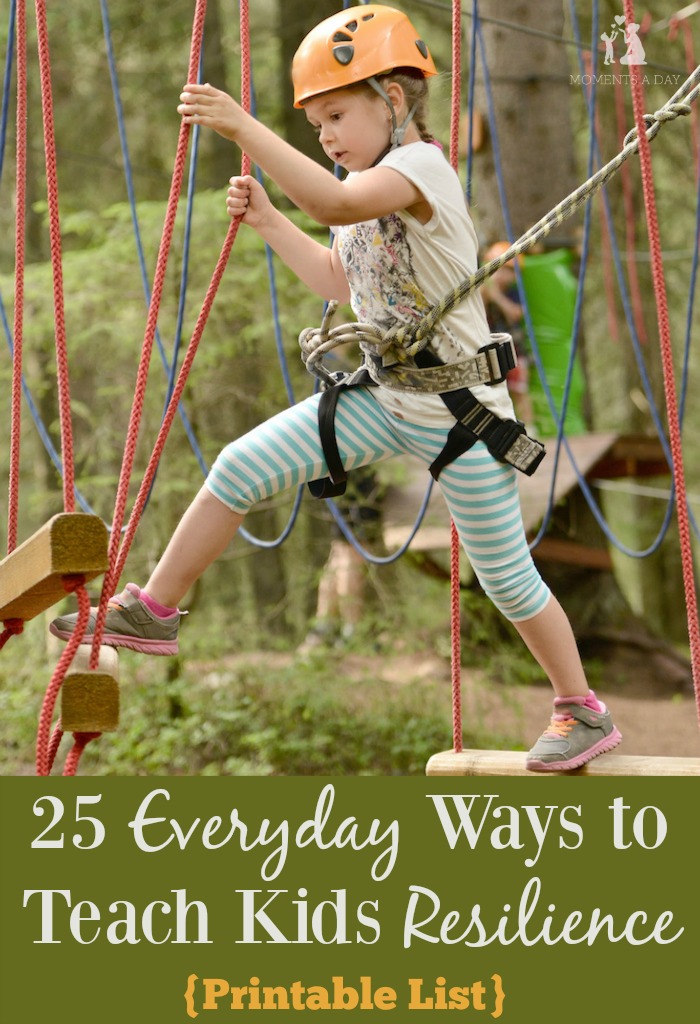 "Don't handicap your children by making their lives easy." -Robert A. Heinlein
I have been thinking a lot about the quotation above.  By meeting my child's every whim and not letting him struggle every now and then, am I robbing him of the opportunities to grow and become a capable, resilient human being?
After all, haven't so many inspiring people been through terrible hardships?  They have learned to meet their challenges head on, cultivated new capacities from them, and risen above whatever was holding them back.  These heroes and change-makers developed skills and compassion beyond other people around them… perhaps in part due to the tough circumstances they have faced in life.
Struggles are not *bad* things that we should hide from.  Instead, we should embrace them as learning opportunities.  But in today's world where life can be so *easy* what might this look like for our children?
I have done quite a bit of brainstorming about this and shared 25 practical ways you can help your children learn about resilience over at Creative With Kids – one of my favorite parenting blogs.  Visit the post by clicking here.
You can also download a printable of the list of 25 ideas (though this does not contain the whole article – to read it, you must visit the post!) here:
Download the list as a PDF by clicking here.
I hope you enjoy the post, and feel free to comment below with your own ideas or suggestions about how to teach kids resilience!