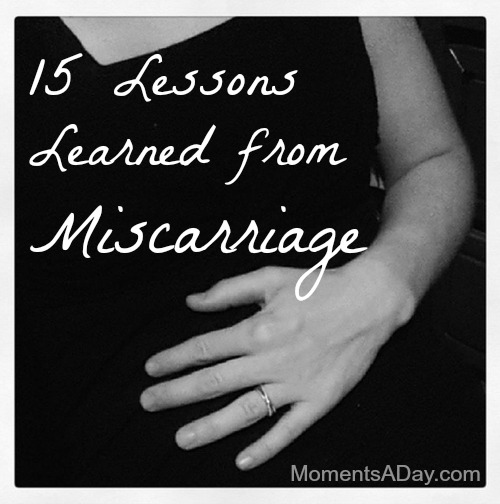 Today is the due date for the baby we lost last January.  As I looked in the mirror over the past 9 months, I wondered how big my "bump" would be by whatever date it was.  Now that my baby would have likely been born had I not miscarried, I feel I am finally able to start feeling un-pregnant again.
The experience of miscarrying a baby has been an incredibly painful, intense, and awe-inspiring journey.  I have been so touched by all the stories and experiences shared with me about baby loss throughout these months.  It is a topic I had considered several times during adulthood, knowing many people in my life who had faced this challenge.  However I never knew how much my views and understandings of this subject would expand and deepen after miscarrying myself.  It has been a life altering experience, to say the least.  And beyond my own experience, I know every single miscarriage is different.
On this day – the day I would have been expecting to meet my darling child and help them begin their journey on earth – I am choosing to honor what my baby has given me instead of lament what I have lost.  Though I am not forgetting the pain, I am focusing on love instead.
Here are 15 lessons learned from miscarriage, and positive character traits that my baby has helped me develop.
1) Life is a miracle. 
Trust
It is so amazing how little babies come into the world.  Having had two straight forward pregnancies before miscarrying, the process seemed wonderful but somewhat simple.  Now I realize a small degree more about how intricate and complicated it really is to create and sustain life – and how trusting we must be since so much is out of our control.
2) We should value the time we have, because more time is not guaranteed. 
Gratitude
Losing my baby has been a true lesson for me to remember how fast life can be altered – or lost – without any warning, at any time.  Life is so easily taken for granted, and my baby has reminded me how important it is to be thankful for the time we do have.
3) People can have a great impact on you, even if you do not know them.
Unity
I experienced an early miscarriage, but that did not change the fact that this little baby has had a huge influence on my life over the last 9 months – and will continue to do so forever.  It has made me consider how many other people are influencing me without me even knowing, and how respectful I should be of every single person near and far.  As a human family, we are all so interconnected.
4) Mixed up emotions are normal. 
Acceptance
The feelings that come after seeing other pregnancies and birth news sometimes catches me off guard.  It is not that I am jealous or comparing my situation, but sometimes other babies simply remind me of what I have lost and remind me of that whole painful area in my heart.  I have learned now that you can feel many things at once, and that accepting the validity of each emotion (even if they seem to contradict each other) can help you work through them and move forward.
5) Time does heal… but the sadness may never go away. 
Vulnerability
I feel much "better" than I did 8 months ago.  But that does not mean the sadness has gone away.  A friend recently sent me this article from the NY Times which, although is not about miscarriage specifically, made me realize that grief in itself is an emotion that can last for years, for decades, and there is nothing *wrong* with that.  These feelings may make us feel vulnerable, but that is just part of the life and growth cycle.
6) Being a friend should go beyond words.
Thoughtfulness
The messages I received from many people helped heal my heart to a great degree, but the three friends who brought me food, created a remembrance for my baby, and kept me company saved me from isolation within myself.  These gestures meant the world to me at a time I was incredibly lonely.  From experiencing the benefits of action, I have resolved myself to do my best to be a better hands-on friend in the future.
7) The aftermath of certain life experiences can be more than expected.

Wisdom
The miscarriage itself was more consuming than I could have ever predicted.  But I never knew that the aftermath – the milestone dates, the process of choosing when to get pregnant again, all the fear associated with pregnancy, and even my relationships – could be so interwoven with my miscarriage experience.  Through this understanding, I have learned not to assume anyone is "finished" dealing with an issue and to try to be more tactful.
8) We can never know everything that is going on in the life of someone else. 
Empathy
Someone may be holding things together pretty much everywhere but inside – and you may only see signs of their hardship through things like forgetfulness/ backing out of plans/ apparent grumpiness etc. It is a reminder to me to try to be a little more compassionate with everyone… you never know what they have experienced and are dealing with.
9) Planning cannot guard you from unpredictable events.

Flexibility
I am a huge planner.  But I could have never taken my miscarriage into account.  And then the planning for a future pregnancy has been so up and down (due to personal and situational reasons) that I have really had to let go of control.  I have now learned that I can plan as much as I want but, to save myself disappointment, I need to open my heart to whatever may come.
10) No matter how hard you search for reasons, there is uncertainty and mystery in life.

Submission
I cannot convince myself to be "satisfied" with the good reasons for what happened. I know that the baby was probably physically unable to sustain life.  But those reasons only address the logical part of my being and do not give me comfort.   Instead I have to try to find a way to move forward, submitting to the mystery of the world, instead of searching for reasons.
11) We can always grow from experiences. 
Willingness
Each moment we have is an opportunity to make a better life, to see reality more fully, to renew ourselves, and to give more selflessly.  It may take a while to put it all in perspective after experiencing loss, but challenges can help us grow if we allow them to.
12) I want to focus on sharing only LOVE with others. 
Forgiveness
Any negativity is just not worth having in this short life.  That includes negativity towards the people around us, situations we face, our environment, and even ourselves.  I don't want to turn a blind eye to difficulties.  But I want to face them head on with love.
13) Healing may be different from what you envision it to be. 
Openness
During my healing process, I cried, wrote, emailed with a lot of friends, and tried to immerse myself in meaningful work.  I have heard others painted, wrote poetry, planted trees, created scrap books, bought art or ornaments, and created special family traditions in memory of their lost ones.  Whatever way you would like to go through the healing process is right for you.
14) Taking time for reflection can be time well spent.

Peacefulness
I find driving in the car listening to music is the time that I feel most comfortable thinking of my baby.  I give myself permission not to think about the to-do lists or the jobs I could be doing, but just relax and think about my little one.  Have you heard Small Bump?  I tear up every time.  Just acknowledging my baby's reality helps me feel closer to him/her.
15) I will love my baby forever. 
Love
It does not matter that I did not get to meet my baby face-to-face or raise it through childhood, I will always consider my baby part of our family and honor their place in the world.
All these "life lessons" I learned from a little baby that was growing inside me for such a short time.  They are gifts that will last a lifetime as I hold the memory of my baby close to my heart.
Here are some words I wrote soon after the miscarriage: "You have taught me, my angel, a great deal about life even though you never lived one beyond my womb or beyond the couple weeks during which you were growing there.  You have made me a stronger, more compassionate, more present, and more thankful human being.  All from just being you, just being created, just existing even if only a short time in this physical world."
I know everyone's experience of miscarriage is unique.  I have decided to open up about this subject because I believe it is very important to address; so many women experience miscarriage in their lifetime and suffer in silence and isolation.  You  may or may not relate to the points mentioned above.  I welcome you to share your own experiences and lessons in the comments below.
To those of you who have lost babies: my heart goes out to you and I hope we can all grow from the experience of suffering to become more loving and compassionate sisters to each other.
Experiences of Miscarriage From Other Mothers
"I have had a stillborn child and also miscarried another at 12 weeks. For both of them I have memory boxes. My little one that I miscarried didn't hit that 20 week mark to have a birth certificate – so I made her one myself. Not that I needed it to validate her life, but it helped at the time.  We named both these children and have their names on the wall, with their meanings and a scripture, along with our 3 other children's names. As far as we're concerned, we have 5 children."
"After having gone through losing a baby too, I can say, that I never forget the due date, or wonder what might have been! I still feel the sadness of that time in my life, and that sense of loss. I don't think it's ever something you ever truly get over!  I look at the 4 beautiful children I have now, and never take for granted the miracle that they all are!  I am able to tell myself now, that the loss and grief have helped me become who I am today, and shaped me as a better person and Mother, but it has taken many years to get to this point, where the grief wasn't so raw.  Go slow!  Don't feel pressure to feel one way or another.  There's no right or wrong way to feel."
More Articles About Miscarriage
With Tears of Love a website dedicated to sharing stories of baby loss
How to Deal with Loss (video) from Racheous
The Darker Side of Mother's Day from The House of Hendrix
A Journey Through Miscarriage from Frugal Fun for Boys
The Invisible Twin Mom by Urthmama
Miscarriage: What I Wished I'd Been Told by Powerful Mothering
Heart Broken from Childhood 101
This post is part of the Growing from Motherhood series in which mothers discuss various issues that have entered their lives and reflect on how they can grow from the challenges. To read more articles in the series click here.