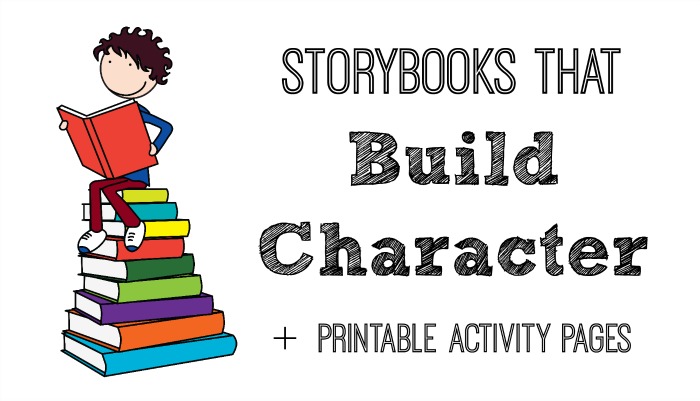 Storytelling is a part of human nature.  It is a way of communication and of sharing what is important to us.  Ever since the beginning of time, communities and cultures around the world have told stories to explain human life, relationships, the unknown, and to pass on their own history.
Storybooks can provide not only a path to literacy and knowledge, but of understanding, empathy, curiosity, and more.  Reading engaging, carefully chosen stories can help kids explore challenges and how to deal with them.  In many cases, these storybooks also provide a framework for understanding a certain issue or looking at a situation from a new perspective.  Essentially they can help readers build character.
Character is defined as:
the mental and moral qualities distinctive to an individual.
strength and originality in a person's nature.
a person's good reputation.
Each month in 2016 I will be posting about a favourite storybook on this list, along with a related activity page plus a hands-on activity ideal for kids between ages 5 and 9 years old.  What all the books have in common is that they help the readers build character, but each have different themes.
These books would be great to read one-on-one, to a small group, or class.  The activities help extend discussion and make the story more memorable.
If you don't want to miss a book recommendation or activity, sign up for my newsletter.  I hope you and your kids will enjoy the stories and activities in this series!
Storybooks that Build Character

January – My Mouth Is a Volcano!
 is a funny tale that gives kids a practical way to stop interrupting.  Download the shape filler sheet to practice taking deep breaths here.  The hands-on activity for this book is making your own erupting volcano!  Click the link for detailed instructions (plus some fun facts about volcanos) but you can also do a super easy version by using a plain plastic water bottle and adding baking soda plus vinegar if you are short on time.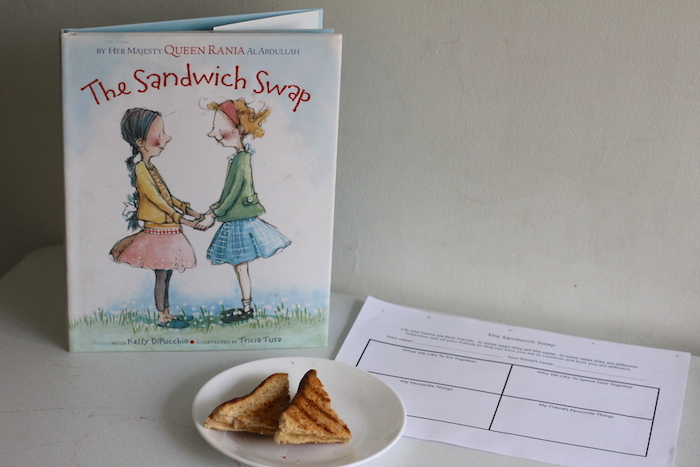 February – The Sandwich Swap
 tells the story of two girls who eat very different things at lunch, and learn to appreciate their differences.  Download the friend interview printable here.  A fun hands-on activity is making lots of different types of sandwiches!  Why not invite friends to have lunch at your place and ask them to bring a few of their favourite sandwiches along?  Cut them up into bite sized pieces for everyone to try.  You may even like to look up some different sandwich recipes online.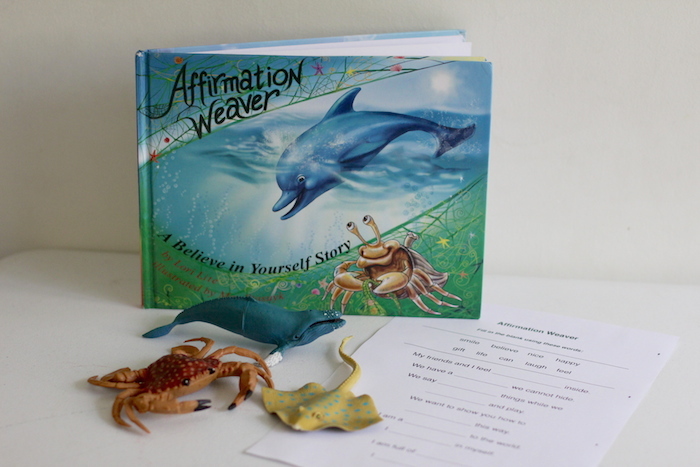 March – Affirmation Weaver: A Believe in Yourself Story is a beautiful story about a dolphin who learns from other sea creatures how to use affirmations to believe in himself.  Download the fill in the word activity sheet here.  An easy way to extend the lesson is to do some role play with ocean critters.  Ask your child if they remember some of the affirmations and you can even make up your own.  Here are 15 Ocean Sensory Play Ideas for inspiration.  Alternatively you could ask kids to draw their favourite ocean creature and create an affirmation for them to use.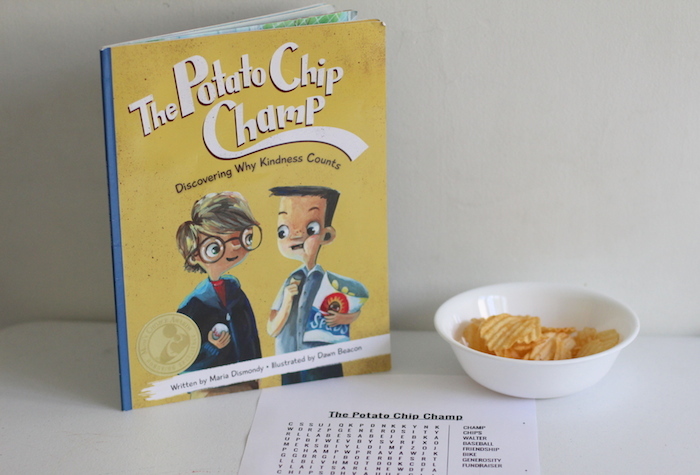 April – The Potato Chip Champ: Discovering Why Kindness Counts
 is a cleverly woven story about a boy who goes from jealousy to appreciation after experiencing a hardship in his own life.  Download a word search to go along with the book here.  For a bit of fun, you may like to have a potato chip buffet where everyone brings a different type of potato chip and you have a vote on which is your favourite.  Or if you are reading the book within your family, you may like to cook some homemade potato chips!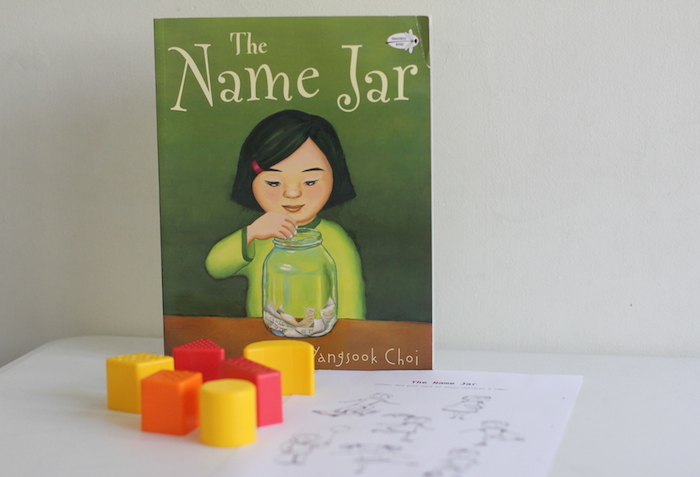 May – The Name Jar
 is a story that gives kids a chance to consider how it feels to move to a new country and be different – such as having a unique name.  Download the colouring and naming page to enjoy after reading the story here.  You may also like to go around your house or classroom and find group of things that are the same but different, such as blocks, flowers, crayons, dolls, etc!  Then discuss how variety is beautiful and makes the world a much more interesting place.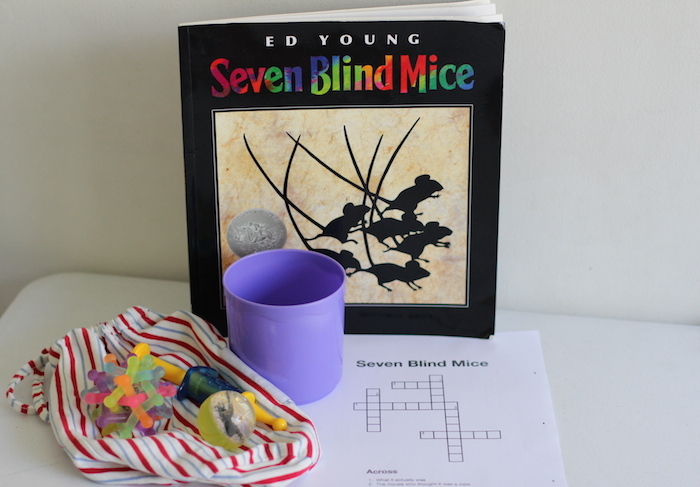 June – Seven Blind Mice
 tells the story of different coloured mice who investigate a strange thing by the pond, only to realise at the end that their individual perspectives were nothing compared to the whole truth.  Download the crossword puzzle here.  Putting different small objects in a bag and letting children guess what they are by feeling (or taking one out and closing their eyes) can be a fun activity to discuss the importance of perspective as well.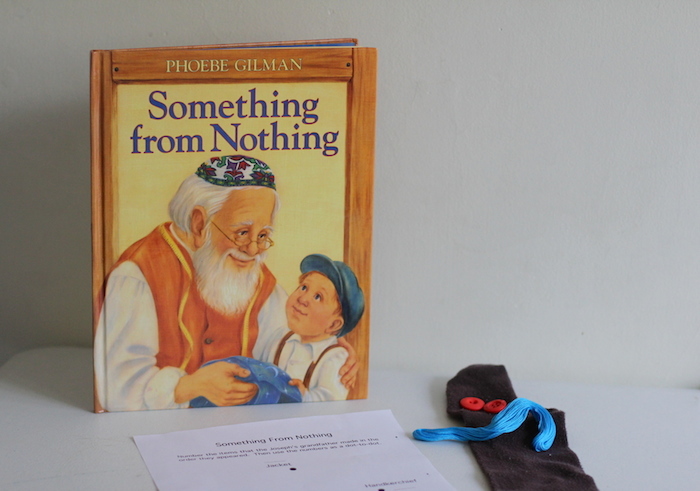 July – Something From Nothing
 tells the story of a little boy whose grandfather keeps making things from his baby blanket. As the boy grows, he appreciates each of these things and at the end of the story he learns an important lesson about what is most important about our possessions (the memory associated with them).  Download a dot-to-dot to review the story here.  For a creative project, find a few scraps to make your own "something from nothing."  An old sock (perhaps one that has lost its match?), some buttons, and a thread would be perfect for a hand puppet!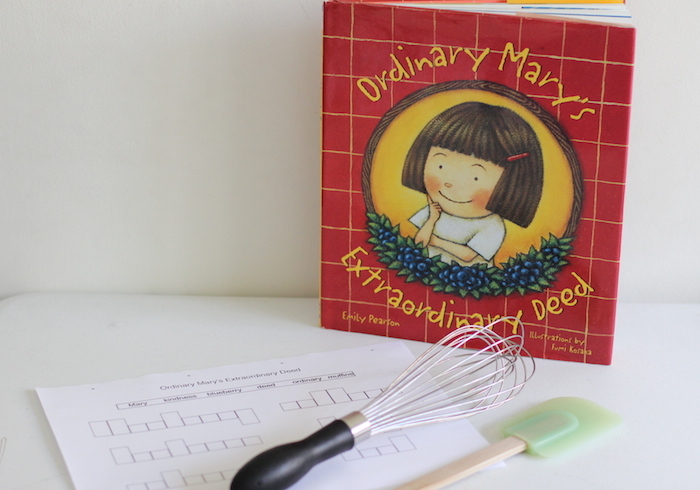 August – Ordinary Mary's Extraordinary Deed
 shares the story of young girl whose (very simple) kind deed went on to influence people around the world because kindness is contagious.  Download a word shape printable about the book by clicking here.  Recreating the famous blueberry muffins is a fun activity for kids after reading the story as well, visit this post to find my favourite recipe.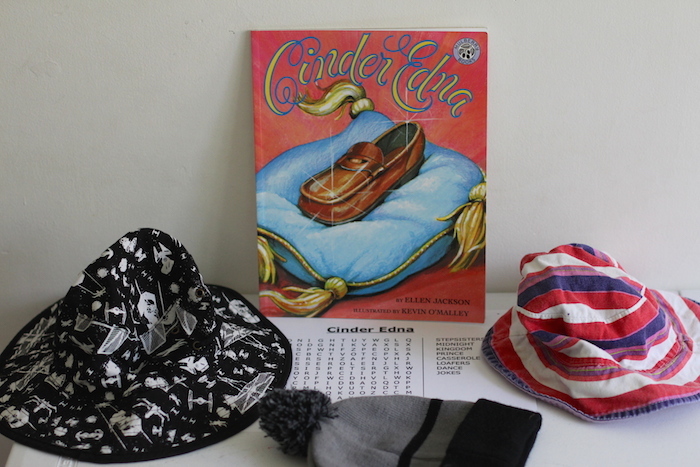 September – Cinder Edna
 is a twist on the classic tale of Cinderella, pointing out the practical steps women can take to shape their own future instead of relying on a prince to carry you away from your problems into a life of ease and wealth.  It's a great way to discuss the purpose of our lives (giving back or receiving?), what true love really means (physical beauty or inner beauty?), and what real dreams are made out of (hopefully not just being saved by someone else, especially because of good looks!).  Download the 
word search
here
.  Younger children may enjoy trying on different hats and talking about the different roles each person can play.  Cinder Edna had many different interests and talents, and she wore each of these "hats" with confidence.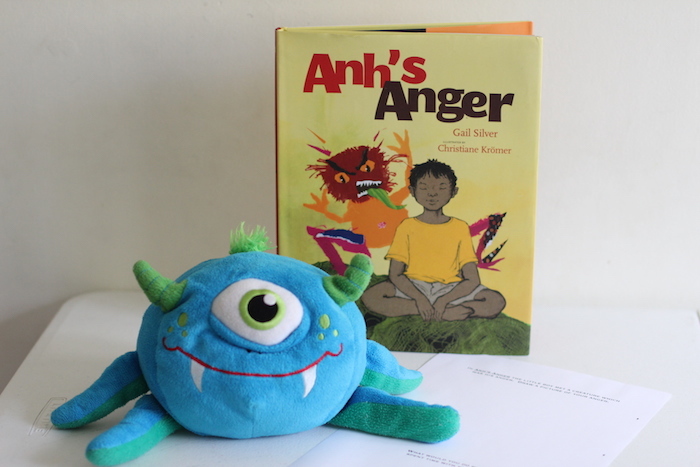 October – Anh's Anger 
is a story about a little boy who met his anger, which turned out to be a creature who taught him how to sit with his anger instead of let it control him. It is a great way for kids to visualise working through anger instead of giving into it. Download a free drawing prompt here.  A hands-on activity might be using a stuffed toy to re-enact the story and help your child imagine what their anger might look like, feel like, talk like.  If this story really resonates with them, the toy may be a useful tool to use when discussing healthy ways to handle emotions in the future.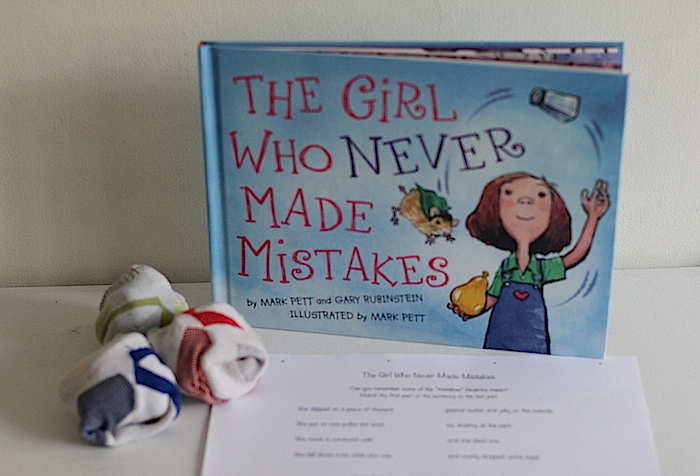 November – The Girl Who Never Made Mistakes
 is a story that any anxious person can relate to.  It reminds us that mistakes are simply part of life and that no one is "perfect."  Download the sentence matching activity here.  A fun follow up activity – which is sure to bring on lots of fun mistake-making! – is to try your hand at juggling.  Balled socks are great juggle material.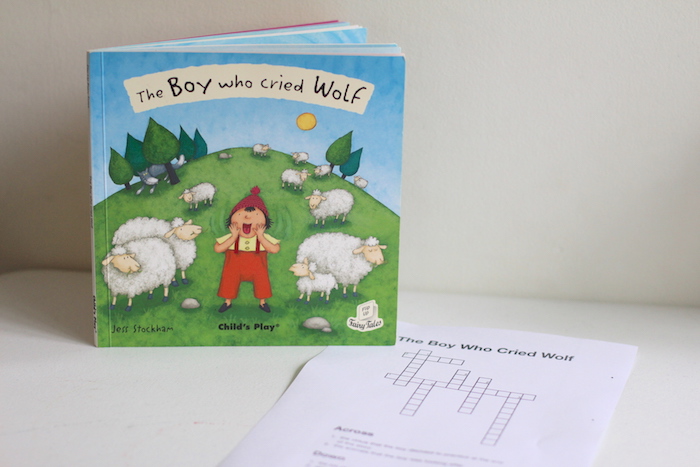 December – The Boy Who Cried Wolf (Flip-Up Fairy Tales)
 is a cleverly illustrated take on the classic tale, getting younger kids involved in the story through lifting the flaps.  At the end of the book, the little boy learns that telling the truth is an important step in earning the trust of your friends and neighbours.  After reading the story you may like to get creative with some sheep crafts or print out your own wolf to paint.  Older children may enjoy the printable crossword puzzle that you can download here.
Note: Some of the free printable activities included in this post were created using A to Z Teacher Tools, a great resource for teachers and parents to make their own printables!
More recommended books can be viewed in my Amazon store (find new categories in the list on the right).
Sign up for my newsletter to be notified of new books and character building activities for kids.
For 30+ concept books focused on positive character traits, check out this list.
Feel free to leave more of your favourite character building storybook titles below!  
You may also enjoy…
100 Kids Activities To Build Character
30+ Gifts that Help Kids Build Character
Storybooks to Help Kids Deal with Big Emotions
This post contains affiliate links.  All opinions are my own.  To read more about reviews on my website, visit this page.