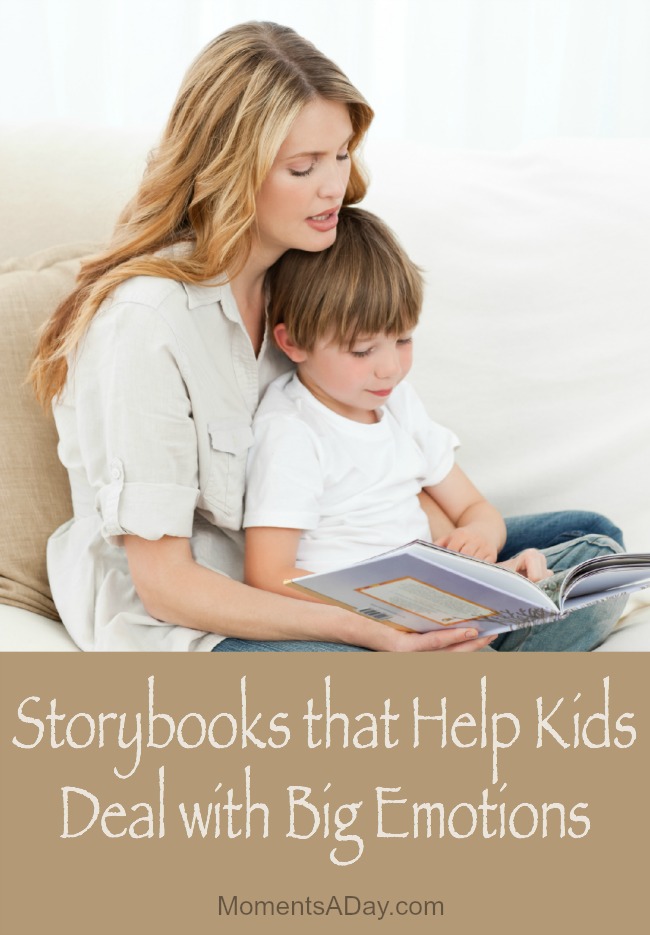 Today I'm excited to share some wonderful storybooks that help kids deal with big emotions – specifically worry, anger and sadness.  I've been pondering a lot about emotions lately (here and here are two recent posts I have written on the topic) and I find resources like the ones I'm sharing today not only helpful for the children, but for me as well.  The visual explanations have helped me recognise and understand my own emotions, too!
Reading these stories always reminds me that emotional regulation is a skill kids (and adults) can continually develop, and furthermore they give me a practical framework for working through the relevant issues together with my kids.  I also love the books because the characters are relatable and the illustrations are very attractive and engaging… even if I'm not trying to bring up a conversation about how we are feeling, they are just fun to read.

The first two books were written by Elaheh Bos – author, artist and founder of Plant Love Grow who I have interviewed on the blog before.  I also share her expansive range of free tools often on my Facebook page.
A spot of blue
 (Amazon affiliate) features an owl who learns about controlling his anxiety.  It offers a visual representation of worry to help kids realise when they are letting worries overcome them.  It also gives six steps/activities to help let go of worry.
The tiger in my chest
 (Amazon affiliate) helps kids identify and understand how anger can feel, and gives practical ideas about how to control it (i.e. "tame the tiger").  My son who was nearly four at the time we first read the book, was especially fond of this story and requested it every night for weeks.  Here he is showing a picture he drew of his tiger, prompted by one of the clever activities suggested in the book.
Plant Love Grow's latest publication is called When Monkey Lost His Smile
, and it was written by Dr. Stephanie Margolese and illustrated by Elaheh.  This book focuses on overcoming sadness.  Dr. Margolese also collaborated with Elaheh on the former two books, as well, offering the foreword and strategies to help parents guide their kids through the difficult emotions featured in the stories.
It's not always easy to talk about sadness, anxiety and anger in a constructive way so I appreciate all the help I can get!  These books are truly treasures!
I am grateful Dr. Margolese has kindly agreed to an interview, sharing more about When Monkey Lost His Smile.
Chelsea: We are so excited to hear about your new book.  Can you start off by telling us a bit about yourself?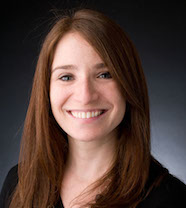 Dr. Margolese: My name is Dr. Stephanie Margolese but my young clients call me Dr. Stephanie. I am a clinical psychologist who specializes in assessment and therapy for children, adolescents, and their families. I have been working in both private practice and in the public sector in a Child Psychiatry Outpatient Department of a local hospital in Montreal since 2001. In addition to my mission to help young people reach their full potential, I have recently discovered a passion for writing and collaborating on therapeutic resource books for children.
Chelsea: What happens in When Monkey Lost His Smile?
Dr. Margolese: Monkey feels very sad after he discovers one day that his special tree is gone and even sadder when he realizes that his smile is missing too. He thinks he might NEVER feel happy again. After talking to his mother and asking his friends to help him, he sets off to find his smile. Through his search, Monkey discovers and shares the tools that make him feel better.
Chelsea: What age range is the book best for?
Dr. Margolese: The book is aimed for children ages 4 to 8. I think that adults will also enjoy reading the book with children.
Chelsea: How can the book be used?
Dr. Margolese: The main purpose of this book is to help young children recognize, understand, and learn strategies to better cope with sadness. After the story, there is a section that clarifies why it is okay to feel sad and explains about body signals, thoughts, and behaviours associated with feeling sad.  And then the nine tools or strategies that Monkey used to help cope with sadness are explained.  Essentially, I see the book as a resource for parents, grandparents, teachers, and mental health professionals to be used at home, in the classroom, or as a compliment to therapy.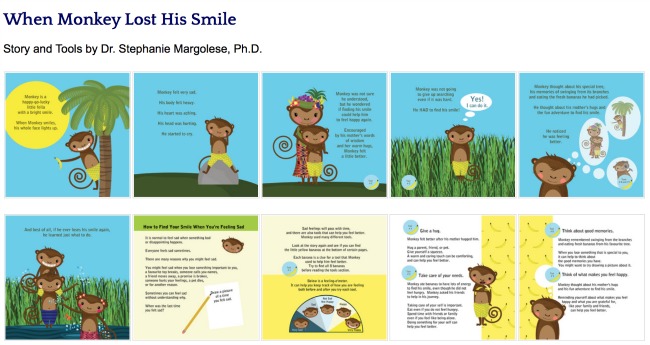 Chelsea: What do you want families to take away from the book?
Dr. Margolese: I am hoping that the book promotes open communication and discussion within families about sadness and how to deal with this difficult emotion. Ultimately, I hope the book normalizes sadness as a human reaction to loss and rejection, and encourages young children to develop improved emotion regulation skills.
Chelsea: Can you tell us about the extra resources available that compliment the book?
Dr. Margolese: As a bonus, readers can download a free discussion and activity guide on how to use the book and talk about sad feelings with young children on this page.  In addition, there are free activity sheets to bring the book's tools into the home or the classroom that can be downloaded here.
To check out all the books available from Plant Love Grow, visit this page.  To read more about Dr. Margolese and her work, go here.
This post contains Amazon affiliate links.  To read more about advertising on my website, visit this page.