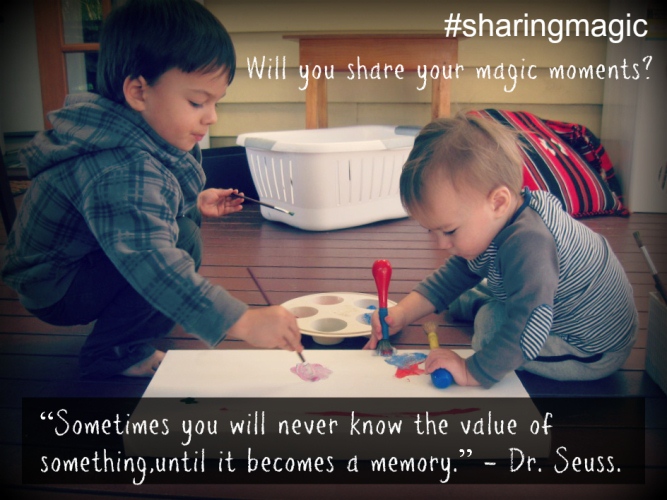 I can't believe how little my boys are in this photo, taken over a year ago.  My oldest is turning 5 in two weeks and, looking back, I can now see just how incredibly precious these moments were when my children were so young.  Here they were painting a canvas which we now have hanging in our lounge.  This image of my two sweet boys working on it always comes to mind when I see it.  I don't remember if I was stressed on this day, if I had to rush to prepare dinner or clean the whole house, but I do remember the *magic* of giving my two sons the opportunity to create something beautiful for our family.
Magic Moments Monday celebrates the magic in family – moments you have shared with your children, living and learning, ones that you want to cherish forever.
This monthly link-up is open to bloggers and non-bloggers alike to share some of the magic of motherhood that we are grateful to experience.  The aim of the link-up is to share the love and inspiration from our experiences so we can laugh and learn together.
The link-up is published on the first Monday of the month, and you have the whole month to enter.  Please go here to find out the rules, co-hosts, and a few other details.
Each month I will share a magic moment of my own and feature one post linked up during the previous month.
Featured post from August:
This month I am featuring a heart-felt post from The Stay-at-Home-Mom Survival Guide which reminds us that not all "magic moments" are the easy, joyful, cuddly filled ones.  Sometimes we can receive amazing perspective and inspiration after facing a particularly challenging situation or day.  Click here to read the post which, I bet, a lot of moms will relate to on one level or another.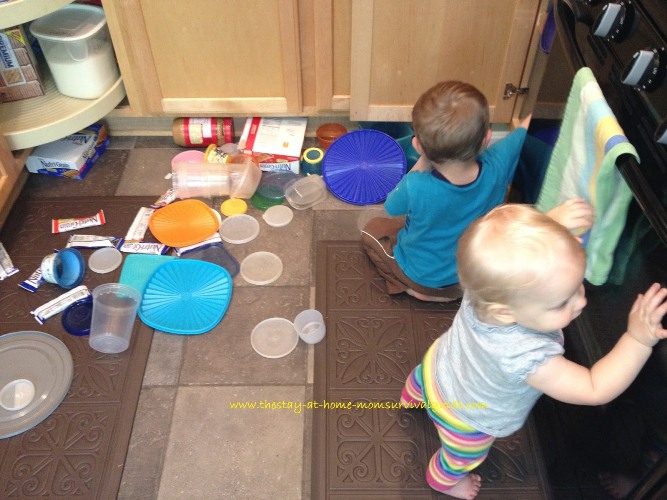 If you want to read more posts linked up last month, check out this post.
What was your magic moment?  Please link up, comment, or feel free to use #sharingmagic on whatever social media you prefer.