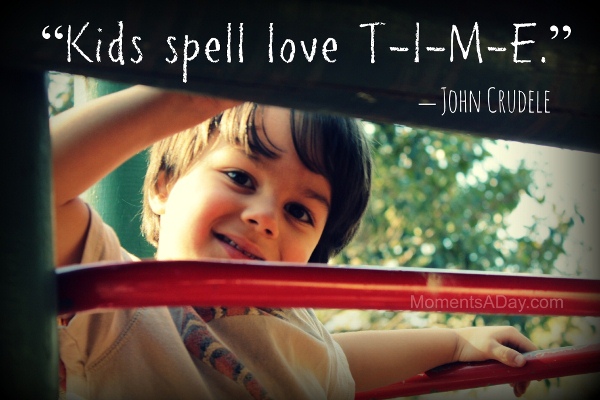 I love how this photo captures my son's pure enjoyment, just being in the moment and having fun.  Gazing at his sweet little smile reminds me how much joy we can feel from cherishing what we have right in front of us, instead of worrying about what we don't have or thinking about what we rather be doing.  It also helps me remember how children appreciate the "little things," and we do not have to do anything extraordinary for them to feel our love.
I  am very excited to be joining a lovely group of mom bloggers who host a monthly link-up to celebrate the magic of mothering.  It is called Magic Moments Monday and is published on the first Monday of each month.
Magic Moments Monday celebrates the magic in family – moments you have shared with your children, living and learning, ones that you want to cherish forever.
You have the whole month to participate in any or all of three ways:
If you have a blog, you can link up your own post
You can comment on this post
You can use the hashtag #sharingmagic on Facebook/Twitter/Instagram whenever you want!
This link-up is open to bloggers and non-bloggers alike to share some of the magic of motherhood that we are grateful to experience.  The aim of the link-up is to share the love and inspiration from our experiences so we can laugh and learn together.
Each of the hosts will publish Magic Moments Monday on their blog – they will write their own post (published on the first Monday of the month) but the link up part at the very end of the post is the same.  This way if you enter your post once it will be shown on all these wonderful blogs!
Please go here to find out the hosts, rules and other details of the link-up.
Starting next month, I will be selecting a post to feature from the link up every Monday on my Facebook page, on Twitter, and on Pinterest, and one post feature here on my blog in the next month's Magic Moments Monday post.
By adding your post to the link up below, you are giving myself and the other co-hosts permission to share a photo from your post along with your link.  Go here for to find out more about link up (and grab a button, if you want to).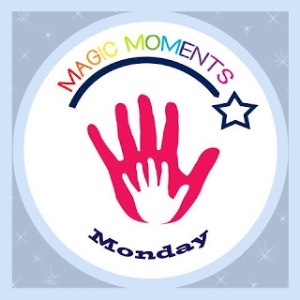 Have you experienced a magic moment?  Let's share the inspiration!  I can't wait to hear about some of your magic moments this month!
(Remember if you do not have a blog, feel free to simply comment below or post on your own social media accounts using #sharingmagic.)
August Link Up