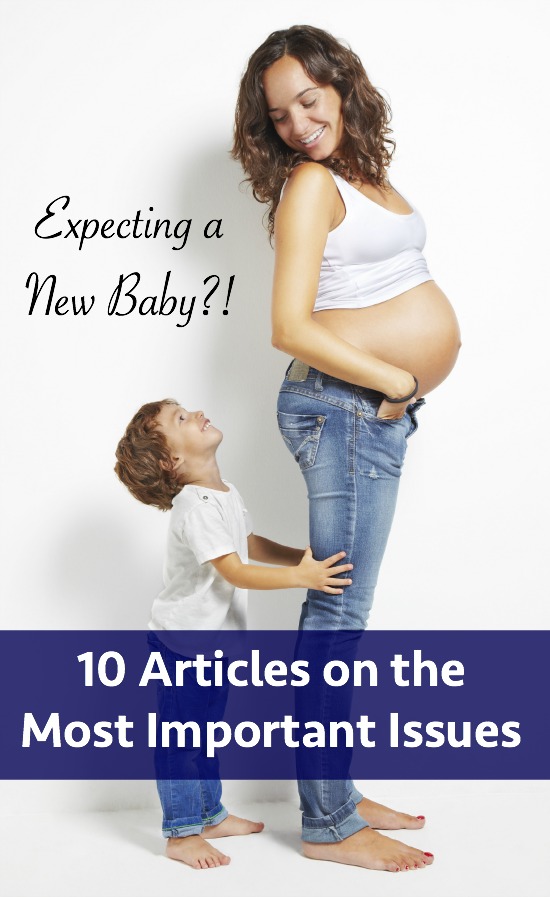 Expecting a baby is such an exciting time for families, but it can also be a time of uncertainty and anxiety about the new stage of life to come.  Many mothers wonder:  What will life be like with this new little one in our home?  How will my other child(ren) respond to the new baby?  How will I cope with the new responsibilities?
No two families have the same experience.  Each one has their own unique situation, determined by factors such as:
Ages and temperaments of other child(ren)
Proximity to extended family (and/or other outside help)
Financial security
Other existing issues in the family
Over the next few weeks I will be sharing a series of 10 posts about how I am preparing our family for a new baby.  Using the lessons I learned during my second pregnancy (which included having a two year old and moving to a new country four months before giving birth), I will share what I'm doing this time around as we expect our third child.
I hope the series will provide ideas to help both parents and children during this wonderful (but sometimes stressful) phase of life.
The 10 posts in this series are:
Reducing Maternal Stress While Expecting a New Baby – Are you taking care of yourself during this time?
Mentally Preparing Young Children for a New Baby – 15+ ways to include young children in the experience of preparing (emotionally and physically) for a new baby in the house.
Organising Your House for a New Baby – Decluttering tips, labels, routines and more!
Housekeeping Tips For Expanding Families – Meal planning, shopping online, and other handy ideas for busy mothers.
How to Plan Media Consumption Wisely – Don't want the TV to be on all the time those first few months? Here are some helpful ways to keep your media consumption in check.
How (and Why) to Host a New Sibling Party – Want to celebrate the role of Big Brother or Big Sister?  It can be a fun way to celebrate your child and assure them they still have a special role in your family.  Get tips and ideas for the party in this post.
Building Family Unity with a New Baby in the House – Older siblings may naturally have a hard time adjusting to the new family dynamics.  This post contains a list of 10 ways to foster family connectedness every day or on the weekends.
Favourite Big Sibling Books – A list of books preparing children for a new baby, and what we liked about them.  Also some ideas about creating your own big sibling book.
Preparing to Handle Stress with a New Baby – Ideas for managing stress, especially amongst the older siblings, after you have a newborn.
Reaching Out for Help – Reasons why mamas should reach out for help, along with a "wish list" of ideas.
Feel free to add your own tips and experiences whenever you feel moved to!