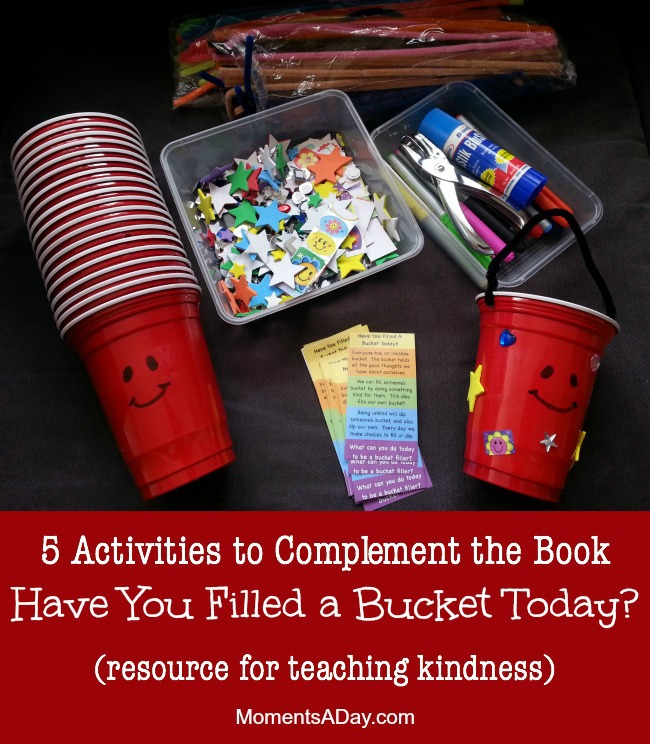 Have You Filled a Bucket Today? A Guide to Daily Happiness for Kids
 is a fun and effective introduction to what kindness is.  Our family loves it so much that we use it at home and share it with friends all the time.  A few months ago, my husband and I visited our sons' classrooms (preschool and Grade 1) to read the book and do some activities.
This post contains affiliate links.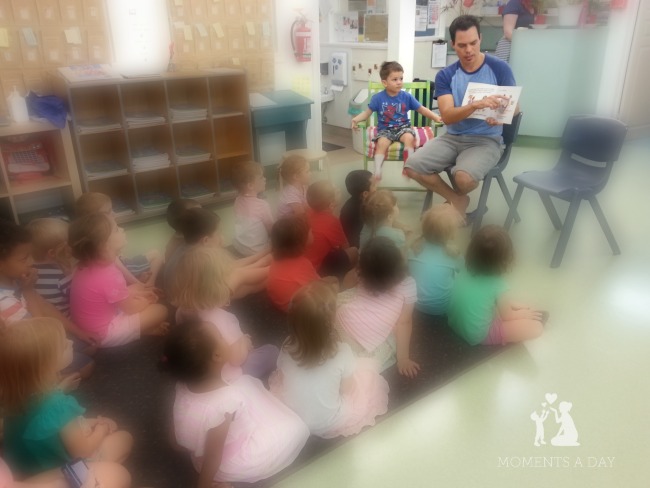 #1 Play a Guessing Game
In our older son's classroom, we read the book then played Pictionary where we drew examples of bucket filling activities for the kids to guess.  Charades would also work great with the theme "How can you fill a bucket?"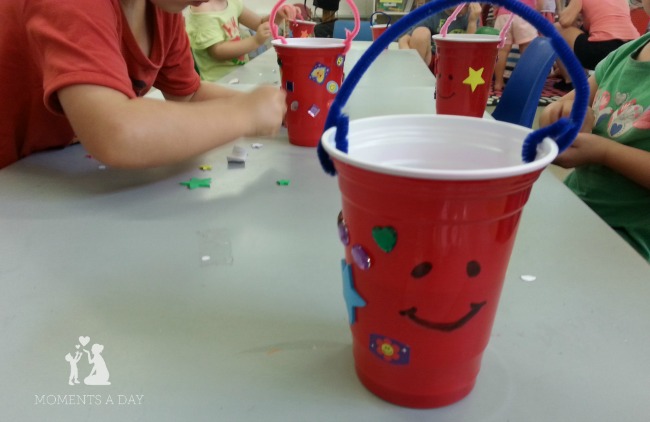 #2 Make a Bucket
In our younger son's classroom, we prepared a hands-on craft.  We simply got big red cups and drew faces on with permanent marker, and punched two holes near the rim.  Each child received a cup, pipe cleaner, stick-on jewels and stickers, and a short explanation of what bucket filling is to glue on.  Easy!  They were quite proud of their buckets.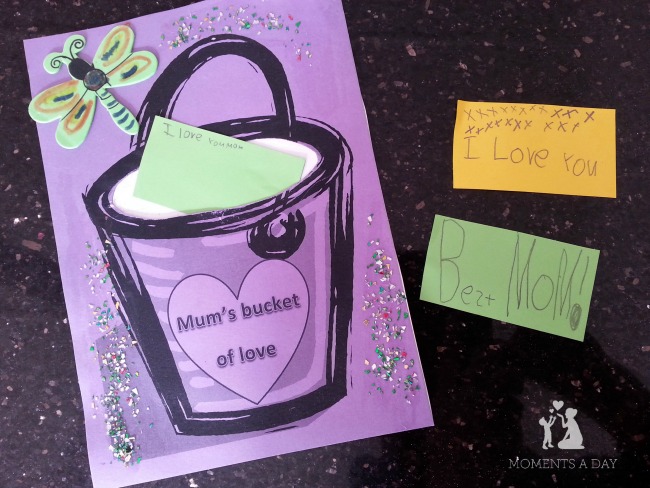 #3 Fill a Bucket
After visiting the classrooms, my older son's teacher took the bucket filling lessons further.  For Mother's Day, the kids made these sweet cards for where they wrote notes to fill their mothers' buckets.  The card was made with two pieces of card stock stuck together (around the edges) with a hole cut in the top one, so the cards could fit in!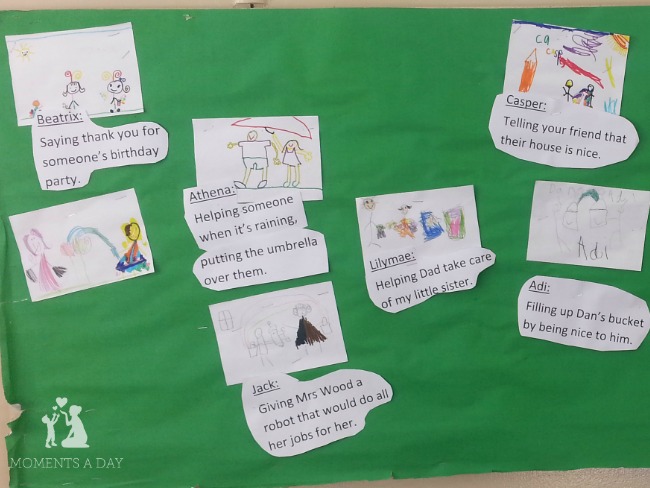 #4 Make a Poster
She also asked the kids to draw pictures of how they could fill buckets at school and made a beautiful hallway display.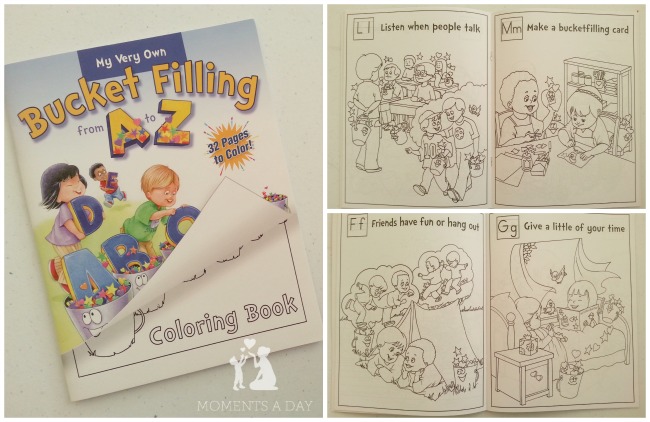 #5 Coloring Book
My Very Own Bucket Filling from A to Z Coloring Book
 is a great resource for kids who love coloring in.  The illustrations have a sweet yet fun style, and how wonderful to have a coloring book with such positive themes.
Have you used the Bucket Fillers resources?  If not, I highly recommend them for use at home and in the classroom!
Here are some other Bucket Filler posts and activities to learn about kindness that you may enjoy:
Review: Circle of Light CD, a companion to Bucket Filler Resources
Review: Baby's Bucket Book
Creating a Wall of Kindness (Bucket Filler Activity)
30+ Recommended Character Education Books for Kids
I received materials from Bucket Fillers, Inc to review for this article.  All opinions expressed are my own.  To find out more about advertisement and reviews on my website please click here.