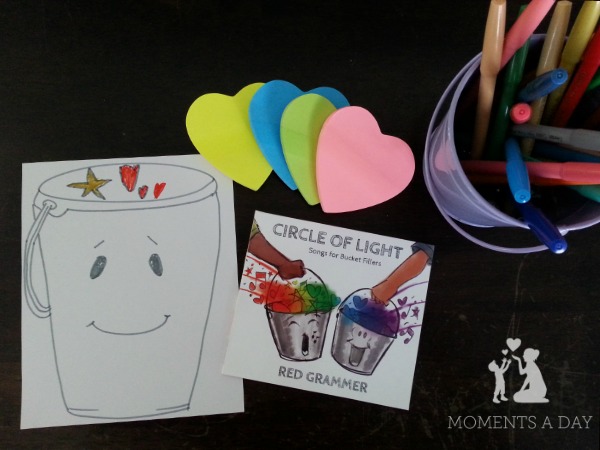 After thoroughly enjoying our new Circle of Light CD over the past couple weeks (read my review of this awesome CD that teaches kids to live a lifestyle of kindness here!), I decided to do a simple activity with the kids to further discuss the message of bucket filling.
The idea was that we would dedicate a wall in our house to showing how family members filled buckets every day.  This would encourage more acts of kindness and to remind us not to dip buckets.  I made a Family Bucket but the boys wanted their own buckets too, so they coloured in their own small buckets as well. 🙂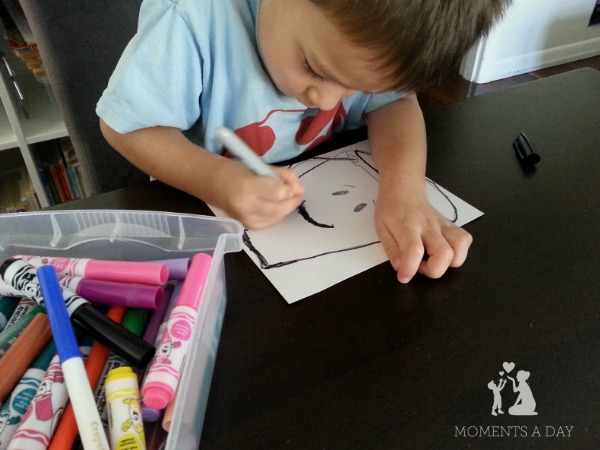 Then we used heart-shaped sticky notes to write ways different family members had filled buckets over the past couple days.  We will add more in the weeks to come, and also take them away when someone has "dipped" a bucket by being unkind.  I hope this simple activity offers a visual reminder for the kids to think about how they are either filling or dipping buckets throughout the day (especially in the midst of sibling squabbles!).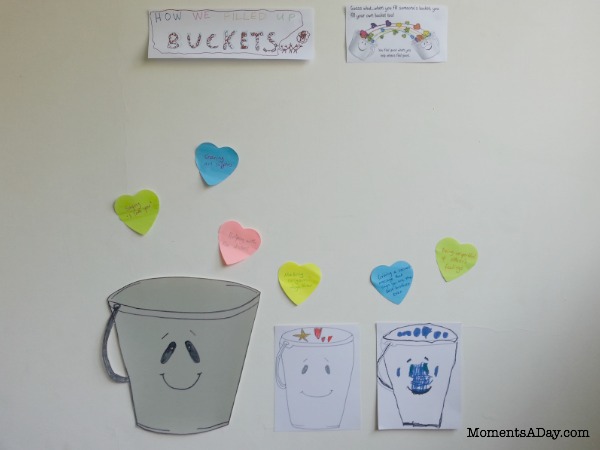 Have you used the Bucket Fillers resources?  Which is your favourite?  
For some other fun activities for learning about kindness, you may enjoy: