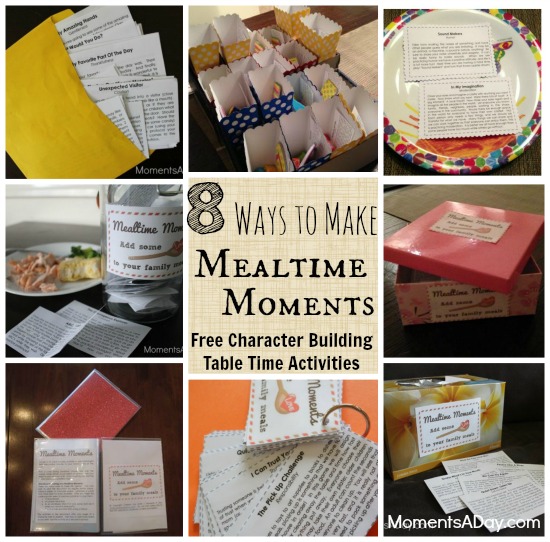 A few months ago I posted about my free download Mealtime Moments, and I have been truly humbled by the wonderful response to this resource.  The cards have been downloaded thousands of times, and I have received messages from families all over the world who are enjoying their set.  Mealtime Moments is a set of 30 free cards that have character building activities for your family to do over a family meal.  You can find out more about the cards here, or sign up for my monthly newsletter and be sent the download now.
There are so many creative ways to make Mealtime Moments – and some very sweet readers have sent me pictures of the sets they have made.  I've seen baskets, gift boxes, photo albums, jars, envelopes, and tissue boxes being used.  How neat is that!
In this post I'm sharing some pictures of the various sets, in case they inspire a few more people with ideas for how they might like to make their own.  Feel free to share your own pictures of Mealtime Moments on my Facebook page, I would love to see how yours came out!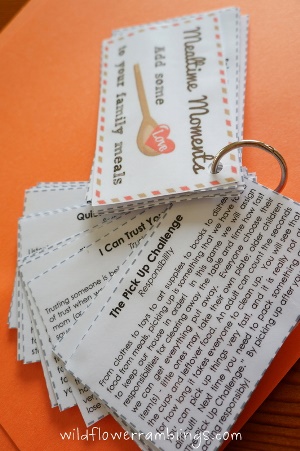 Amy from Wildflower Ramblings put hers on a ring, which she keeps in a box with several other sets of inspirational/educational cards.  See more here.
Julie put her set into a basket.  I love how she also used decorative scissors to cut the cards.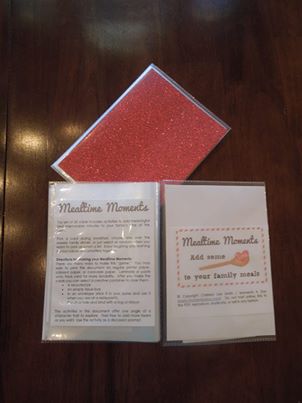 Sheila from Pennies of Time put her cards into a small photo album.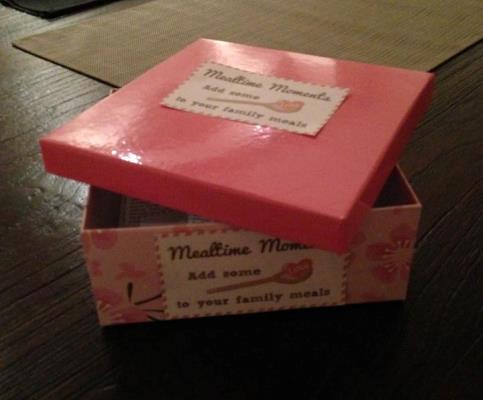 Nasim put hers into a gift box.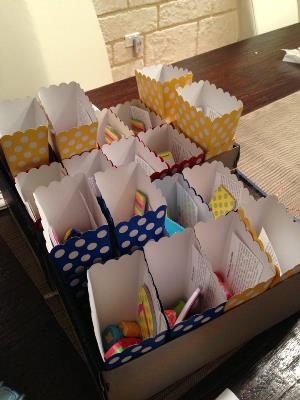 She also sent me the above picture with a note: "I'm just preparing my son's birthday party and getting the party bags ready, then my husband had the idea of putting one Mealtime Moment card in each bag/box!  So that's what I've done and since the kids are all about 5 or 6 it's perfect for them to use!"  What a creative idea!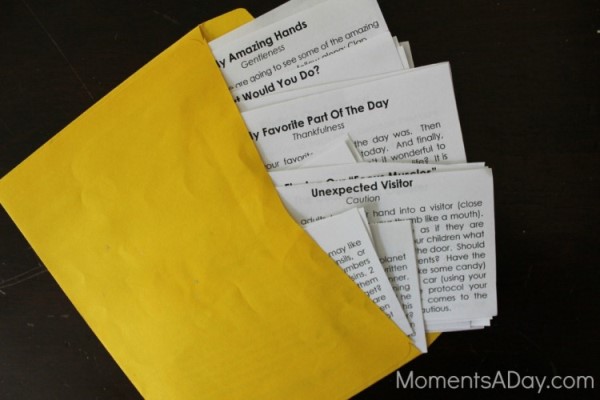 And here are three more ways to make Mealtime Moments that I shared in my original post.  Above is simply using an envelope.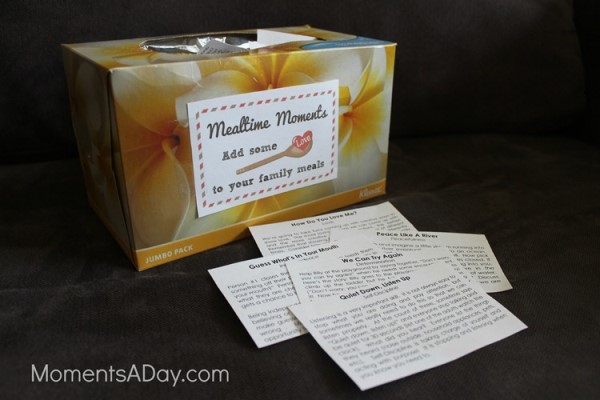 Here we used an empty tissue box.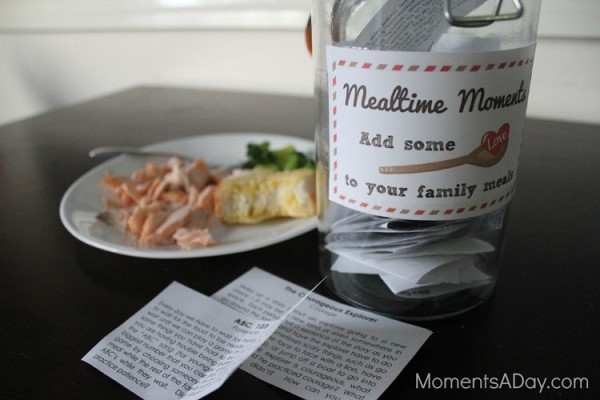 And here is our favorite set and the one we use at our own dinner table – the cards inside a jar.
Thank you so much for the sweet feedback I have gotten about Mealtime Moments – I appreciate every single comment, message, and photo sent.  I am so touched that these cards have made their way into your homes and hopefully given you prompts for at least a few lovely conversations with your children.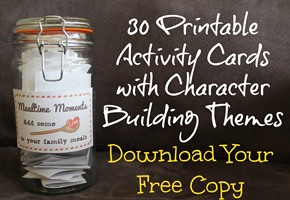 Did you make a set of Mealtime Moments?  How did they turn out?
This is a great DIY gift idea!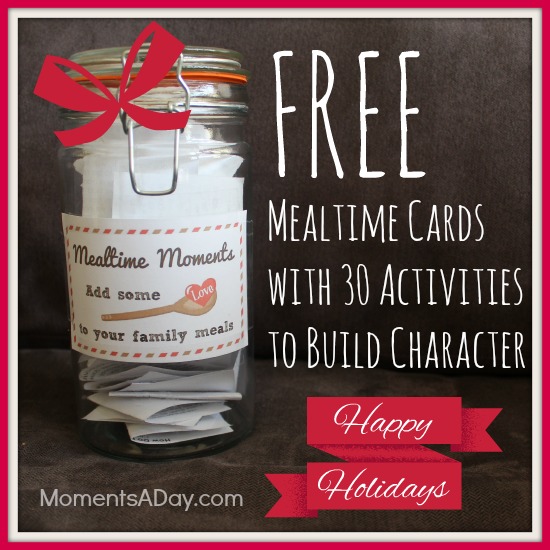 If you have enjoyed Mealtime Moments, you may also like to check out my ebook Playing with Purpose which contains over 100 hands-on character building activities for children under 5 – with an easy-to-use format for immediate implementation.  To read more visit this page.