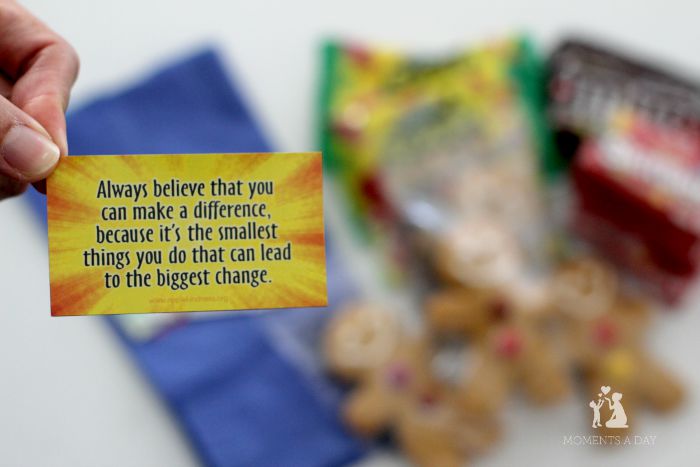 Sometimes you just need a short motivational phrase to turn your day around.  That's why I adore these gorgeous magnets with inspirational quotes from the Ripple Kindness Etsy Shop based in Melbourne, Australia.  Aren't they lovely?
Not only do I like to display them at home, but it's nice to keep a few on hand to give away.
Whether I am passing a bit of encouragement on to a teacher, co-worker or friend – or showing gratitude to someone who helped me out – these magnets make a lovely little present.  They are the perfect size (and price!) to pop into an envelope when you are sending a letter or giving someone a card, and make a perfect addition to goodie bags as well.
Check out the recent project I used them for (which is also pictured above) in this post.
Of course magnets aren't only for the fridge.  They also stick to filing cabinets and other kitchen appliances (like dishwashers) too!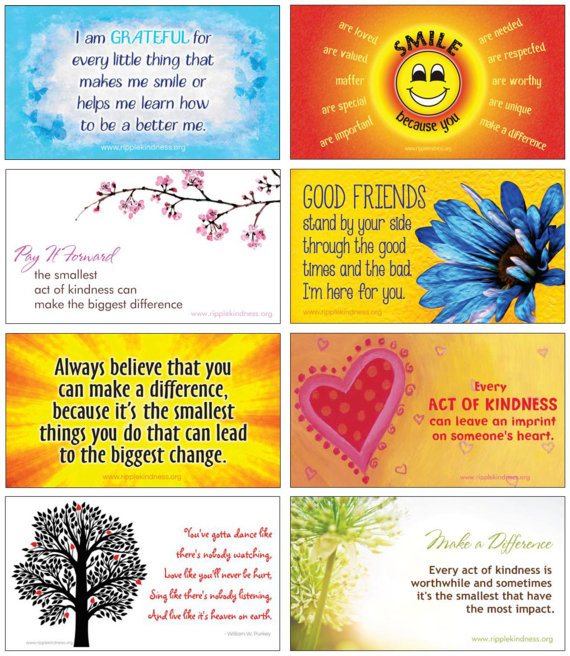 See more details plus a range of other inspirational cards and creations from the Ripple Kindness Etsy Shop.
Would you like some inspirational magnets to decorate your house?  Or who might you gift them to?
Here are some other inspirational gift ideas you may enjoy…
Uberkate Jewellery to Inspire Life
30+ Character Education Books for Kids
Lunch Box Cards to Encourage Positive Thinking
I was provided with products to review for this post.  All opinions are my own.  To read more about reviews on my website, visit this page.