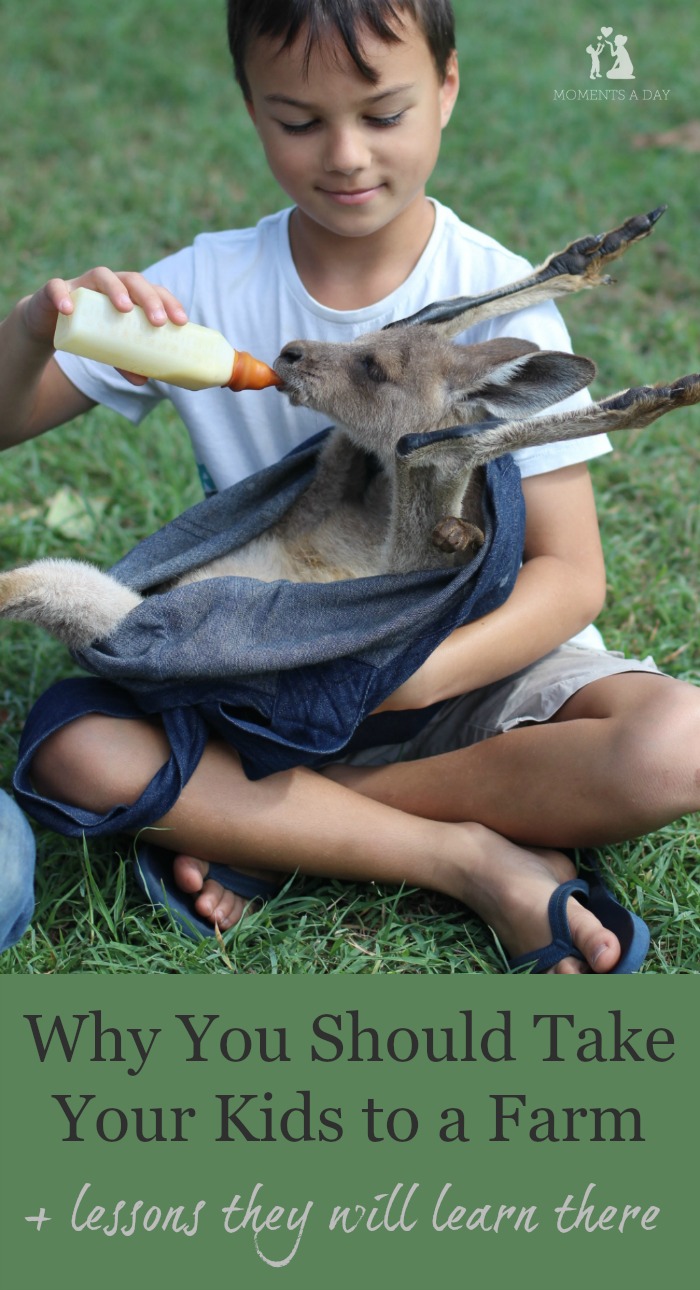 Visiting a farm has been on my list of things to do for quite a while now.  I wanted the kids to gain an appreciation for where their food comes from as well as foster a deeper understanding about caring for animals.
I was very lucky to find the lovely folks at Myella farm because our experience there couldn't have been better.  I was honestly surprised just how touched we all were from our visit so wanted to share some of our take-aways with you.  I hope they may inspire you to book in a field trip or farm stay soon as well!
Here are some of the reasons you should take your kids to a farm plus some of the things you (and they) might gain from the experience.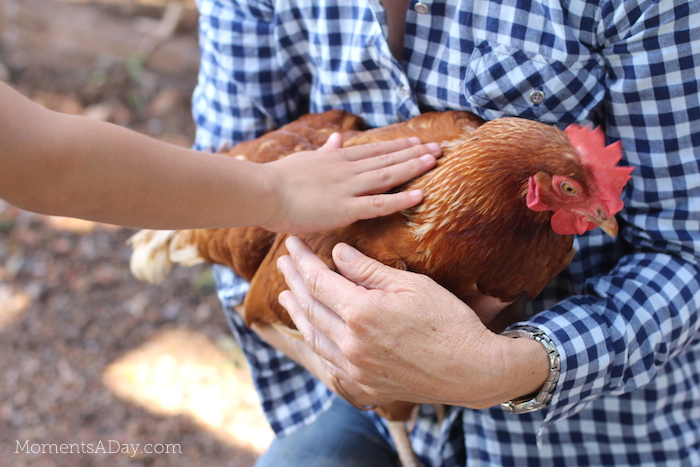 Most kids have probably heard a lot about "farm animals" and sung "Old McDonald had a farm" a gazillion times.  But seeing the animals up close and being able to touch them with your own hands changes the relationship from a picture on a page to something real and tangible.
This chicken was super soft and cuddly.  Who would have guessed?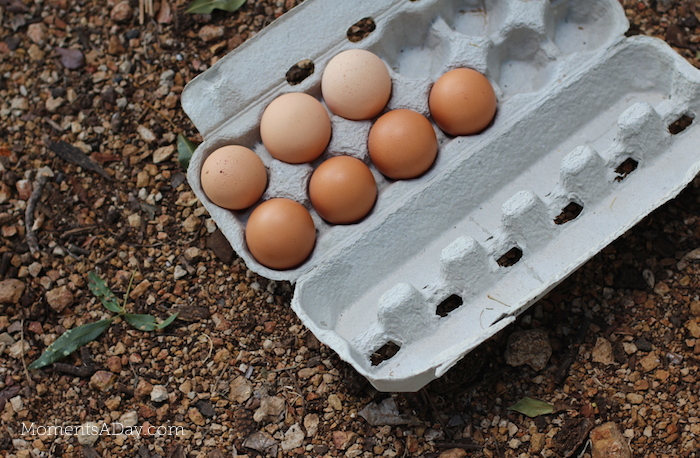 Collecting eggs while they were still warm is something I won't soon forget.  Did you ever wonder why some eggs are lighter than others?  (I won't spoil the fun by telling you the answer now!)
Seeing the chickens in the place they lay their eggs and asking questions about how it all happens makes you realise just how amazing the whole process is.  When we choose a carton of eggs from the shop in the future, we will definitely be thinking about those chickens (and being mindful about which type of farm environment we want to support, as well).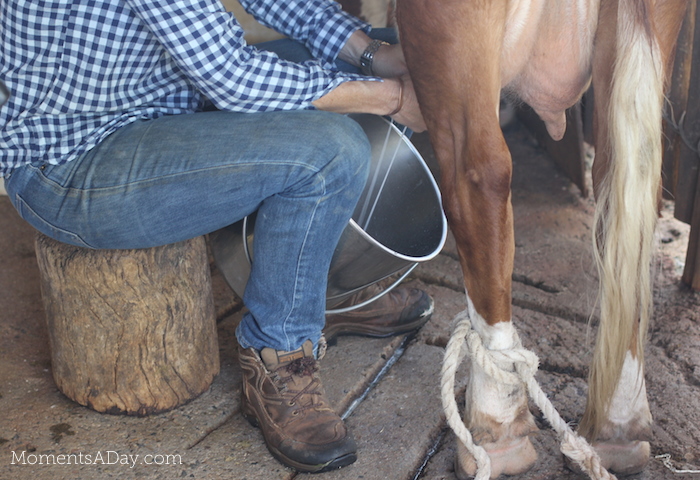 On to the cows.
If you haven't tried to milk a cow before, you simply must give it a try at some point.  From getting the feed ready to tying the foot (so the cow won't knock the bucket) to actually doing the milking…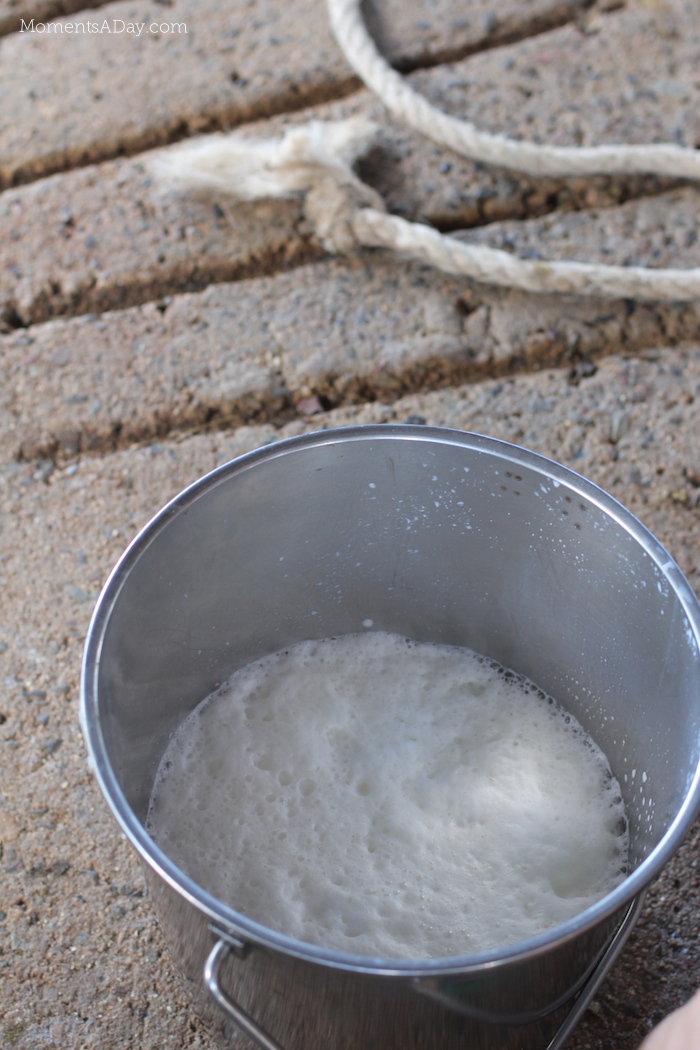 It definitely makes you appreciate where milk comes from!
We also got to check out a milking machine.  It was pretty incredible how much milk one cow produced, and learning facts about them really helped us develop a greater sense of gratitude for these animals.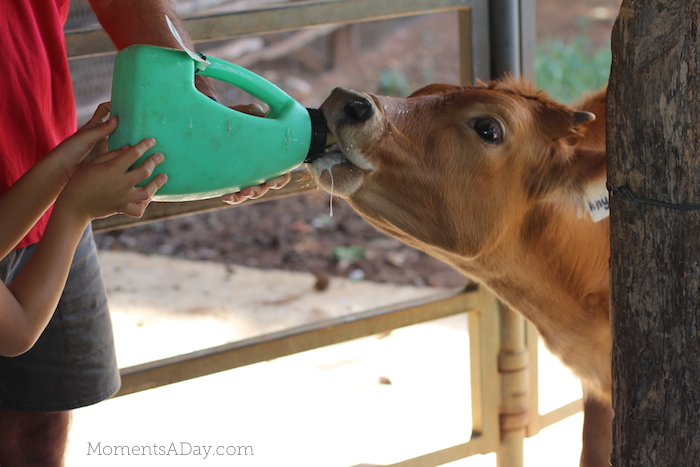 Depending on which farm you visit, you may also get to hear the stories of the individual animals there.  The heifer above was an orphan and being bottle fed for several reasons.  It was really interesting to get a peak into the intricacies of raising livestock.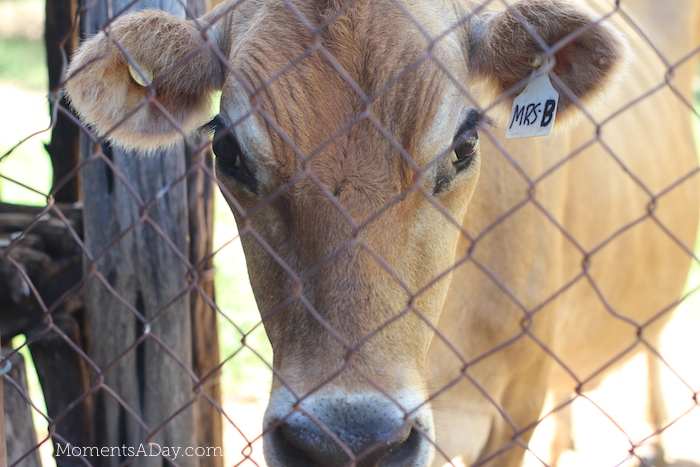 There's milking cows and meat cows too, which leads into a conversation about where other food comes from.
Looking into the animals' eyes, you gain a deeper respect for life and realise how connected we all are.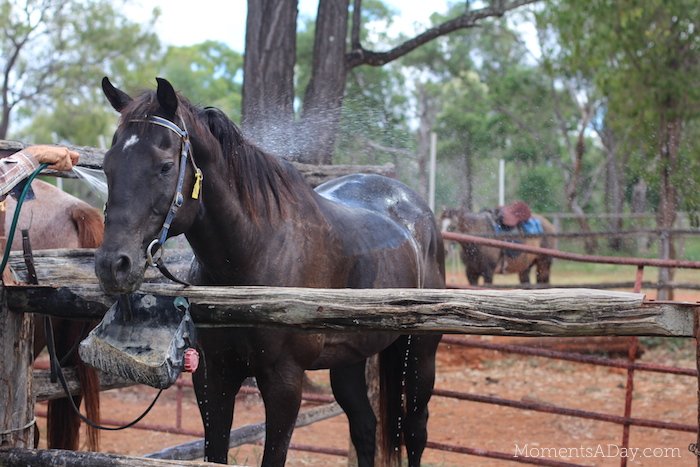 You can't see just how much work it takes to care for animals during one visit, but you can start to get a basic appreciation of what goes into maintaining a farm.
From feeding to cleaning to injuries to droughts or other weather issues… the list goes on.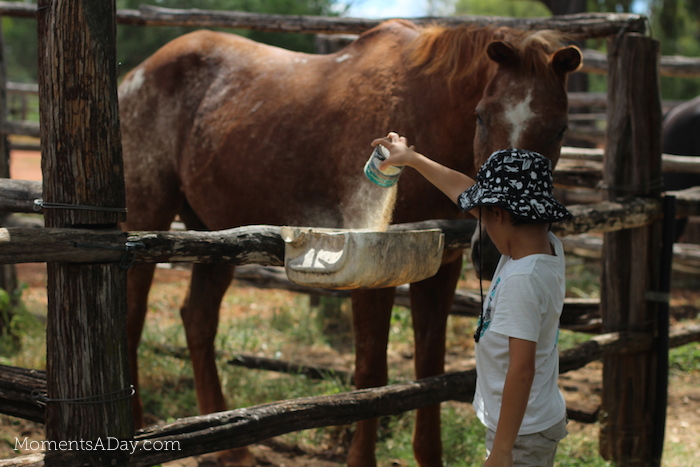 Learning about the various medical problems the animals might have (deficiencies, skin problems, etc) reminds you just how delicate the process of raising them is.
These horses were being fed a special mixture to increase specific nutrient intake due to the local grass not having enough (it was better suited for cattle).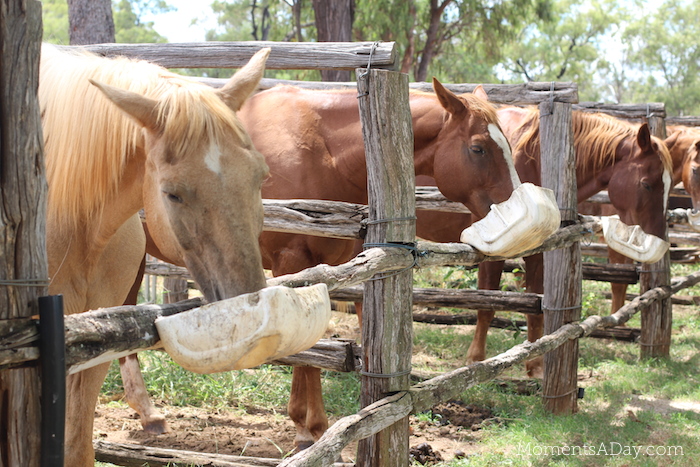 Ask about the personalities of each animal and what the farmers enjoy about the most about their job.  You will learn much more about the animals as well as the relationship they have with their human caregivers.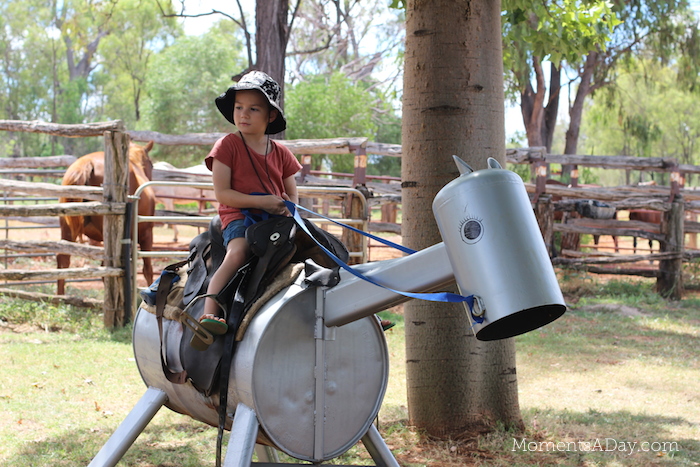 At Myella Farm you can actually ride the horses too.  Our kids are still quite young so we took the conservative route and learned about riding on these gorgeous models.  My five year old was especially keen on getting all the moves down from learning how to hold the reins to steering.
Our guide was very loving towards the animals, and passed this on through her instructions about riding them.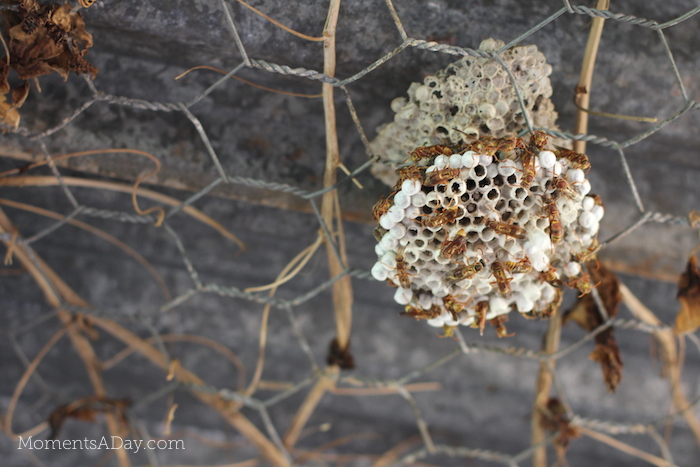 On a farm, there are always unexpected treasures to be seen.  Bees, lizards, ants, snakes…
Everyone plays their part and all living things have a special place in the circle of life.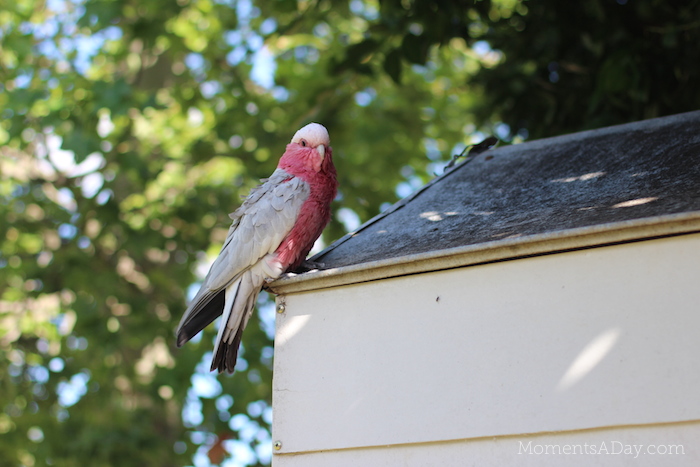 This Galah had broken a wing and was taken in years ago.  We were all super impressed by how many words he had learned to say.  You have to see it to believe it!
Our interactions with this bird reminded us just how incredible animals are and the many gifts they have if we only take the time to notice and nurture them.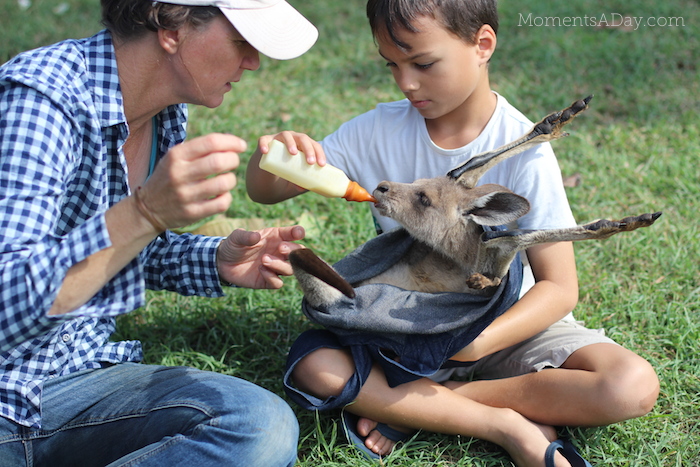 One of the special things about visiting a farm in Australia is the likelihood of seeing kangaroos as well.  This joey's mother had been hit by a car and was too young to survive on his own, so was being cared for at the farm.
The opportunity to hold and pet a joey was one of my older son's favourite parts of the day!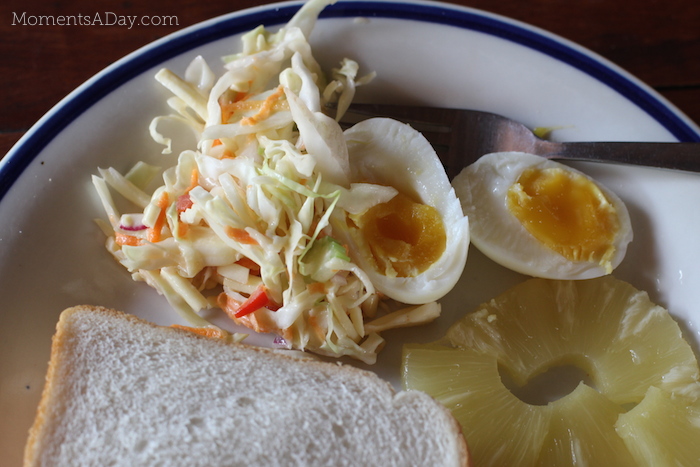 At lunch time, we got to enjoy eggs collected the day before…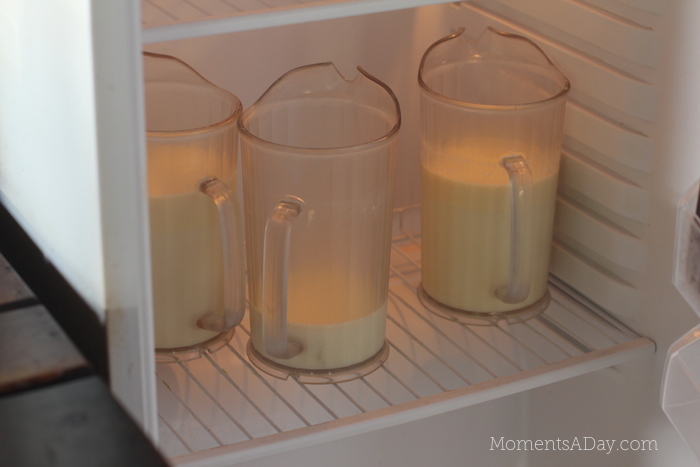 …and drink fresh milk as well.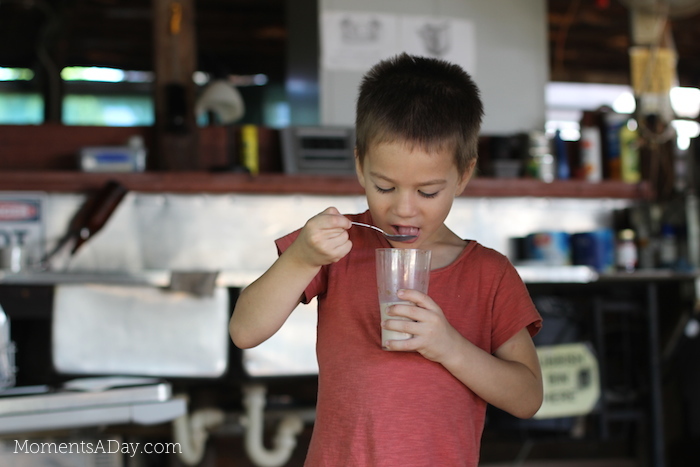 Such a neat way to connect a few of the dots between food in the grocery store and how it gets there.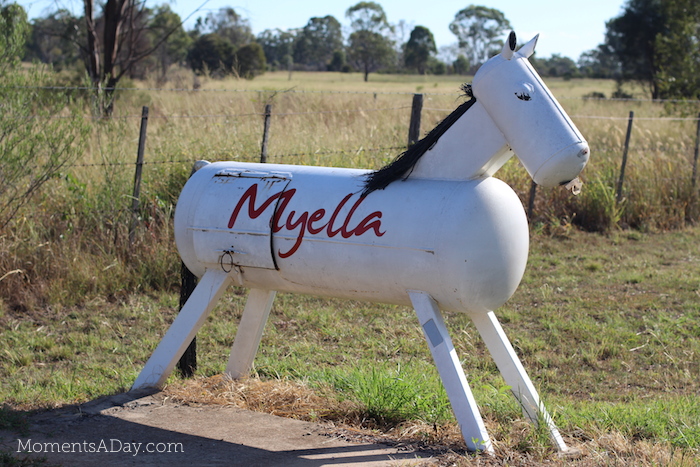 Visiting Myella farm has been a highlight of our trip around Australia and I hope our photos have inspired you to seek out a farm to visit near you.  Or if you ever visit this part of the world (central Queensland), be sure to pay them a visit!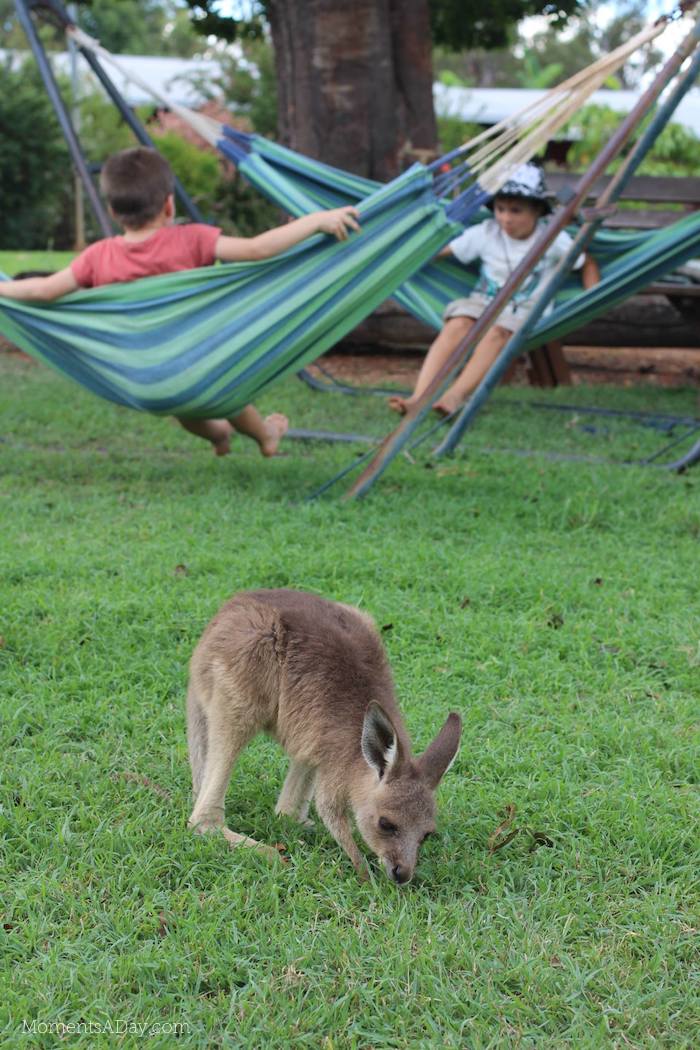 Besides the activities mentioned above, there is a swimming pool, table tennis, bon fire, motorbike rides, 4WD tour, and tons of other farm stay experiences to enjoy at Myella.  I wish we could have stayed longer!
Have you ever visited a farm?  What did you gain from the experience?