It's just a regular day.  Having a few minutes of play after lunch.  Your brothers are at school and you've been watching me do the laundry.  I decide to pull out my camera to capture the moment.  You are a third child and I don't always get to take as many photos as I would like to.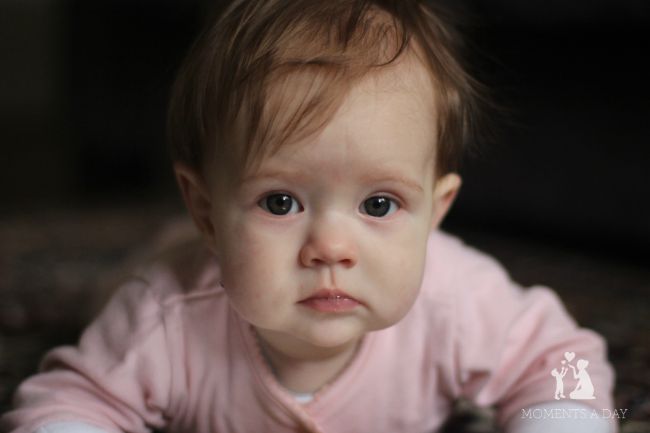 I give you a mirror because you like looking in them so much.  You touch and scratch and feel and explore – new skills you have been practicing a lot during the past few weeks.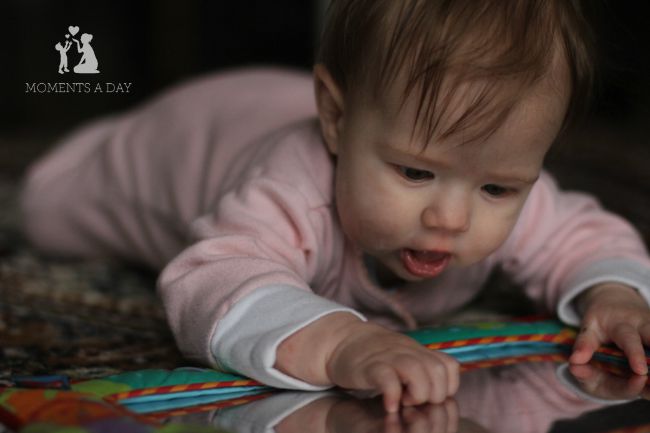 Biting…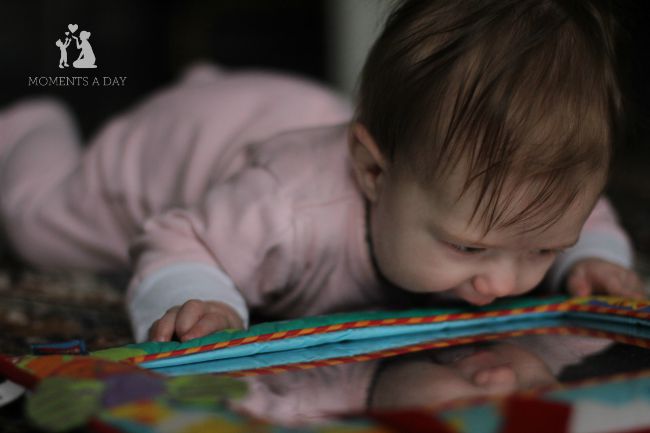 Licking…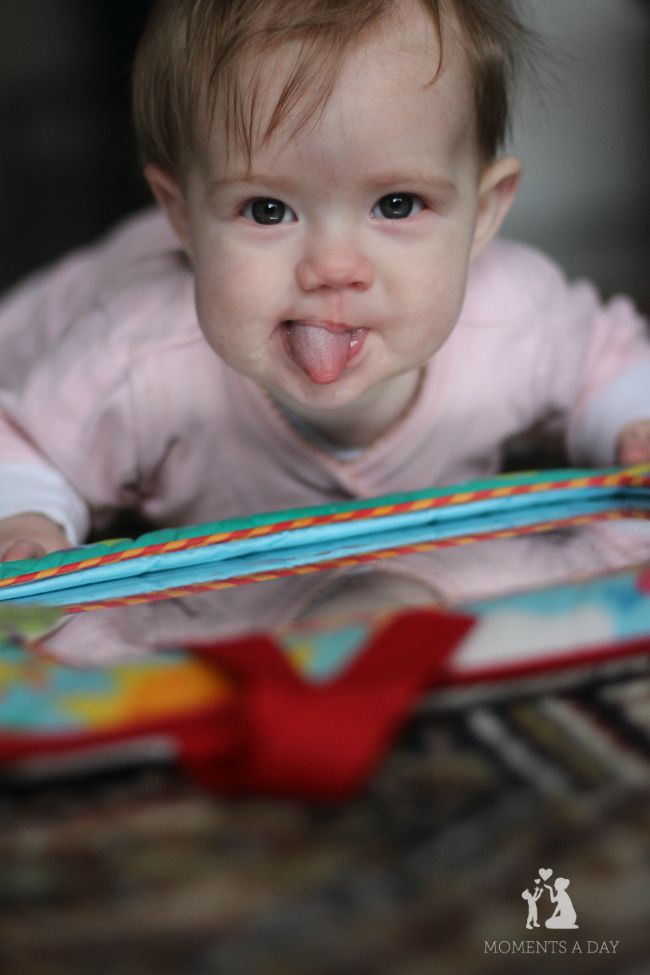 Smacking and turning.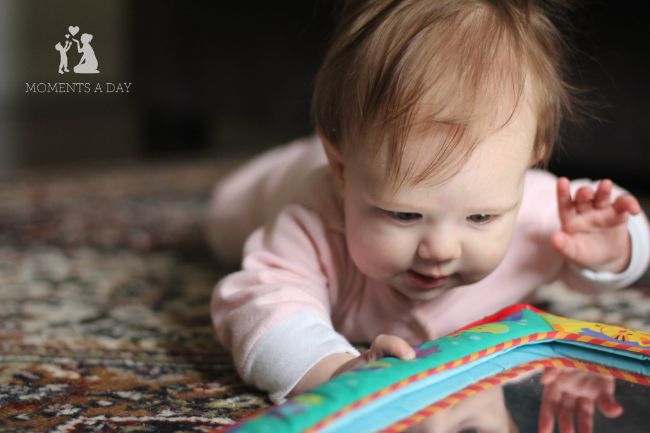 I'm amazed how your little hands manipulate the toy… and realise how much you are learning in this instant.  I hand you something else…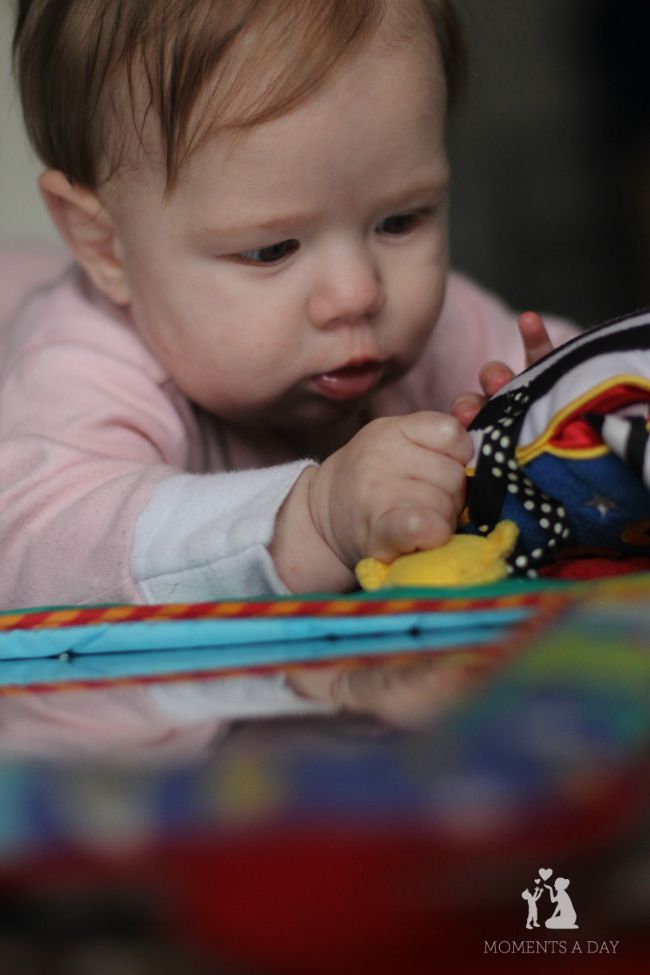 Straight into the mouth!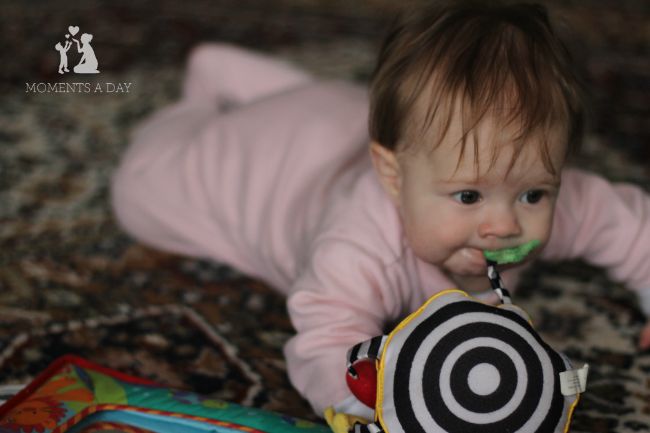 Then you want to kick.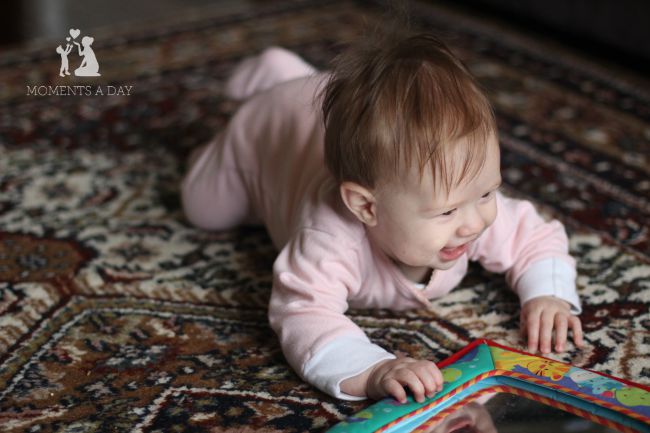 You look at me and smile, then kick as hard as your little feet can kick.  You smile and kick, smile and kick.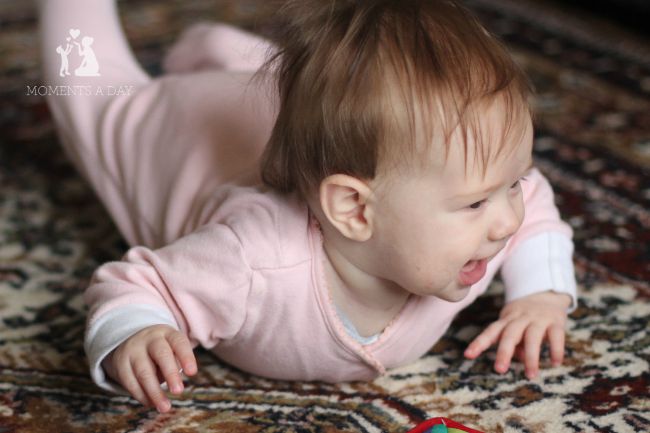 My heart begins to ache as I realise my little baby is growing up fast.  So very fast.
I don't always take a break from the laundry but I'm glad I did today.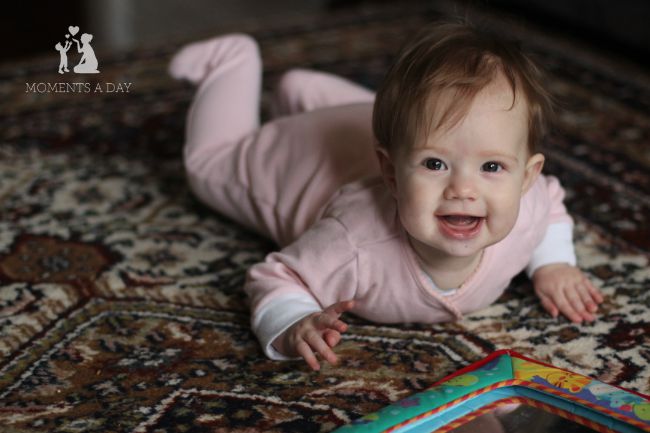 So very glad.
You may also like…
Who do you see when you look in the mirror?
Dear Daughter: When Times Are Hard