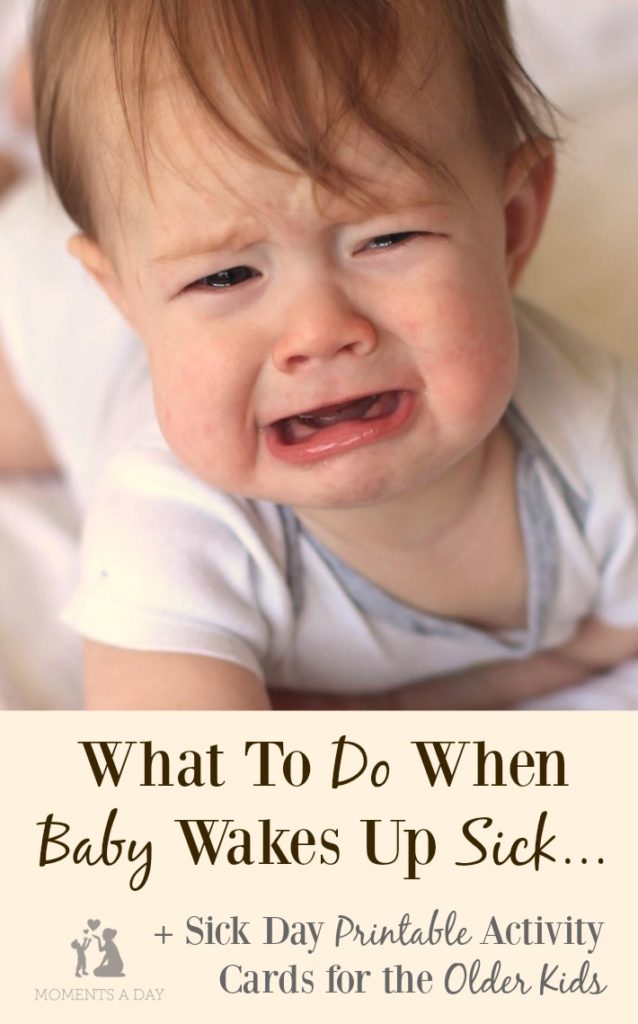 Brought to you by Nuffnang and The Little Range.
Over the past few weeks our little girl has come down with a number of coughs and colds.  Poor thing just keeps picking up germs wherever we go!  Luckily the rest of the family has stayed fairly healthy but a blocked nose and irritating cough can really disrupt sleep for a baby, which means broken sleep for everyone else in the house.  Not to mention irritability during the day which makes going through the regular routine quite tricky.
Here is my go-to list for helping bub get through the day when she's under the weather:
Make sure she has plenty of time to nap.  This means I try to cancel any plans that were made around her regular nap time as she might need to sleep earlier or longer than usual.
If we do need to go out, use a baby carrier or stroller so she can take it easy.
Give her lots of fluids to stay hydrated.
Have plenty of her favourite healthy snacks available for when she gains her appetite.  Berries, watermelon, cucumber, and bananas are some of her personal faves.
Use trusted products to relieve the cough and cold symptoms.  We use the Little Range because they are gentle on little bodies and they work!
For stuffy noses, FESS Little Noses® is a non medicated solution that loosens the mucus.  After a few sprays you can then use a nasal aspirator to suction the mucus out of the nose in order to avoid tissues (which can irritate the sensitive skin around a baby's nose).  It is Australia's #1 selling baby saline solution.
For gunky stuff around the eyes, Little Eyes Gentle Cleansing Wipes® give us an easy way to clean the eye area when bub has blocked tear ducts, pink eye, allergies and other eye related conditions.  The rinse free formula is preservative and fragrance free, and they are also Ophthalmologist and Dermatologist recommended.
Little Coughs® offers temporary relief of coughs and chesty congestion using ivy leaf extract, which has been used for centuries as a traditional medicine.  It is sugar, artificial colours and gluten free.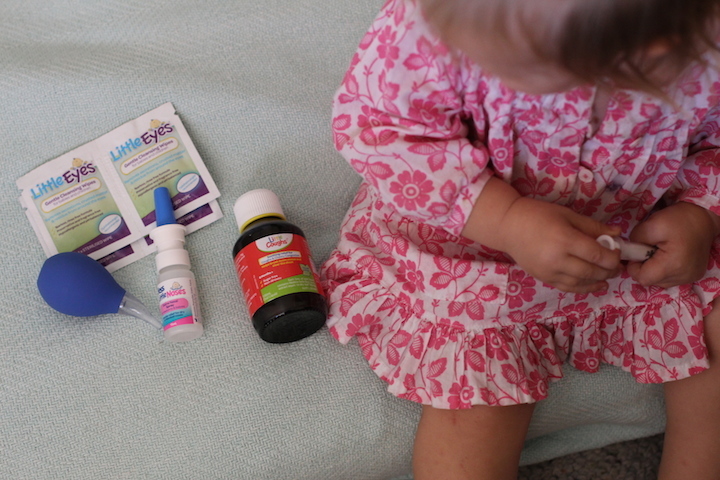 Just a little tip for giving medicines to little ones, it can be helpful to let them explore the tools (like the aspirator and syringe) and role play how they are used.  This way they are comfortable with what is going to happen and are usually more agreeable.
Of course whenever I have questions or concerns about how baby is doing, I always call the GP.
Since we have needed to spend a few more days at home so baby can rest, I created some Sick Day Activity Cards as something for my older boys to look forward to.  It is hard for big siblings when they can not go out to the pool or playground like we do on normal afternoons, so these little surprise activities just helped break the monotony of staying at home so baby could take it easy.
Printable Sick Day Activity Cards
To download my printable Sick Day Activity Cards click here.  I hope your kids enjoy them!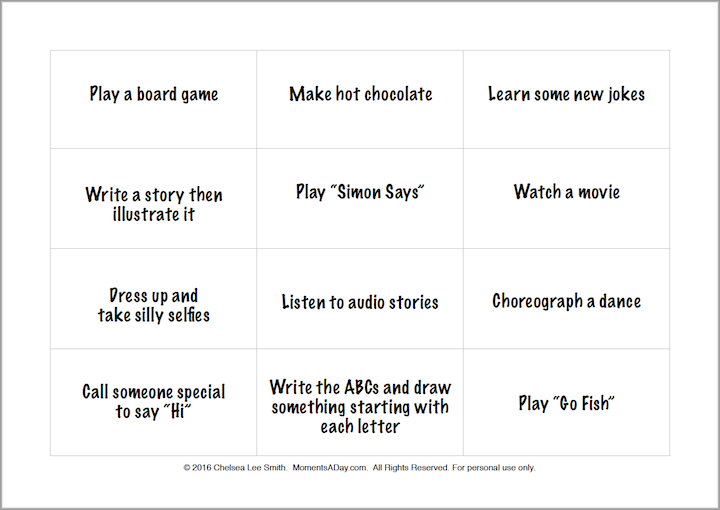 What do you do when your baby wakes up with a cough or a cold?  Do you have any more "sick day" activities to suggest for older siblings?
This is a sponsored post.  All opinions are my own.  To read more about reviews on my website, visit this page.