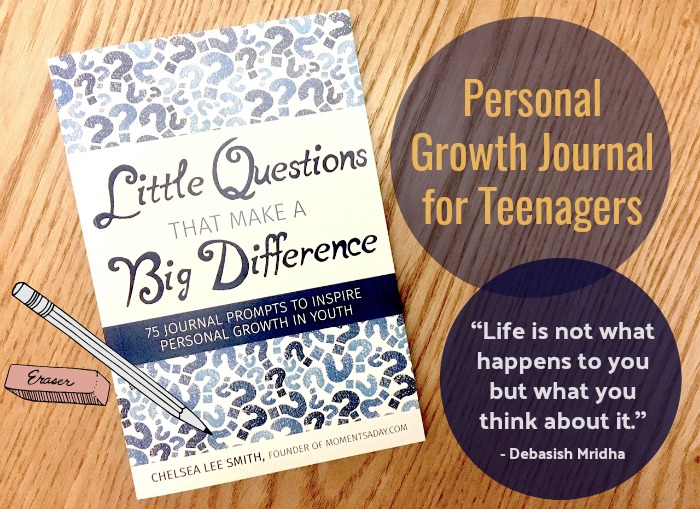 Hooray, hooray!  I'm super excited to share that the second journal in my series "Little Questions that Make a Big Difference" is now available!
This book contains 75 journal prompts aimed at teenagers, and is the second book published in the series of four journals for different age groups (the first was the journal for parents).
The questions in the journal are broken up into 7 categories – some being self-discovery, relationships, mindfulness, priorities and goals – with the overall purpose being to help young people reflect on their thoughts, feelings, and behaviours in order to achieve personal growth.
I hope it may be a meaningful gift for someone special in your life, maybe your own child or one of their friends, a niece, nephew, or neighbour.
Take care,
Chelsea
You may also enjoy…