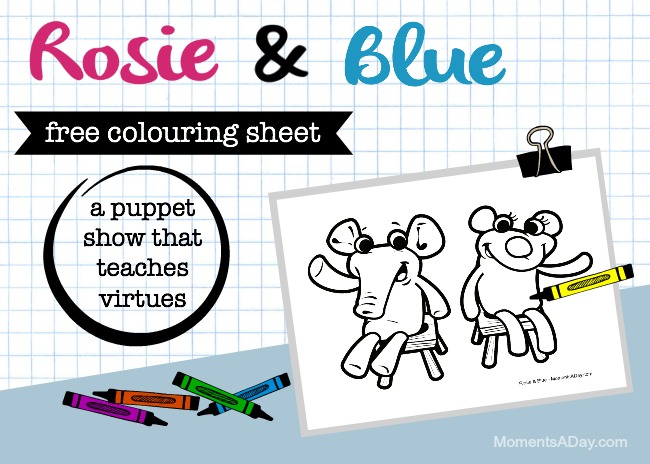 A few months ago I introduced you to Rosie and Blue, two loveable characters who teach young children about virtues.  Read more about them and where they came from in this post.  Rosie and Blue are nearly ready to make their first puppet show appearance but until then – here's a colouring page to enjoy with your kids!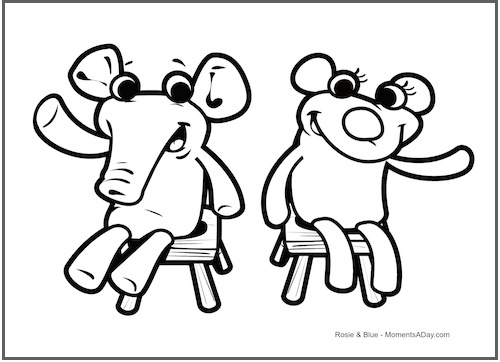 Download your PDF free printable colouring sheet by clicking here.
SPECIAL OFFER

 now ended
To celebrate the official launch of the Rosie & Blue puppet show on June 15th, send in a picture of your completed colouring page (feel free to help your child if they are very young!) to be in the draw to win a FREE copy of all three of my ebooks:
Three winners will be chosen at random; this is not a competition based on skill as there will be different aged children participating.
Simply upload your photo to my Facebook page or email it to me at chelsea@momentsaday.com before June 13, 2015 and please let me know your child's first name and age.  I will notify the winners by June 14th!  GOOD LUCK!
Please note that by participating in this competition, you are giving me permission to share your photo on my blog and/or social media, along with your child's first name and age.
You may also enjoy…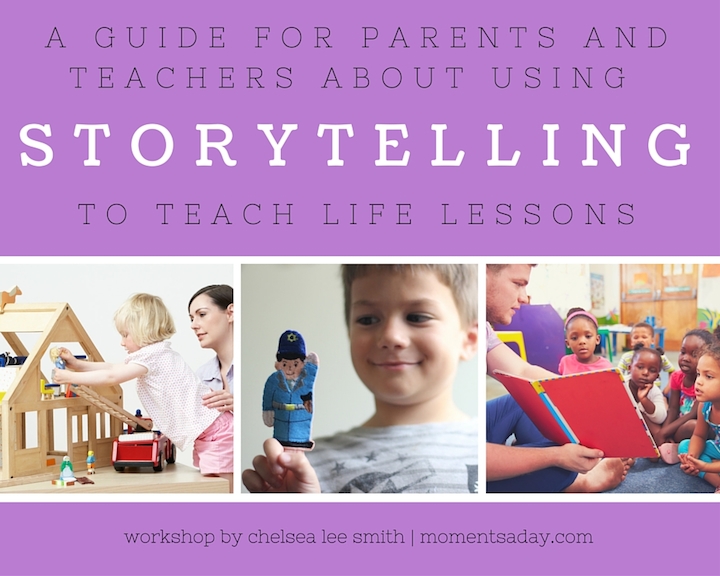 Want to find out more about Rosie & Blue?
Rosie & Blue is a series of short puppet shows that feature common challenges faced by 3 to 6 year olds. Each episode offers a simple strategy for overcoming a challenge, calling upon a specific virtue, to help children learn how to bring out their best selves if they face a similar situation.  Discussion questions and additional resources are offered in the accompanying post to continue the learning.  To check out more Rosie & Blue episodes, visit this page.