If your kids are into colouring (or you are interested in what mindful colouring can do for your family) then here are some fun colouring/activity books to try that also share positive themes.
**Amazon affiliate links are included for your convenience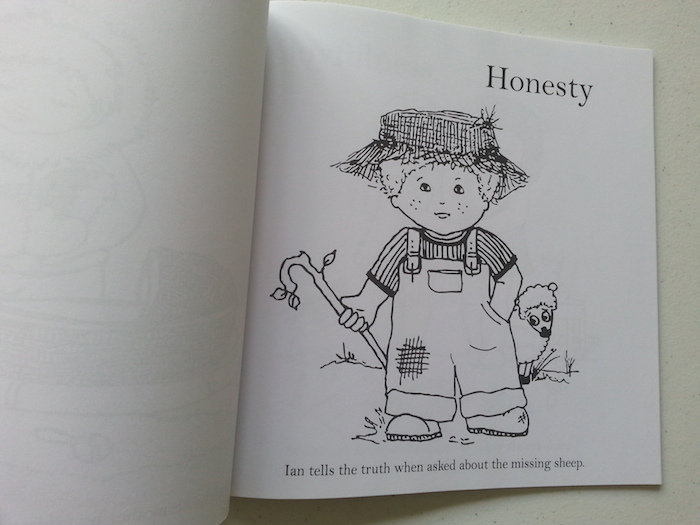 My virtues: Coloring book
is a great first colouring book for young kids that helps you discuss the featured virtues through simple examples.  The colouring pages are one-sided which is a bonus for younger children whose colouring skills may still be developing because marker ink won't fade into another picture on the back.  You could also cut the pages out of this book in order to display on the wall or on the fridge, and to encourage a young child to finish one picture at a time versus to draw a bit on each page.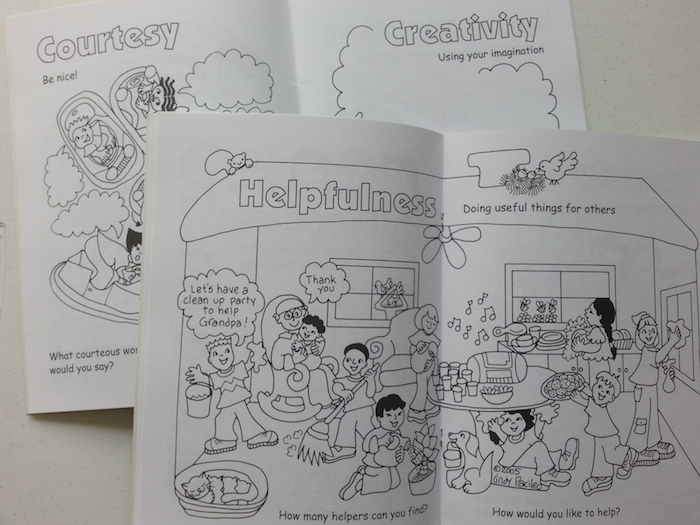 The Virtues Activity & Coloring Book Ages 5-10 and The Virtues Activity & Coloring Book Ages 8-10 cover a number of virtues with larger and more detailed pictures as shown above.  Questions at the bottom of the page inspire discussion on the theme.  Some of the pages include simple activities versus straight colouring, as well.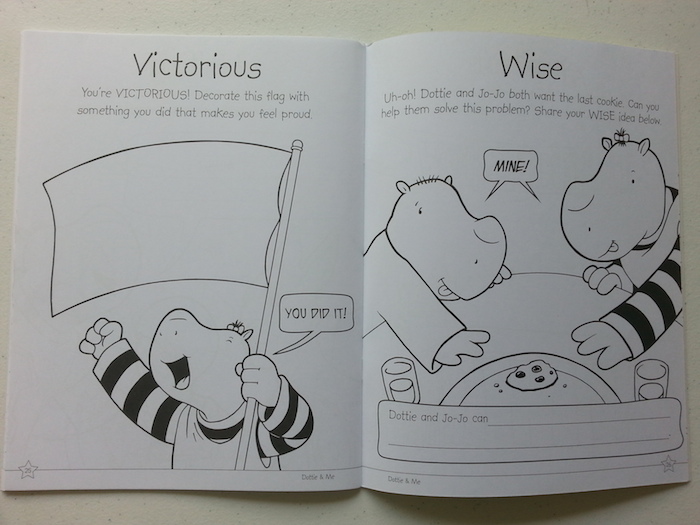 Dottie & Me: An A to Z Coloring Activity Book – Celebrate What Makes Us Great! is a companion to the storybook The Good in Me from A to Z by Dottie but could also be used as a standalone resource
.  This book features less detailed pictures for colouring in but has activities that would suit children who know how to read and write already.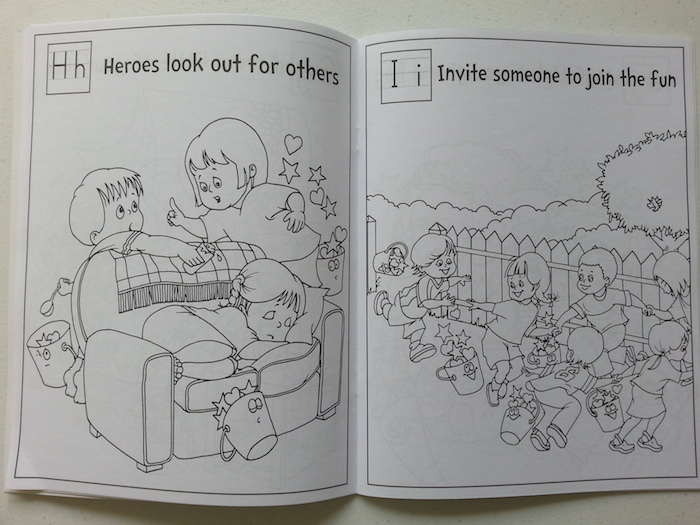 My Very Own Bucket Filling from A to Z Coloring Book
 is great to instill the message of kindness from the awesome Bucket Filler series and covers all the concepts described in the book Bucket Filling from A to Z: The Key to Being Happy
.  To find more recommendations and activity ideas to go along with the bucket books, check out my posts on the subject here.
Do you know of any other colouring books with positive themes?  Please share your review in the comments!
You may also enjoy reading…
Review: Activities + Music to Build Character, Social and Emotional Skills
This post contains affiliate links.  All opinions are my own.  To read more about reviews on my website, visit this page.