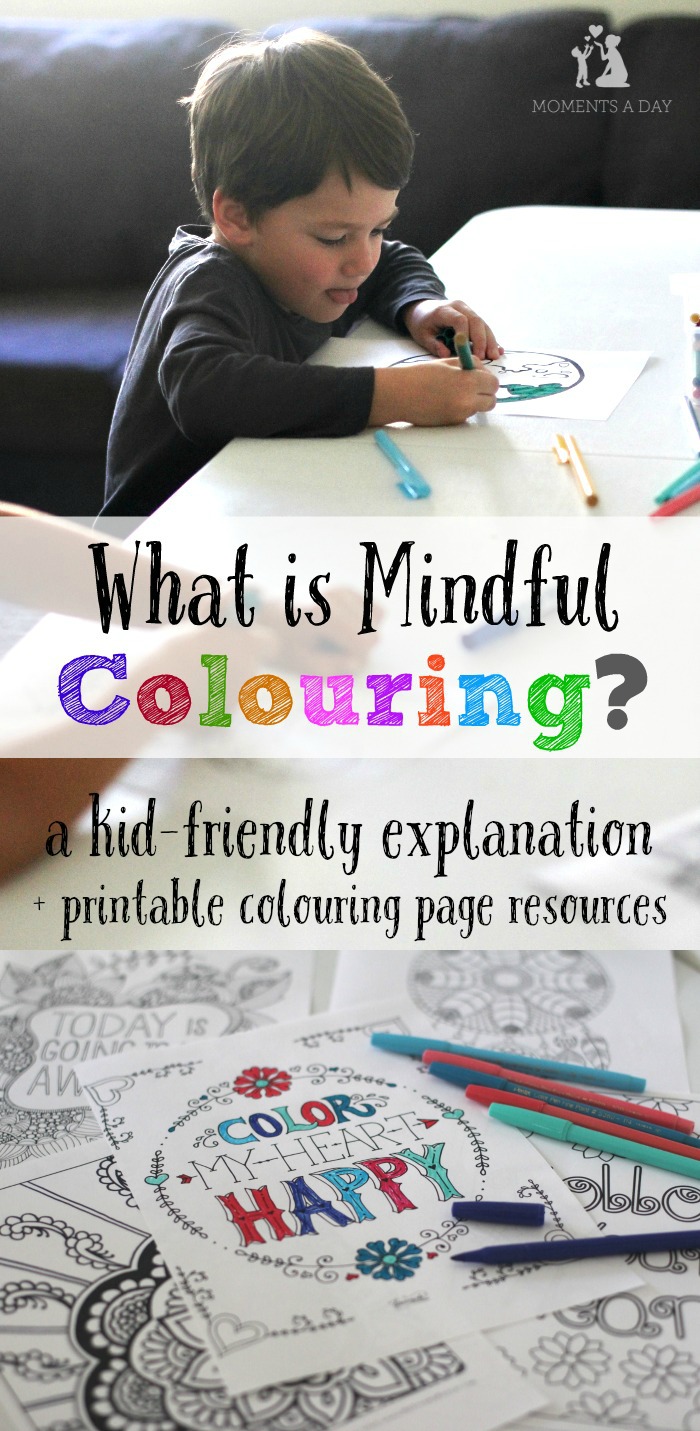 Colouring books are everywhere these days – not just for kids but for adults too.  I was keen to introduce the practice of colouring as a relaxing weekend activity for my family but, although I was aware that the new colouring craze was somehow about mindfulness and stress-relief, I still couldn't quite put it into words.
I have invited Carolyn Fitzgibbon, an Occupational Therapist who utilises the practice of mindfulness to assist clients in distress, and Nickole Webb, an Art Therapist experienced in working with children, to help explain what mindful colouring is all about in child-friendly language.  This explanation has helped me understand as well as talk about the benefits of mindful colouring with my kids.  I hope it will be useful for other parents and teachers who would like to try this technique too.
What is Mindful Colouring?
Mindful Colouring asks us to focus on how we choose and apply colour in a design to bring our awareness to the present moment. This process is similar to meditation, we let go of any thoughts about tomorrow or yesterday, or what we are going to do when we finish.
"In this current moment, I am colouring in."
If we catch ourselves thinking about the past or the future, we can gently bring our awareness back to what we are doing in the present moment by describing what we are doing.
"I am picking up a red pen and will use it on all of the hearts in the picture."
We need to let go of judging whether the colouring in is good or bad, amazing or terrible and whether we are good at it or not. There is no right or wrong way to colour in, it is a form of self-expression.
"I have coloured in the robots with blues and greys and the background in yellow."
Mindfulness can improve our overall sense of well-being. We feel more relaxed by paying attention to the present moment. We are also practicing training our minds to focus which can help in our study and work.
"Colouring helps me wind down and calm down after the stresses of a day at school or work."
Finding our own collection of beautiful drawings can be an inspiration to colour in. Be sure to find images that ignite your spark – these will make your heart feel nurtured and inspired.
Written by Carolyn Fitzgibbon and Nickole Webb
---
If you want to enjoy some colouring with your family, click here to find an extensive collection of free colouring pages for kids.  Below are some of my favourite free printable colouring pages for adults (they are also the ones you see photographed above):
Dream catcher from Easy Peasy and Fun
Color my heart happy from Dawn Nicole Design
Today is going to be awesome via In the Playroom
Follow your heart from Mum in the Madhouse
Mandalas and more from My Dreams Matter
As you can see, the adult colouring pages are much more detailed (which would likely be frustrating for younger children).  Don't they look fun?!
I hope these resources inspire you to give the new colouring fad a go, and that Carolyn and Nickole's explanation has empowered you with a few ways to explain mindful colouring to anyone who is curious about how it all works.
Have you tried colouring as a family activity?  What are your favourite colouring pages or books?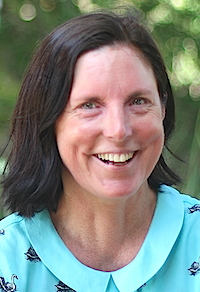 Carolyn Fitzgibbon is an Occupational Therapist registered with the Australian Health Practitioner Regulation Agency (AHPRA) and currently practicing at Dialectical Behaviour Therapy (DBT) Brisbane.  She has extensive experience in Mental Health and works with children, adolescents and adults on improving emotional well being.  Carolyn has also trained as a meditation teacher.  Carolyn's work as an Occupational Therapist involves supporting people to fully engage in their lives and reduce stress, anxiety, depression and self harm.  You can contact her via her website.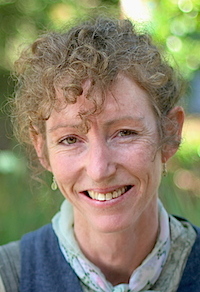 Nickole Webb completed a Bachelor of Fine Art at Queensland College of Art, majoring in Illustration.  While being Mum to three children Nickole taught art classes after school and observed how the children used the art process to express difficult emotions and encouraged insight which led her to study the Masters of Mental Health, Art Therapy.  Other experiences include facilitating a MIFQ (Mental Illness Fellowship of Queensland) Art Getaway and working with children and teenagers, people managing disabilities, rehab patients and pregnant women using art.  Nickole can be contacted at venus_hybrid (at) hotmail.com
You may also enjoy…
DIY Emotion Cards + 10 ways to use them
10 Activities to Help Young Children Develop a Positive Attitude