Each day offers parents a series of teachable moments to share with their children life lessons and skills, as well as opportunities to learn from our own parenting experience. However amongst the hustle and bustle of daily living – not to mention the grocery lists, laundry, cleaning, and bills – how often do we have time to sit down and figure out how to best utilise these moments?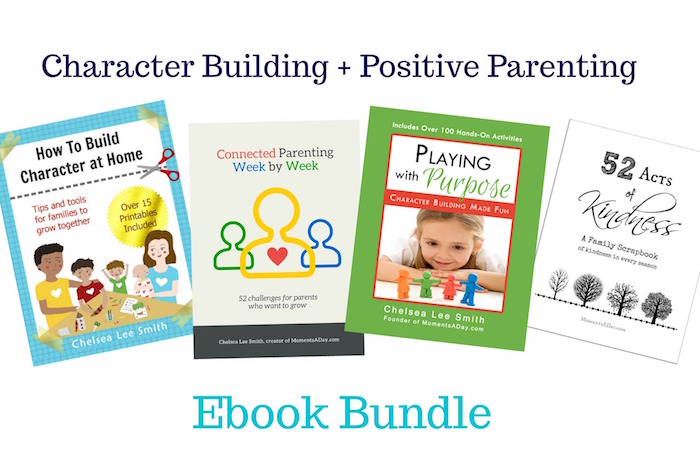 Over the last few years I have written four ebooks which can serve as practical tools to add character building into a family's everyday routine.  Now I'm offering them as a bundle for a discounted rate!
How to Build Character at Home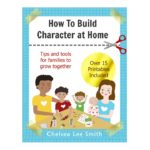 ($9.99)
With 18 printables and 13 easy-to-read segments, How to Build Character at Home contains numerous ideas for incorporating character education into your family lifestyle.  It is a practical and useful addition to your parenting tool box. This ebook:
Shares an overview of what character education can look like at home
Gives tips for parents on how to utilize virtues in their parenting
Includes practical routines, activities, a resource list, and ideas for family traditions so that you can add character building themes into your current lifestyle
Contains worksheets for you to gain insights and evaluate what will work for you
Offers fun printables to make each segment of the book easy to implement
Is written in one-page segments so that the book is reader and user-friendly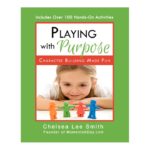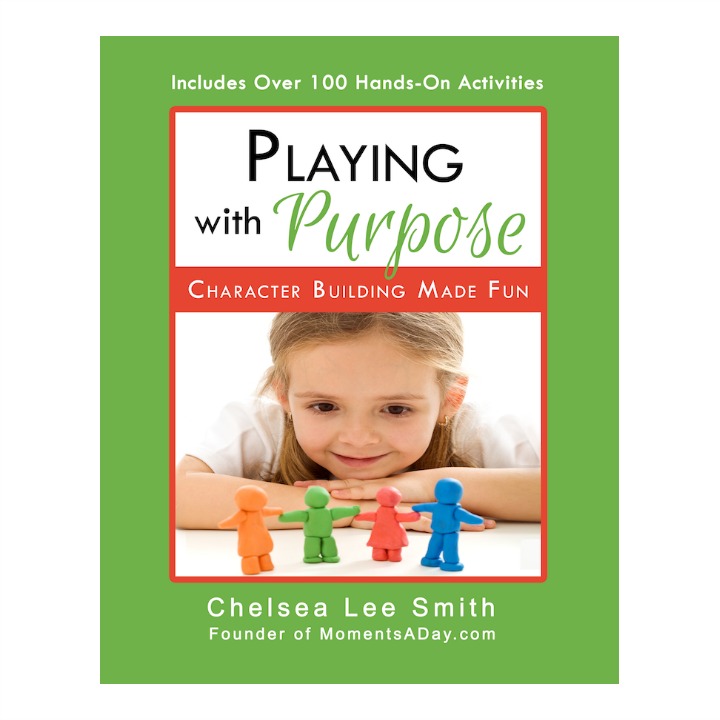 Playing with Purpose ($6.99)
Preparing meaningful experiences for children to learn about important concepts is a blessing and an opportunity – but it can also take a lot of time and thought.  I created and trialled hundreds of hands-on character building activities with my own children over a period of nearly four years before writing Playing with Purpose.  I collected over 100 of the best activities, organised by a list of searchable virtues, into this printable book.  The games, crafts, and role plays build creativity and problem solving skills as well as emotional intelligence, empathy, and a deeper understanding about life's true priorities – the values we live by.
The activities can help toddlers, preschoolers, and early school-goers begin to grasp the vocabulary and concepts of positive character traits. From courage to obedience, generosity to responsibility… there are activities to cover numerous situations and real-life applications of these traits.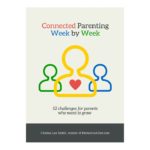 Connected Parenting Week by Week ($4.99)
This ebook contains 52 simple yet profound challenges for parents who want to grow their positive parenting skills.  One challenge a week and you will complete the book in a year.  A systematic approach to trying out new parenting techniques, the checkbox page and to-the-point approach make it a straightforward and practical tool for busy parents.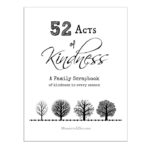 52 Acts of Kindness: A Family Scrapbook of Kindness in Every Season ($1.99)
This printable scrapbook is a place to keep your family's memories of kindness to others.  A resource that can motivate families to offer service to others on a regular basis, it also creates a special place to record meaningful memories experienced together.  It can be a fun weekly project for the whole family!
Click on any of the book titles for more details and to see a preview of the inside pages.
The Ebook Bundle (save 25%)
In total these books would be nearly $24 if you bought each on their own, but you can get the bundle for 25% off that total price bringing it to $16.99.  I hope this ebook bundle makes it easier for you to seize the precious moments of your day in order to help the children in your care build character and prepare them for a bright and joyful future.  If you are like me, you and your relationships will also grow in the process.  I wish you the very best in your journey together!

One dollar from every sale of the ebook bundle will go to Full-Circle Learning, a non-profit organisation that seeks to develop a generation of people who will see the relationship between self-mastery, human kindness, skills development and the greater social goals of curing disease, preventing war, addressing poverty, advocating equity, and preserving the planet.  Its programs offer young people the chance to become the leaders of their generation by each making a unique contribution to society.