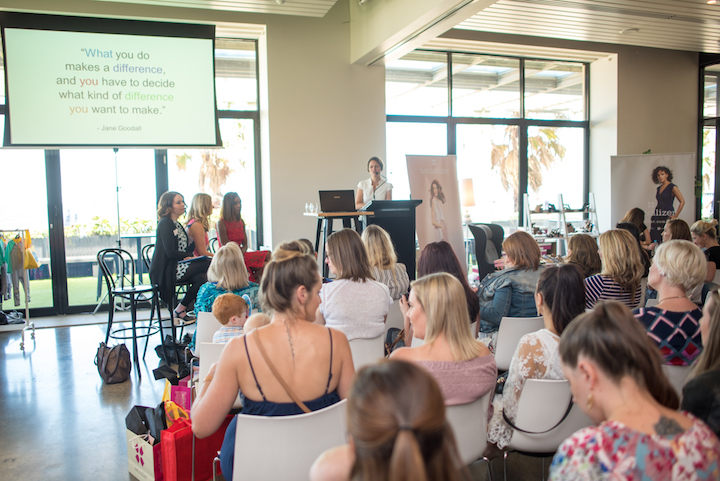 2016 was a year full of learning and growth both for me as well as Moments A Day.  This blog is a reflection of the topics I am most passionate about as a parent of young children ~ developing character, practicing kindness, and connecting with each other to live a deeply meaningful life ~ and I am absolutely thrilled you have become part of the community here.
Before going into all the details of my Annual Report, I wanted to share an exciting giveaway that is open until January 5th.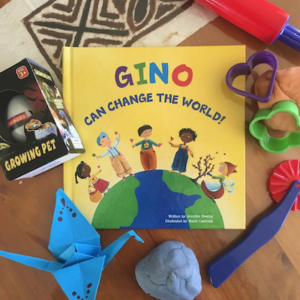 You may have seen the sweet book called "I Can Change The World" that I had personalised as a gift for my nephew (I shared it on Instagram a few weeks ago).
This book was created by I See Me!, a company which carries many lovely books for kids that you can personalise with names, messages, photographs and more.  You can browse their range here including alphabet books, goodnight books, I Love You books, fun career choice books and more.
I See Me! is offering one Moments A Day reader a book of their choice to be personalised and delivered anywhere in the world.  Giveaway entry details can be found at the end of this post.  Good luck!
And now for the report…
Blog Report
This year I published 75 new blog posts (10 of these were guest posts from the fabulous Elaheh Bos of PlantLoveGrow.com).  I also dipped my toes a bit more into the world of freelancing, publishing articles on sites such as Mumtastic, Brisbane Kids, Sign Up, Expedition Australia, Bobux and more.
I sent out 24 newsletters – two each month, one with a focus on kids' activities and one with inspiration especially for parents.
I did 10 readings of Mason's Greatest Gems in libraries, schools and holiday programs around Australia and New Zealand.
I spoke at the Kids Business Bloggers Brunch about blogging to be happy and make others happy (photograph from that event can be seen above), and was selected as a finalist in the Shoebox Problogger Competition for my post about healing through giving.  In October I flew with the kids to Sydney to attend a Netflix stream team event, the next month attended my first media release press conference featuring Goldie Hawn sharing her impressive MindUp program, and also enjoyed meeting up with the Nuffnang team and fellow Bloggerati when we passed through Melbourne.
Sarah of Blossom and Bear and I have donated over $800 for the Grateful Mama Project and – at the time of writing this – we still have a few Limited Edition Postcards available.
I published several new resources this year.
Connected Parenting Week by Week is an ebook with 52 simple yet profound challenges for parents who want to grow their positive parenting skills.
Harnessing the Power of Positivity is a digital workshop featuring a selection of activities, worksheets and craft ideas plus 30 exercises to help adults as well as children develop a positive mindset.
Storytelling to Teach Life Lessons is another digital workshop aiming to empower parents, teachers and other caregivers with a toolkit to write original stories to help their children learn skills and behaviours to deal with life challenges or prepare for new experiences.
I usually try to upskill by taking a few courses each year.  This year I participated in two e-ourses, both by the fabulous Kelly Holmes from Sticky Blogging.  I highly recommend her work if you are a blogger, I love it!
And last but not least, I was honoured to hear from parents, teachers, therapists and school counsellors all around the world about how my resources are being used in homes, schools and different types of organisations that support children and families.  If you have any stories to share about my blog or resources, I would really appreciate hearing them as this type of feedback is what helps my work develop further!!  Thank you so much for those that have taken the time to message me and send me emails, I really appreciate it!
Personal Report
It has been an extremely busy year for me (isn't this always the case?!).  But this year in particular has been one full of soul searching since we uprooted our family from any sort of "regular" life for our trip around Australia that started back in January.  We have had so many new experiences to inspire different ways of seeing the world and our family's place in it.  Along the way, I have questioned what I want to do with my life and what my true purpose is… what kind of life I want to live and how I want to parent my children…
As part of this all-encompassing journey, about halfway through the year I decided to enrol in a Diploma of Counselling.  (Side note: It's funny I grew up in the United States using two different patterns of L's in that last sentence, spelling "enrol" as "enroll" and "counselling" as "counseling" haha!  If you ever see both Australian and US spelling on my website, this is why!  I generally use Australian spelling now but in my earlier articles and resources I used American English.)  I have been getting so much out of my study to be a counsellor as well as the  face-to-face seminars I have been able to attend so far.  I am super excited to use my learning to enrich my work here at Moments A Day as well as to eventually support families in my local community.
On the more practical side, we have traveled about 3/4 of the country (or, more accurately, the perimeter of it!) and have spent the last 6 weeks of the year visiting family in New Zealand.  Now that we have been basically "travelschooling" for one year, I must say I am really looking forward to settling down… having a closet and a larger fridge will be such a relief!  After finishing up our Big Lap, we will be moving to north Queensland in February.
What You Can Expect in 2017
In 2017 here's what you can expect to find coming up on the blog:
Book Club –  I'm featuring one book a month (available in digital, print and audio format!) and hope you'll enjoy reading along with me.  You can find out more about the purpose of the book club and what type of books we'll be reading here.
"How to talk to kids about…" series –  This year I will be interviewing several therapists, school counsellors, psychologists and coaches for a series of articles featuring advice about talking to kids about various subjects.
Altogether I plan to post two or three articles on the blog every fortnight.  Topics will include activities, parenting inspiration and recommended resources.
You will also find me posting updates, insightful articles and favourite quotations on social media.  You can find me on Facebook, Pinterest, Twitter and Instagram.
I will be sending out one newsletter each month featuring recent articles, resource suggestions and a printable inspirational postcard which will be exclusive to subscribers.  If you aren't signed up for my newsletter already, you can do that here.
And now for the exciting news!
I am excited to share that I have four personal growth journals (created for different age groups) which are in the process of being designed.  I am so happy with how these are turning out and cannot wait to share them with you.  Stay tuned for their release later this year!  First up will be the journal for parents.

As always, thanks a million times over for your support and I wish you all the very best for 2017!
Chelsea
P.S. Curious about last year's annual report?  Read it here!
Don't Forget to Enter the Giveaway!
For those who would like to enter the fabulous giveaway from I See Me! – the prize being a personalised book of your choice – simply answer this question before January 5th in the comment section below:
What do you wish for your child(ren) in 2017?
Below are just a few samples of the books you can have personalised!  It is great to sign up for the I See Me! emails so you you can find out about coupon codes and special announcements, and lots of great deals can be seen on Facebook as well.  Enjoy!!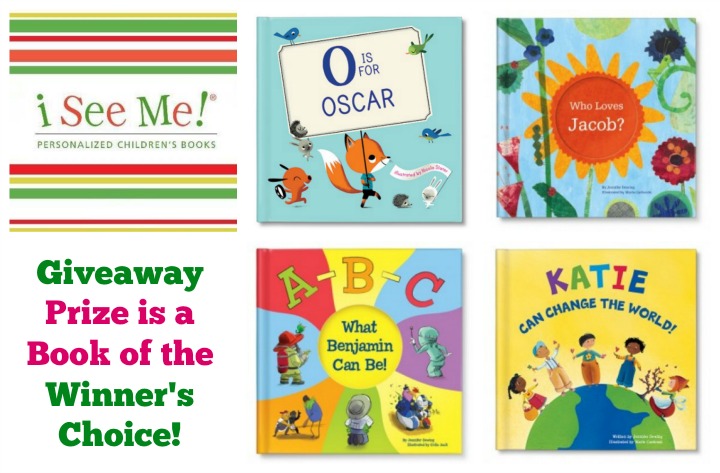 Competition Terms and Conditions:
The giveaway is for one personalised copy of any I See Me! book including delivery anywhere in the world.
You must be 18 + years of age to enter.
You must provide a valid email address.  Entries are limited to one per household.
Winners will be contacted by email and announced on this post.
The winner must make contact within 5 days of being notified or the prize will be given to the runner-up.
The winner agrees to have their contact details passed on to the giveaway organiser in order to redeem their prize.
The winner will be deemed most creative/interesting response as chosen by the supplier.  This is a game of skill, not chance.
Please note: I have received copies of books from I See Me! for review purposes.  All opinions are my own.  To read more about advertising on this website, visit this page.