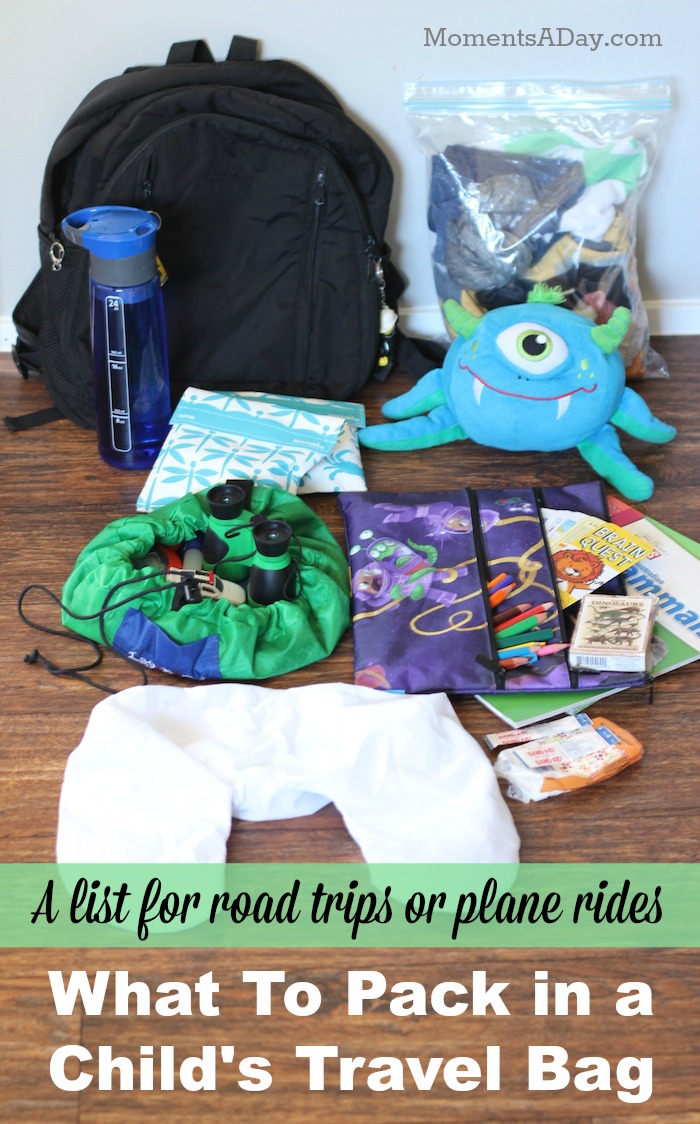 We have done a heap of traveling with the kids.  Both my husband's family and my own family live overseas, so we take international flights regularly.  And we are currently taking a year to travel around Australia in a camper trailer!  (Read more about our adventure on this page.)
In this post I will share the must-have items I pack into my kids' travel bags, whether it's for the car or for a plane.  My boys are now ages 4 and 7, but the contents were mostly the same when they were toddlers as well.
Sponsored by Finlee and Me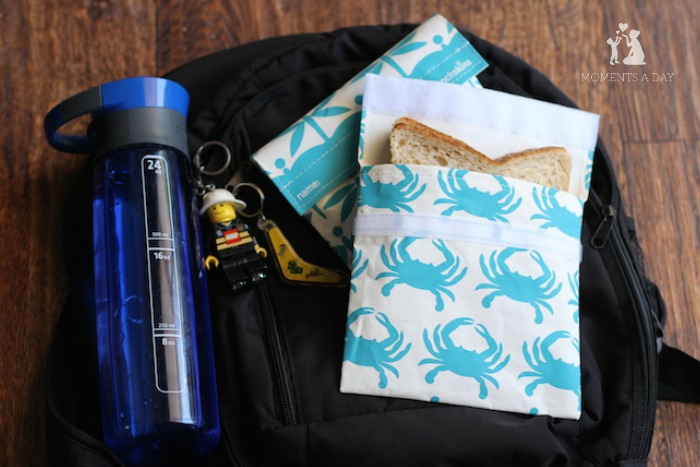 Reusable food bags can be found at Finlee and Me
Food
I always pack a few more snacks than I estimate the kids will actually eat in case we have an unexpected delay.  Depending how long the trip is, I also bring a full meal in case the kids don't care for restaurant food if we need to pull over or don't like the airline food if we are flying.  Peanut butter or jam sandwiches, chips/crackers and a fruit that doesn't go brown like grapes or strawberries are the usuals.  Reusable food bags are a great way to bring food without bulky containers, plus then you can use them to carry snacks when you are at your destination.  They are easy to wash, lightweight and take up hardly any space to store – perfect!
Water bottle — just be sure to tip out any liquid before going through airport security!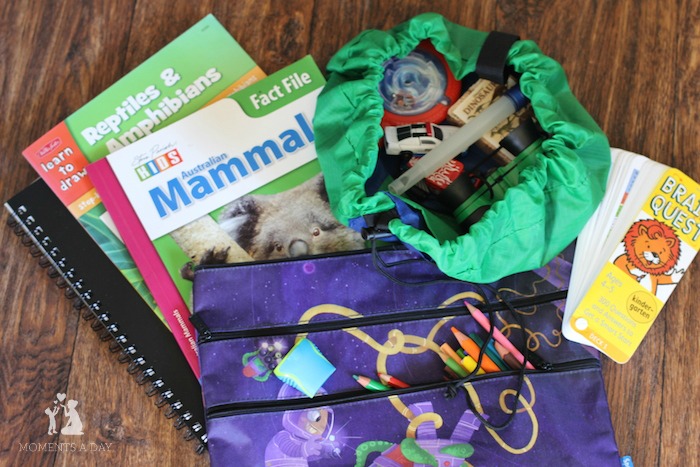 Lay n Go travel mats can be found at Finlee and Me
Entertainment
A few small toys.  Lay n Go activity mats (which turn into drawstring bags) are perfect to keep bits and pieces.  There are even a couple pockets within the bag to keep tiny toys like LEGO.  The mat also eliminates the need to dump out all your toys at once, which is the first step to keeping things from getting lost!  I tell the kids they can take as many toys as fits into this bag, which is a good size as well.
Colouring book, activity book, and/or a simple journal with your child's favourite writing/drawing utensils
A couple paperback books or magazines
Pack of cards or other lightweight travel games
Keep in mind it's easier to find and use things when a bag is not stuffed to the max.  I used to go overboard on the "entertainment" items but now I know that less is more… I try to bring a few things that will be used and appreciated instead of packing everything just in case.
Comfort
Favourite sleeping stuffed animal which can double as a pillow if needed.  On flights, my kids like to use travel pillows.  I like the blow-up kind because they take up less space and weight when not being used!
Extra pair of clothing in case of an accident.  Even older kids might spill a drink in a moving vehicle, and it's nice to have an outfit ready instead of digging through the luggage.  Don't forget socks and a jacket if you are flying because the air-conditioning is usually cold for kids!
If you are going somewhere overnight or traveling during the evening, it can be nice to take a pair of pyjamas as well (long sleeves if flying)
I like to keep extra outfits a large zip lock bag so the items stay together plus it's easier for kids to take out and put back when they are looking for something else in their bag.  I also stick in an empty plastic bag in for storing anything that gets messy/wet.
Airlines usually provide blankets on long haul flights but if you are traveling at night on the road, kids may appreciate a blanket.
I also stick a pack of tissues and a couple bandaids into the small front pocket of the kids' bags (you never know when someone is going to need one, and it's really frustrating if you don't have it!)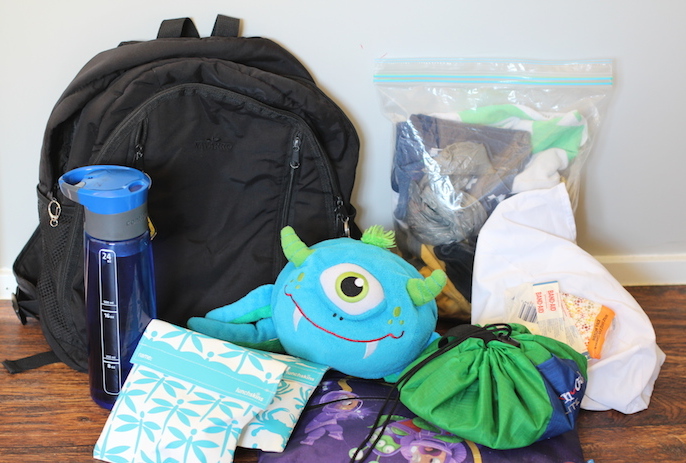 Travel games and other travel gear can be found at Finlee and Me
All of the above fits into a child-sized back pack.  I think it's important to keep a child's bag light especially if you want them to carry it on their own.
In my bag I usually keep a few extras items in case they are needed.
Extras (packed in the grown-up's bag)
Audio books and/or music CDs – great to drown out other noise if necessary
iPad and/or DVD player
Earphones for each child (with double connection for two, if needed)
Wet wipes to wash hands if a sink isn't available
Medication (in case of a fever, motion sickness, etc)
Sunglasses and a hat for each child (if we are driving and likely to stop at a playground mid way)
What else do you pack in a kids travel bag?  Any other awesome tips for traveling with kids?  Please share!
A great selection of travel games and travel gear can be found at Finlee and Me.  You can follow Finlee and Me on Facebook and Instagram to be notified of new products, sales, and giveaways.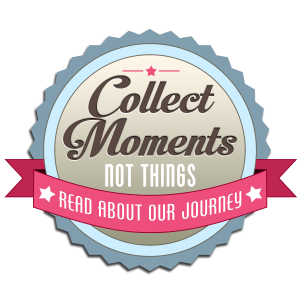 You may also enjoy…
Five Tips for Family Holidays with Young Children
Life Lessons Kids Learn on Road Trips
How to Help Kids Explore the World
This post is sponsored by Finlee and Me.  All opinions are my own.  To read more about sponsorship on my website, visit this page.