It's hard to believe that it's been almost 5 years since we finished our 12-month trip around Australia!  We have a few friends about to embark on their own road trip adventures so I thought I'd share some of the items we found most useful during our time away.
Autoseal water bottles – We invested in Contigo water bottles but maybe there are other brands with the "autoseal" feature, meaning that the water bottle stays closed (and therefore not leaking) unless you push a button. This was important since we had young children who wouldn't always be sure to close lids, plus we carried our water bottles everywhere and had them in the camper so it was great to minimise risk of leaking.
Dyson handheld vaccuum – We loved having our handheld vacuum cleaner along because we used it every time we packed up the camper to make sure the floor was cleaned before we packed it up (otherwise sand, dirt etc would have fallen on the bed!) and also to clean the car regularly throughout the trip. We did so many activities outdoors that vacuuming was an absolute necessity so I didn't feel overwhelmed by mess.
Knife with sheath and travel cutting board – We took our knife with a cover as well as a small travel cutting board on most hikes to cut sandwiches, fruit, cheese, etc on the go. We found things lasted longer and tasted much better when cut fresh. Of course we used these when eating at our campsite, as well.
Zip ties – I didn't use these a lot but my husband says they were essential and he used them often. I do remember using them for hanging up things in the camper, like our travel guitar. When you're hanging stuff to keep things organised, either in the car or camper, I guess zip ties become quite handy!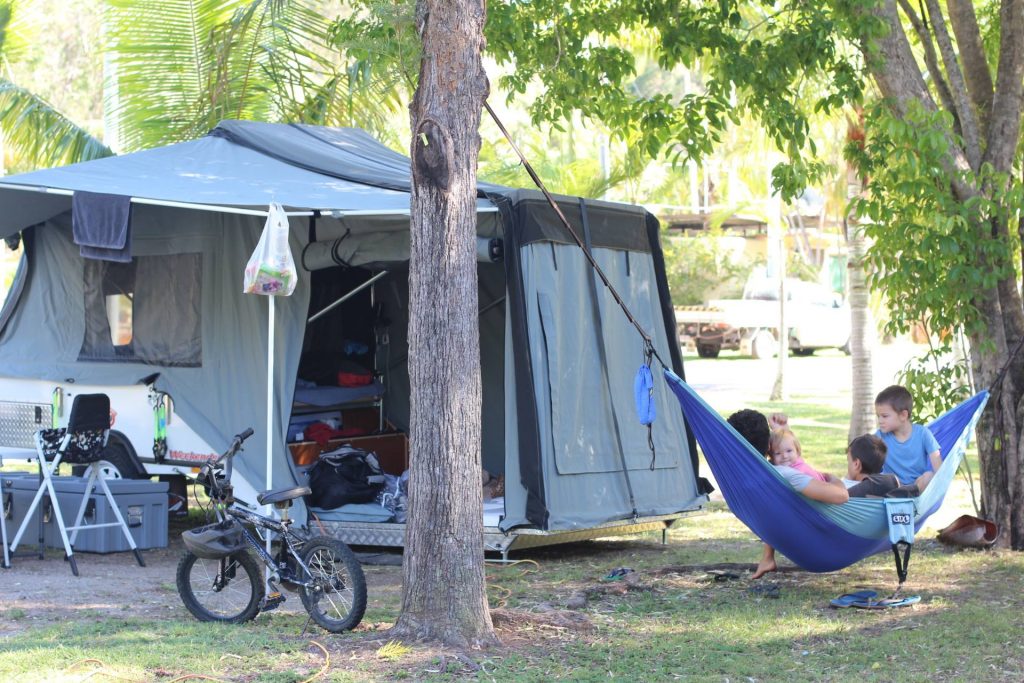 Packable hammock – There are several brands available these days (we had an Eno brand one which was the double style) but any packable hammock would be, in our opinion, a wonderful addition to camping supplies. We could put it up when we got to a campsite and have somewhere outside to lie down and relax. The kids enjoyed swinging and playing in it, as well. It was definitely one of our most used recreational items.
Packing capsules – Packing capsules were great not only for our everyday wear but also for keeping seasonal clothes organised. Each person in our family had three capsules (one for undies, socks and PJs, one for shorts/pants and shirts being used at that time, and the last for everything else like specific summer or winter wear that wasn't needed at that time). I usually did laundry once a week and two capsules of clothing for each person gave us a limit of how many clothes we could bring, and kept laundry reasonable so it never became overwhelming. Each of us had our own colour of capsule so it was easy to identify our own belongings, too.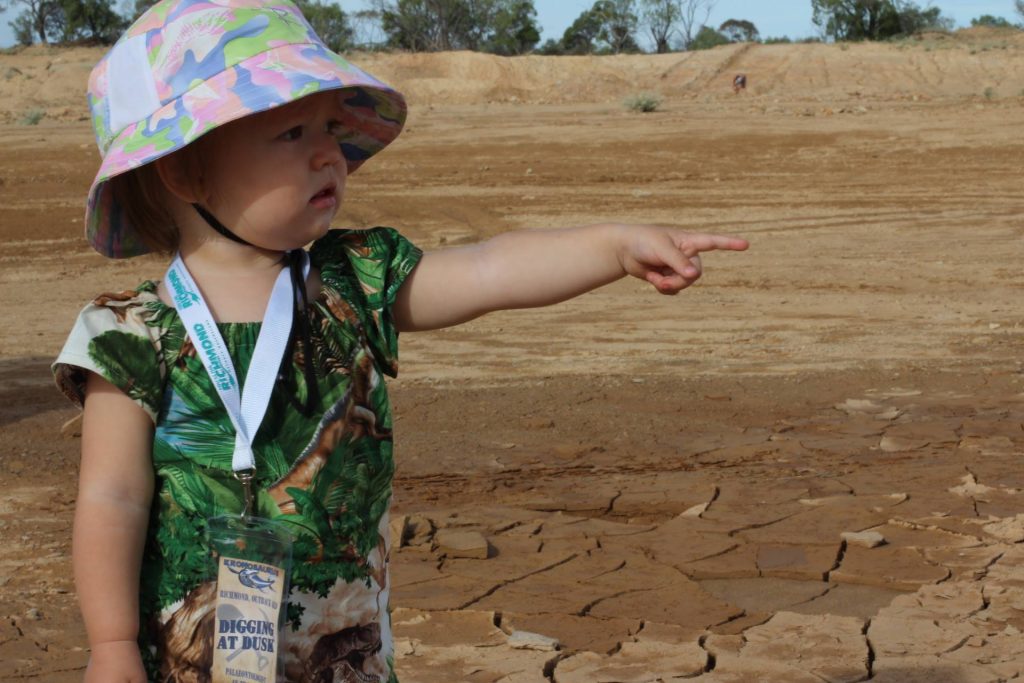 Hats – We were in the sun so much that hats everyone wanted to wear and felt comfortable in were absolutely essential to prevent sun burn and sore eyes. We only had one hat each but I made sure everyone loved their hat so there wouldn't be an issue keeping it on! Right now our favourite brand of hat is Sunday Afternoons because of the wide brim, chin strap (essential when on a boat so you don't lose it!), and soft back meaning it covers your neck well plus is comfortable when leaning against a surface. They are also flexible and quick dry, and can be adjusted to fit your head with a strap at the top. I buy them as gifts for young children whenever I can, they are amazing! (In Australia you usually have to get them shipped to you.)
Walkie talkies – For times when mobile reception was splotchy or non-existent, walkie talkies were very much appreciated. We got the idea from my dad who always packs walkie talkies when he goes on cruises since you can't text or call when you're out in the ocean. It means the kids (who don't have cell phones) can still stay in touch, and we don't have the always worry about having reception either. The kids could roam the campsite and we could always stay connected.
Lavalava – This is basically a sarong which people can use for many different purposes. My husband probably used it the most, from what he remembers he used it for covering his driving arm (to shade it from the sun), a scarf/hat (pictured), picnic mat, towel, wind sheet, and sheet.
Wikicamps app – This was an app when we were travelling in 2016 that gave you information about all the campsites (free and otherwise) around Australia. You could also download it to use when you didn't have reception which was extremely useful as we were often driving with areas where we couldn't access mobile data. I'm not sure what there is available these days (probably more than there was back then!) but downloading helpful apps is, in my opinion, worth the expense especially when you can't google due to remoteness.
RACQ comprehensive car insurance – We knew that driving around the country for a year would probably lead to a few car issues, and we were so glad we purchased comprehensive car insurance because we used it a number of times, not only to fix the car but to put us up in a hotel when we got stranded in a remote place for a week where the car garage had to to get parts posted before we could leave. It was a bit expensive but paid for itself in the end.
Audio stories – For our kids, we had a ton of audio stories that could be used in two sources so that different kids could listen to different things according to their age and interest. We had CDs to play in car and Audible to play via a device with earphones.  We also had earphone splitters so two kids could listen to one device at a time, if the third child wanted a seperate CD.
Being prepared and learning from our experiences helped us narrow down what we kept and what we donated while we were travelling.  Not having to worry so much about "stuff" and keeping ourselves organised definitely helped us enjoy the year a lot more.
I'm sure everyone has their own favourite and most helpful items when they travel. What are other things have you found essential on your camping trips?
You may also enjoy checking out other posts related to our trip…