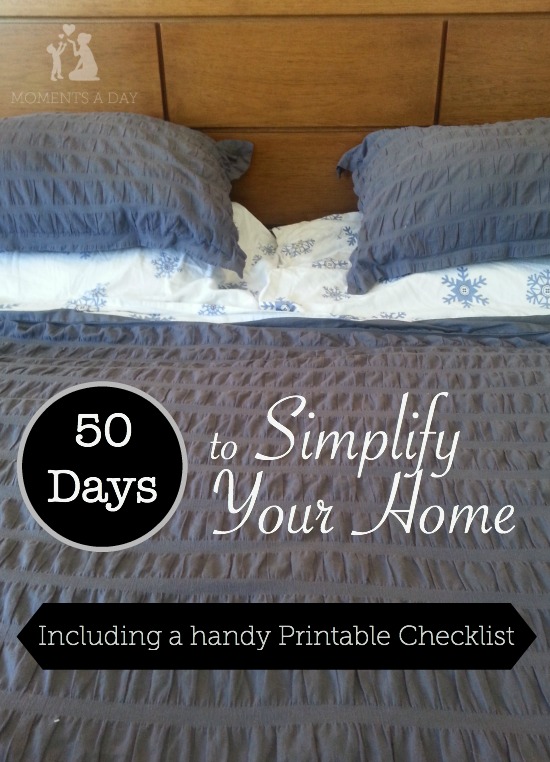 Over the past few months I have been slowly trying to simplify our living space.  This has not only been an amazing exercise to help me really think about what we have and why we have it… but it has also reduced the stress and anxiety I feel around our living space and regarding housework.  Having less *stuff* in our home means we have more space to live, and it also means I have less *stuff* to take care of, tidy, and/or worry about.
Choosing to keep fewer, more useful and more beautiful things (and having to get rid of the rest), I am naturally becoming more intentional about what I buy as a result. I have created criteria for myself so that when I'm thinking about purchasing new items I consider these points:
Usability – How much are we really going to use it… and do we already have something else that will do the same job?  (Is it even necessary?)
Longevity – Is this going to last us for a long enough time to make the purchase worthwhile?  Is it going to break or lose pieces too easily?
Beauty – Do I like the way this looks enough to keep it for a long time?  Is it going to keep it's form/shape/colour/attractiveness?
Ethics and Sustainability – Was this created ethically and using earth-friendly materials?  Is there an alternative product?
Although I do feel like I have already gotten a lot done (and gotten rid of a lot of stuff!), I'll admit that I have been a bit haphazard about how I have gone about the simplification process.  For example one day I went through all my lotions and toiletries, and the next day I decided to cull the cutlery drawer.  Although it was still useful to simplify things in a carefree manner, I have realised that having a master list of *stuff* I wanted to go through and sort would be ideal.
Therefore I have created a checklist to go through our house again more systematically – one "kind of thing" per day, i.e. spices or books in the bedroom.  You can find this list – along with a printable version – at the end of the article.  I plan to take one item per day for the next 50 days, so that within two months I will have gone through most everything we own and figured out whether or not it is worth keeping.
I hope simplifying not only helps me stay more organised, but helps the kids learn that we do not need to keep things "just because."  Letting go and passing things on to those who can use them is more important than filling one's house with objects that have no true purpose being there.
Want to join in on 50 Days to Simplify?
Since I began the simplification process, I have identified several recurrent thoughts that may be helpful for someone else to consider if they are just starting to simplify.  Deciding what to keep and what to give (or throw) away is not always an easy task, after all!
Here they are:
1. A lot of *stuff* has "sentimental value," but that does not mean you have to keep it.
While I really treasure the cards and photos from years past, I simply do not need to keep them all.  And while I really do appreciate the thought and effort that go into gifts, sometimes I just don't need those things.  It's best to let go or pass things on when they truly are not going to be worth the real estate they take up in your home.  Things I have especially fond memories of, but do not want to keep, I take photos of.  (This somehow makes me feel like it will still be with me… even though I may never look at the photo again.)
2. Sometimes we hang on to things mostly because we paid money for them, not because we are actually using them.
Not quite sure what I mean?  Here's an example.  Soon after I got married I bought a tablecloth and set of cloth napkins that matched our house at the time.  It actually wasn't that expensive but, considering we were really counting pennies at the time, I felt attached to the investment I had made in these items.  Since then, the colours never suited our living area so we haven't used them.  But three moves later, I was still hanging on to them.  I finally admitted to myself that I just wasn't going to use these items any more… why not pass them on to someone who will actually use them?  Now that they are gone, I really don't even miss them.  But I do love having the extra space in my cabinet.
3. Quite a few things are held onto "just in case."
Ohhh that "really awesome" hand mixer I purchased four years ago but only used a dozen times… was it really worth the space in my cupboard?  After donating it to a yard sale, there have actually been a few times I thought this particular appliance would have been useful.  But you know what?  I got by without it just fine.  Spending a few extra minutes mashing potatoes was not a big deal, and definitely not worth dedicating a whole area of my shelf to something I use only a handful of times a year.  Who knows, the person who bought it may use it several times a week.  What is useful to one person may not be completely useful to another person.  I much rather someone else use it often, than keep it "just in case."
4. We can learn to share and borrow.
It's lovely to have a collection of gorgeous children's books.  But there is also something called a library.  We do not need to go out and buy every book we love, even if they are "on sale."  Finding enjoyment in the experience of using something versus the idea of owning something is a great practice to deepen gratitude and detachment.  Same goes for games, toys, even baby gear.  Imagine if we all shared… so much better for our budgets as well as the earth.
5. Less is – a lot of times – more.
I am very fond of framed photographs and artwork, and my husband and I have collected various pieces over the years from different countries and as gifts.  Decluttering our walls however has brought a sense of relief and an openness to our home that we never had before.  Though I still love some of the paintings we have given away, and I know that I cannot immediately see as many family pictures as I could before, I feel that having simpler walls is really more conducive to orderliness in our home.  Ornaments and decorations are much more treasured when there are fewer, anyway.
What do you think?  Are there areas of your home you would like to simplify?  Do you find yourself falling into any of these thought patterns?
Here is my printable checklist of items to simplify written out.  You can download it by clicking here.
50 Days to Simplify Your Home
Kitchen
Plates
Cups
Cutlery
Cooking/serving utensils
Appliances
Pots and pans
Storage containers
Serving dishes
Fridge
Spices
Canned goods
Dry goods (pasta, baking)
Gadgets
Bathroom
Towels
Bath toys
Shampoo, lotion, etc
Medicines
Walls
Master Bedroom
Jewellery
Make-up
Shirts
Skirts/Dresses
Pants/Shorts
Sweaters/Jackets
Evening wear
Shoes
Papers/clutter
Memorabilia
Walls
Living Room
Furniture
Books/papers
Toys/clutter
Media (DVDs, CDs, etc)
Walls
Closet / Storage
Linens (sheets, extra blankets)
Cleaning supplies
Tablecloths
Luggage
Camping supplies
"Just in case" stuff
Memorabilia
Kids Bedroom
Bedding
Clothes
Extra clothes (too small/too big)
Shoes
Toys
Memorabilia
Books
Art supplies
Walls
Download this list as a PDF you can print out by clicking here.
What advice do you have about simplification?  Are you ready to start?
You may also enjoy these posts…