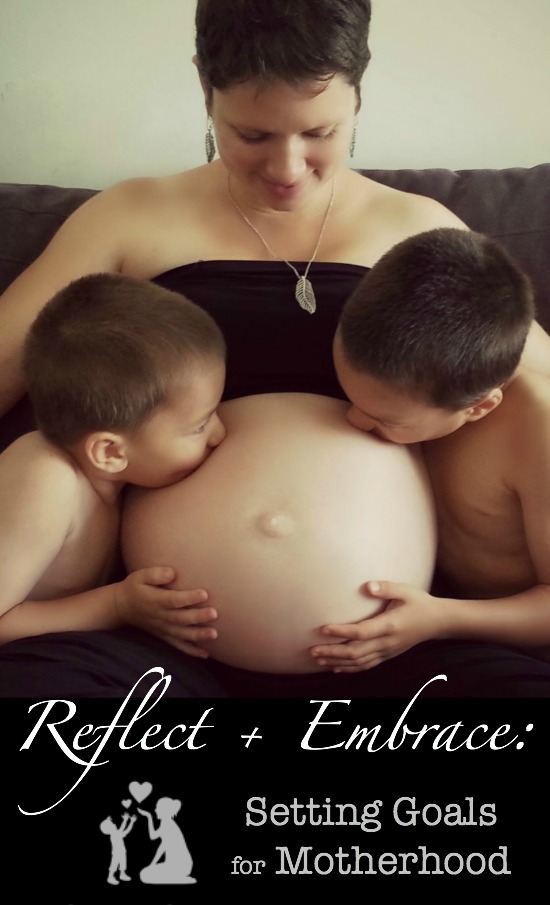 The impending arrival of a new year always inspires me to reflect on what has passed in the recent months and consider where my life is headed.
I have a lot of dreams for 2015: some big and some small, some complicated and some incredibly simple.  Instead of merely setting goals and creating a vast "to do" list, however, I want to remember the hope and love I hold in my heart when I actually set these goals… and focus on my core desires which are to bring joy to others and to develop into a kinder, more patient, and more generous individual.
After all, if I do great at following a weekly meal plan and get the kids into extracurricular activities they enjoy – this means nothing if we are not feeling united and uplifted as a family, right?  I guess what I am saying is that emotional outcome of my goals is more important than the accomplished goals themselves.
Often new ideas, goals, and plans are created in the process of following a path we could never foresee- and old ideas, goals, and plans cease to serve any useful purpose.  Basically I feel my material/concrete goals in themselves can be flexible, whereas the goals focused on joy, on intentional living, and adding value to life are the ones worth keeping.
Here are the questions I am using to guide my goal setting this year –
Reflect:
What has brought me joy?
What has brought my family joy?
What joy have I brought to others?
Embrace:
What do I want to keep in my life?
What do I want to let go of?
What feelings do I want to embrace?
How do you like to set goals for the new year?  What is the most important or meaningful part of goal-setting for you?
Besides setting personal and family goals, I also like to set goals for my blog – and I thought my readers may be interested to know what these are.
What You Will See in 2015
Over the past year – besides writing dozens upon dozens of articles and publishing several ebooks – I have worked very hard to create a community online, and now my little blog sees over 100,000 views a month.  I really have no idea how this blogging year will go as I give birth to a new child and transition into being a mother of three – but this next year I plan to focus mostly on offering great content ("practical inspiration") to those who have found their way to this online space.  Here are the key areas I plan to focus on here at Moments A Day in the coming year:
– To provide more ideas about personal growth, including continuation of my Reflection Series and the last few instalments of my series Self-Care for Mothers.
– To share more of my family's favourite character education products – there are so many amazing books, CDs, and other creative resources out there.  I would like to fill up my resource category with recommendations for parents who are looking for help in this area.
– To publish personal stories from families who have participated in service projects or offered simple acts of kindness, as inspiration for all of us wanting to make a positive difference in the world around us.
– To compile more ideas about thoughtful parenting, especially regarding healthy relationships within the family.  First on the list is completing my series sharing tips for families expecting a new baby.
– To document more activities that we are doing at home to help my growing kids develop various character traits, especially to explore and fight gender stereotypes as this is a subject we will be addressing more and more with the birth of our daughter (after two sons).
Besides the more behind-the-scenes goals of learning more about photography and refining my writing style, I am also excited to be entering the new year as a member of Bloggerati (find out more here).  You will still see the same content on the blog but I will have help managing my relationships with brands and the sponsorship of my work online – which will be a huge help to me.
And last, but not least, I would like to end 2014 with a huge THANK YOU.
Thank you for visiting, commenting, pinning, sharing, and being here in 2014.  You, my readers, are what make this blog what it is – and I am eternally grateful for your presence and support.
If there are any topics or questions you would like me to cover in the coming year, please feel free to let me know by making a comment below.  I am happy to receive requests for content.
Wishing you all a wonderful, meaningful, and inspirational year ahead.  I look forward to sharing with you in 2015. xx
Much love,
Chelsea