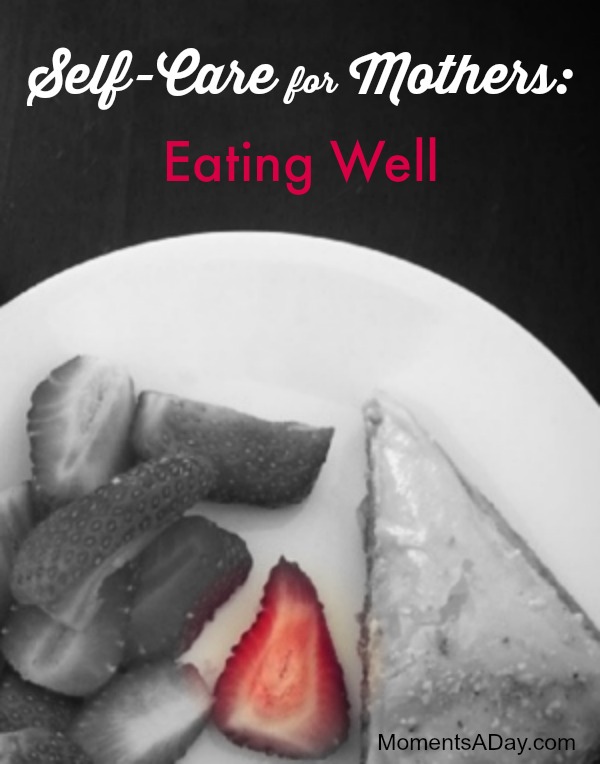 Early last year I shared a very personal post about how I was dealing with the repercussions of my teenage eating disorder.
Since then, I have still been riding the waves of life… doing well, doing not so well, and doing well again with my eating habits.  Being pregnant for nine months of the past year gave me great motivation to nourish myself with the healthiest foods possible, but with the fatigue and cravings – it wasn't always easy either!
After giving birth to my daughter (now almost 10 weeks old!), I have again become motivated to concentrate on caring for myself through looking at my relationship with food.  There are two major reasons for this: to become a better role model to her as she grows up and navigates the societal pressure on girls about their weight and appearance, and also because I know what I eat now is still influencing her in a very real way – because I am breastfeeding.
In the past, I have tried to keep myself on a healthy path through making meal plans and snack lists, and this works fairly well.  However one complicating factor for me now is that my daughter seems to have a sensitivity to dairy products, which makes my usual lists (including things like greek yogurt and fruit smoothies, homemade pizza and pancakes) completely irrelevant!
I was finding it hard to come up with healthy ideas myself, so I figured I need some resources to help.  Otherwise I would end up in the processed food section looking for substitutes, which is not good for anyone!
I've been searching around the web and have found these links very useful:
* Snack Ideas from 100 Days of Real Food
* Dairy free recipes from Jamie Oliver
* Dairy free recipes from Elana's Pantry
So my task this week is to use these resources to make two new lists for myself – snacks and meals – so that I can use them while doing our grocery shopping and preparing our meals.
I usually look at the food shopping and food prep as a chore (one that I have "never" enjoyed much) – but I'm trying to remember that it can also be a CREATIVE activity that I can have fun with!  I'd love to try a few new recipes to replace our current staples (instead of just leaving out the dairy for my portion of the meal!)… and am going to give myself permission to spend some extra time doing it.
Do you find it hard to eat healthy, or do you go through phases like me?  Do you have tips to share?
---
This post is part of the series Self-Care for Mothers in which I discuss caring for myself amidst the busy reality that is motherhood.  I believe in order to "be our best" as parents we have to take care of ourselves as individuals.  This series is dedicated to sharing insights that I am learning during my own journey and inviting readers to share their tips as well.  Check out the rest of the series by clicking here.
---