Baby girl is 4 weeks old now, so it is time to get back to work – right?!
No, I'm gratefully kidding.  I was very lucky that my husband was rostered off today and that my mother is still visiting from the USA… so I had lots of help to get ready for and be at the ProBlogger Training Event in Brisbane.  We definitely needed three adults this morning to get the boys to school, juggle the various contractors who were starting repairs on our roof after December's hail storm, and bath the baby before the event in the hopes she would sleep well!  LOL.
(I wanted to start with that disclaimer – because several people expressed that they were impressed I was "out and about" with such a young baby.  I am still adjusting to having three kids, and don't think I will feel sane or totally awake any time soon!  And I don't think I would have made it today without the extra hands to help!) 🙂
Now that is said…
I was honoured to be involved in the Blogger Panel at today's event with Cas and Donna who were amazing speakers!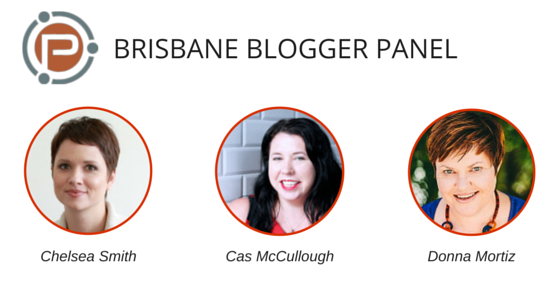 Briefly reviewing my short presentation…
I spoke about improving your relationship with Facebook, so that there is less stress around goal setting (and frustration about not meeting goals that one has very little control over… such as number of likes on your page or reach of your status updates).
When you actually go behind the scenes with other bloggers, you will see that Facebook numbers are not necessarily equivalent to "success" of a blog (success being defined as engagement with your blog content).  Some bloggers with massive Facebook pages can actually have smaller pageviews than bloggers with more conservative Facebook followings.
Being overly concerned with the "numbers" (whether that's growth of our fans, reach, or engagement with specific posts) can easily spark frustration, because we don't have control over most of this.  Therefore I offered three non-numerical goals to consider when using Facebook:
1. Complement your blog's brand
You are most likely very particular about what you post on your blog because you want it to be in line with your brand.  Your Facebook page is an extension of your blog.  If it consistent with your blog's voice and content, you will more likely attract your "ideal" reader/follower.
Exercise: Check out the last 10 posts on your Facebook page.  Do they accurately represent your brand?
2. Create connections
Not only with readers, but other bloggers.  Join groups, share content, and create those enjoyable relationships.
Exercise: List the bloggers you have meaningful relationships with on Facebook and consider how you could help each other more.  List bloggers you want to create a relationship with, and get to know them via commenting, tagging, and groups.
3. Share content effectively
It can take a lot of time to find and schedule content for your page… and it doesn't always feel like you are getting results equal to the time you are putting in.  Make it easy for yourself by creating "interest lists" on Facebook.
Exercise: Check out the left side of your Facebook dashboard and find "interests."  Create a new interest list with blogs you want to regularly share from.  You may even like to create a list for each category on your blog (i.e. food, interior decorating, parenting, etc).  This makes it so much easier to find and share content!
Most important point to take away: It's not all about the numbers!  Feel good about what you have on Facebook, and create goals that will be enjoyable to work towards.
After the lunch where I met some lovely people, I really enjoyed the Olympus photography workshop.  You may remember one of my goals for 2015 was to learn more about taking pictures, so it was perfect timing for me to attend this class.  It was actually a great review of my recent workshop with Jess from Essence Images (highly recommend her class for those wanting to learn more about manual settings!).
Hubby had to leave to do school pick-up, but I was oh so pleasantly surprised by my daughter who was amazingly quiet or sleeping during the entire 2 hour workshop!  Good job sweety!  For those who didn't take a peak, here she is (she was my subject during the Olympus workshop, hehe).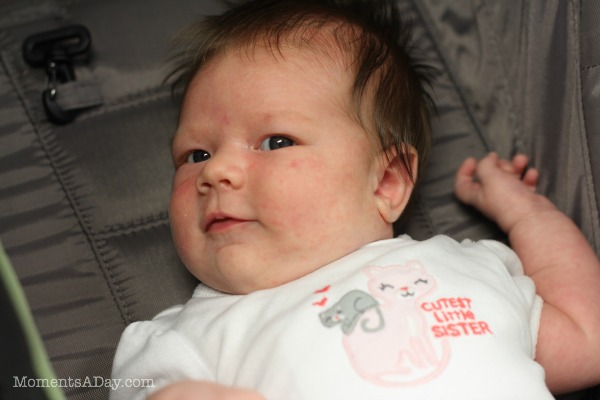 Thank you to Darren, Laney, and the rest of the ProBlogger Team for a wonderful event!  I am looking forward to more Brisbane-based ProBlogger events in the future.