My mind wanders and for a second I forgot what led me here…
I have one hand on the open fridge door, another one holding a stapler, and in the space between my twisted shoulder and my neck a phone balances awkwardly.  I knew where I was going before all these distinct ideas merged into one confused reality.
It is easy to be swept away from one thing to the next.
In a society that thrives on doing more in less time, we often scrape off details or forget the value of doing things well. Focusing is knowing that if we want to finish on the top floor, we have to start climbing from the bottom steps, one at a time.
Here is a printable tool to help learn and explore this concept: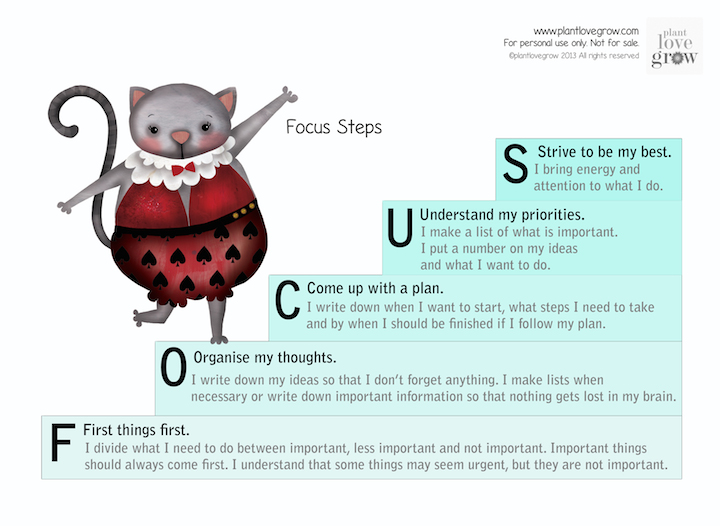 Ta-da! Happy steps to you!
Download the Printable
Find this and other free printable tools at Plant Love Grow by clicking here.
You may also enjoy…