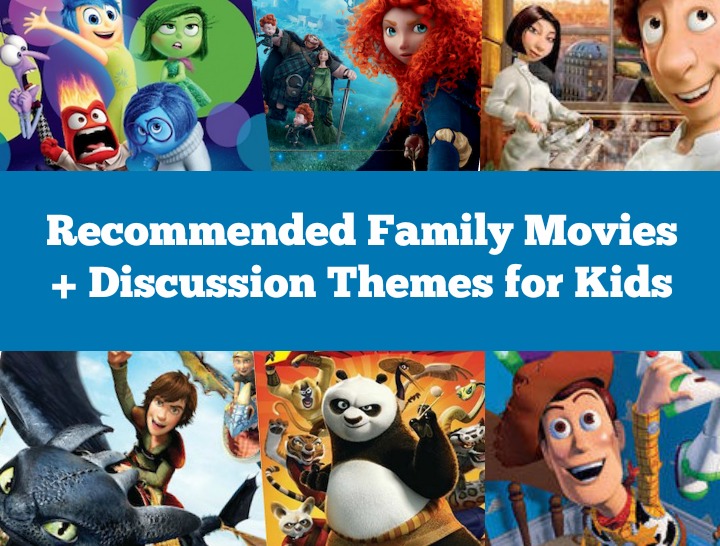 "Can we pleeeease have a movie night?"
It's a question I asked myself as a child, so why would I expect any less from my own kids?
I have to admit, though, as an adult I love a family movie night (or, afternoon, I should probably more accurately call it) just as much as the kids do.  It is a good reason to serve up a few bowls of popcorn and put my feet up… for at least as long as the 1-year-old will stay happily playing on her own!
But entertainment value aside, movies can also offer some great discussion starters for our family.  Don't get me wrong, I don't like all aspects of all kids movies.  Many films and shows targeted at kids these days include name-calling, bullying, fighting, gendered stereotypes, and/or mature romance that I rather my kids not see.  But these are also the very same elements of the media that get the kids talking about these tricky subjects so I think meaningful discussions are a useful outcome of viewing movies together.
Here are a few movies we have enjoyed lately which are available from our favourite entertainment source, Netflix, along with some discussion themes you can bring up after watching each film: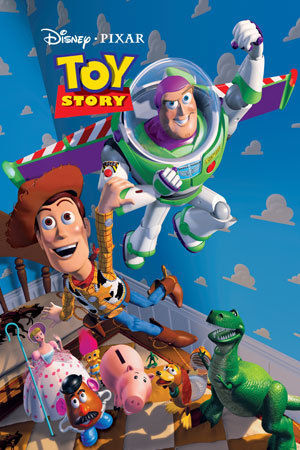 Toy Story
Themes to discuss: Woody's jealousy, Buzz's self-confidence (and what made him feel better about himself at the end of the movie), how it feels to be bullied and what we should do if we are in this situation (empathising with the toys when they were attacked by the neighbour), standing up to someone and being courageous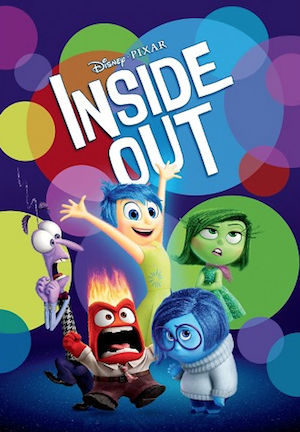 Inside Out
Themes to discuss: How Riley felt when she moved away from her home, which emotion the kids "liked" the most and why, how the emotions worked together to make a team, what Riley could have done instead of running away, what the emotions learned when Sadness was missing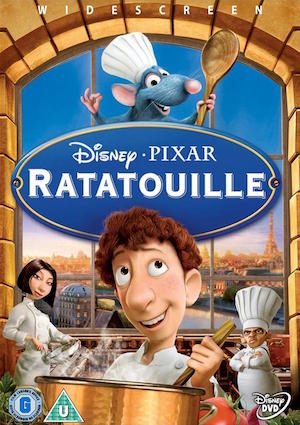 Ratatouille
Themes to discuss: Having dreams and goals about what you can do with your life, believing in yourself, the importance of hard work, being supportive of people/family members who are different to us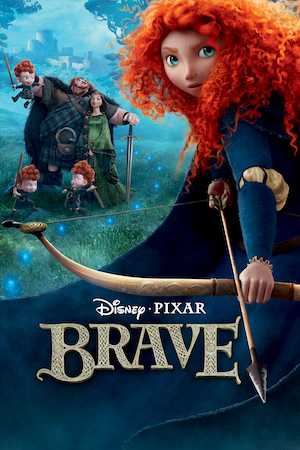 Brave
Themes to discuss: Stereotypes of boys and girls, respect within the mother-child relationship, the qualities that one would like to look for in a lifelong companion, being careful with the choices we make, what it means to want to change someone else and what happens when we try to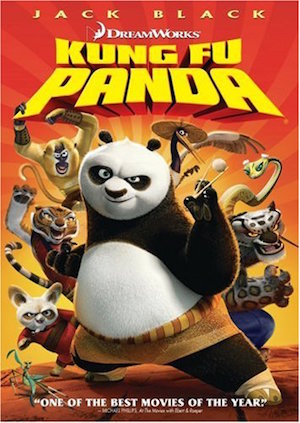 Kung Fu Panda
Themes to discuss: What makes a hero, how everyone is unique, that all families look different, questioning what kind of fighting is "cool" and why the characters in the film do it, which character would you like to be and why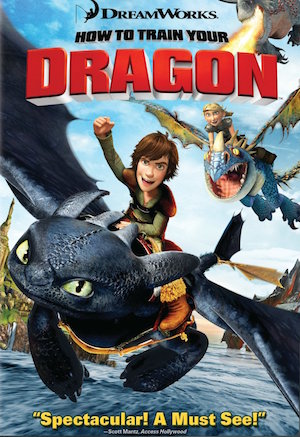 How to Train Your Dragon
Themes to discuss: We all have a different path and do not have to be the same, thinking about if fighting makes things better, judging something before you know the truth (the dragons), taking the peaceful route and why it matters, the importance of working as a team
What other movies has your family enjoyed lately?  Are there any other movies you know that share important themes for kids to think about?
This is not a sponsored post but I am proud to be a member of the Australia/New Zealand Netflix Stream Team.  To read more about advertisement on my website, visit this page.