We all want our children to communicate respectfully.  But what exactly does that mean and how can we explain it to them?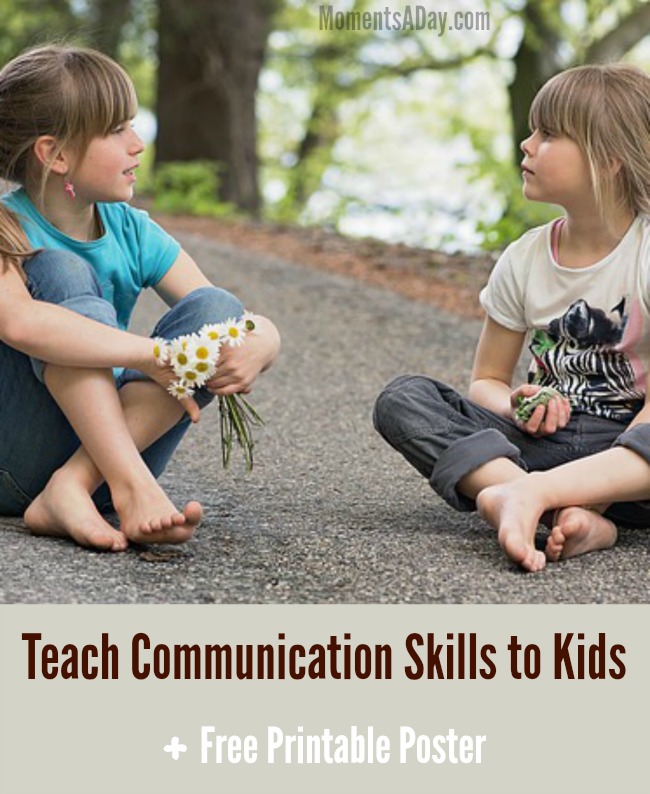 Communication is made up not only of words and their meaning but facial expression, body language, and the influence on the listener.
Thanks to Vecteezy, a comprehensive online collection of graphics, I have a free printable to share with you today featuring what it takes for respectful communication.
This printable breaks communication down into six specific skills, outlined below.
Communication Skills for Kids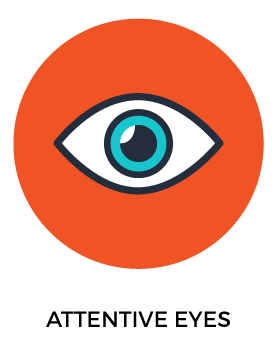 Attentive Eyes
When we look at a person as they are speaking, we show them that we are giving them our attention.  By looking at someone, we are reminded to concentrate on what they are saying and we can understand more by noticing their facial expressions and body language.
Respectful Voice
Think about different tones and volumes of your voice when speaking, and what the varations convey to the listener.  What does it mean to use a respectful voice?  Experiment with your words and vocal tones to find out.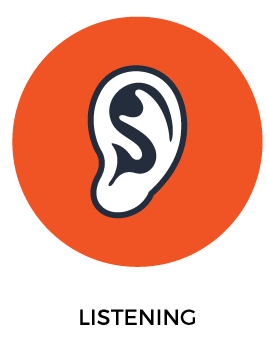 Listening
It is simple to hear what people are saying but true listening takes effort.  Instead of thinking about how you are feeling in the moment or what you want to say next, listening means putting your own thoughts aside and trying to deeply understand what someone is saying to you.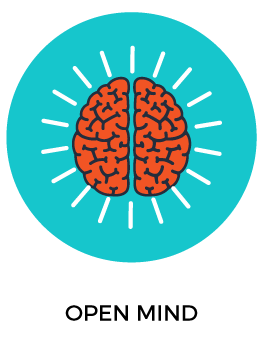 Open Mind
At times we can enter into communication thinking we already know the whole story.  Often when we have an open mind and listen to others, however, we find out there is much more that we did not know beforehand.  Having an open mind is an important part of respectful communication.
Kind Heart
We all make mistakes and we are all on a different path in life.  Even if you do not agree with someone's words or actions, you can be kind to them.  You can express your opinion and be truthful without being mean spirited or rude.  A kind heart is needed to do this.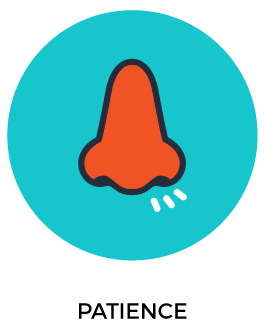 Patience
Breathing in and out can remind you to take a moment to remember the important quality of patience when you are communicating.  It takes time to listen and understand and share.  Patience is a gift to others as well as ourselves.  When we are patient, we allow others and ourselves the time it takes to express what we are thinking.
You can print out the icons created by Vecteezy for the communication skills listed above by clicking on the images below.
Black and white PDF: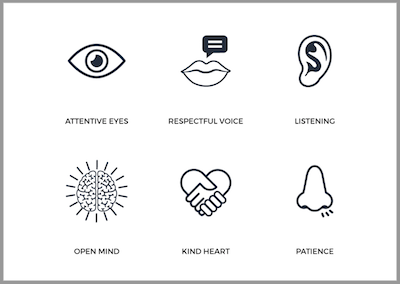 Coloured PDF: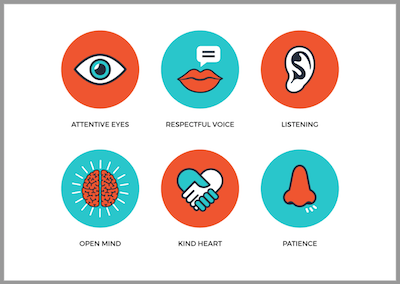 This printable can be cut out into flashcards to use as discussion prompts or the whole page can be posted up on a wall – at home or in the classroom.
What is the most important part of respectful communication to you?  How would you expain it to your children?
You may also enjoy…