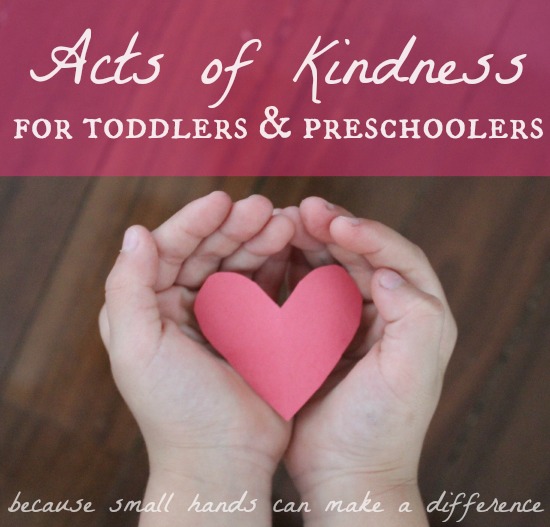 "If there is any kindness I can show, or any good thing I can do to any fellow being, let me do it now, and not deter or neglect it, as I shall not pass this way again." -William Penn
As this year comes to an end and another new year is about to begin, I have been reflecting a lot about how our family serves others.  Sure we've done things like inviting students over for dinner, giving people rides, helping with a friend's move, and so on… the opportunities that present themselves to you without much planning ahead.
But, to be honest, over the past few months we have been so snowed under with various commitments, shift work, and several emotional roller coasters due to personal situations that we have not been serving as much as I would like.  I think the main reason for this is that serving just hasn't been part of our regular routine… more like a "do it when it comes up" or "do it when we remember" type of activity.
I decided to change this by creating a new family goal, which is to offer at least one intentional act of kindness each week from now on.  To keep ourselves on track and to make a record of our journey, I created a family scrapbook for the acts of kindness.  You can get your own copy here.
I dearly hope my children will grow up challenging themselves to find ways to be kind to others.  Ater all, kindness not only makes others happy but it gives us purpose and joy ourselves.
In this post I will share a story from one of our acts of kindness.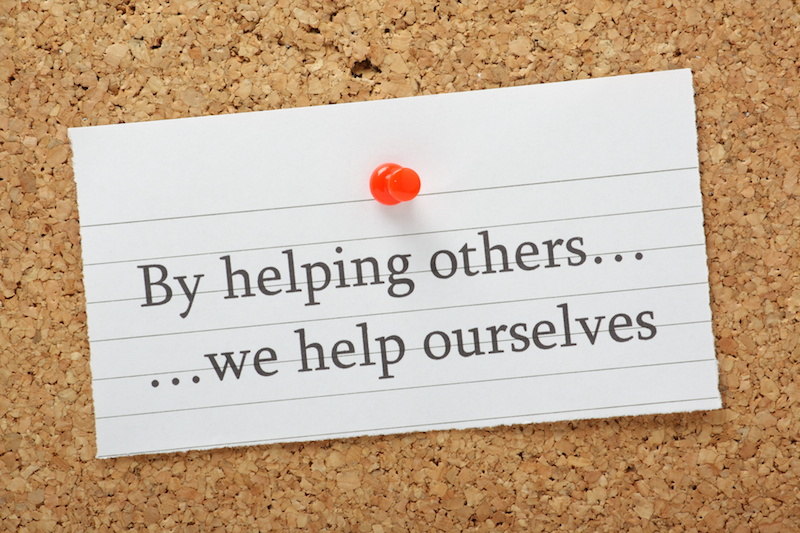 One day my husband informed me that a fellow colleague's baby was in the hospital.  This family had been in and out of hospitals a lot over the past few months, and we wondered what we could do.
We could not help with the illness, no matter how much we wanted to.  And it was not practical to babysit the other children in the family, since we did not know them well enough.  But we could take over a meal.
At first I silently wondered if they would even want a meal from us.  We did not know them that well.  What if they had allergies?  Or what if they felt self-conscious and did not want people to feel "sorry" for them?
I realized these were my own fears, and not very realistic.  Wouldn't I appreciate a meal when I was amidst a challenge, even if it was from someone I did not know well?
So we packed up the kids and took a family trip to the grocery store.  In the car we talked with the kids about the baby who was in the hospital (who they had met once before) and how we were going to pick out some dinner for his family since they are all going through a hard time.  They happily chatted about what foods they thought we should buy…
First we picked out a lasagna with garlic bread and salad.  Then the boys picked out some strawberries and blueberries, and they really wanted to get the kids some jellybeans as well.  Luckily we found tiny packages of jellybeans, and I slipped in a box of chocolates for the grown-ups as well.
When we dropped off the food, we went in to see a perfectly normal family.  The house wasn't a disaster.  They admitted they were very low on sleep but if we did not know what they were going through, we probably wouldn't think twice.  It just proved to me yet again that you never know what people are going through by just looking at them. (Note to self: Remember this when talking to any parent at the playground.)
We chatted for a few minutes, the kids played, and then we left.
To my two and five year old, this was a perfectly normal family outing.  They had no self-consciousness wondering what the other family thought of them.  They simply knew that taking food to someone who was in need was a kind thing to do.  If we keep doing things like this, I can see how our boys will get into the habit of making kindness a habit for life.  It will just be a regular thing to do on the weekend.
On the car ride home I thought about if I were in that situation.  I reflected on how it is hard is to get dinner on the table with healthy kids… what if one of my children was very ill and I was not only busy caring for him but was also sick with worry, and on top of that exhaustion.  I was so thankful that my husband had brought up this opportunity to help someone else in their time of need, even if what we did was very small.
I wondered how many opportunities I had missed – because I was "busy" – to help other friends or acquaintances in similar situations.
I realized in that moment just how empathy starts.  It starts with kindness.  It starts with conversation.  It starts with noticing others around you and taking the time to stop…. and help.

I believe that children can learn a lot from stories, from activities, from playing with peers and spending time with family, but I never want to underestimate the power of stepping out of your comfort zone and doing something for someone else.  Our children, though we may not always realize it, are learning to serve others (or not serve others) through watching our example.  If we leave serving until they are older, we will lose out on so many opportunities during these precious formative years to make a difference together.  Children may be small, but they can participate and understand, and can do so much more than we often give them credit for.
And if there is one thing I would like my kids to learn, it is to be kind.
There are so many "acts of kindness" that are appropriate and fun to do with toddlers and preschoolers, and I am excited about doing more this year.  I want to make more time for kindness and empower my kids with opportunities to practice it.  Will you join me?
This post is part of the series "Acts of Kindness for Toddlers and Preschoolers."
You can read about four other acts of kindness here:

Letter for the Postman from Learn with Play at Home
Kindness Elves from Imagination Tree
Burying Treasure from Pennies of Time
Making Bread for Someone Special from Teaching 2 and 3 Year Olds
If you are interested in finding even more ideas, you may enjoy my list of 52 acts of kindness for young families.