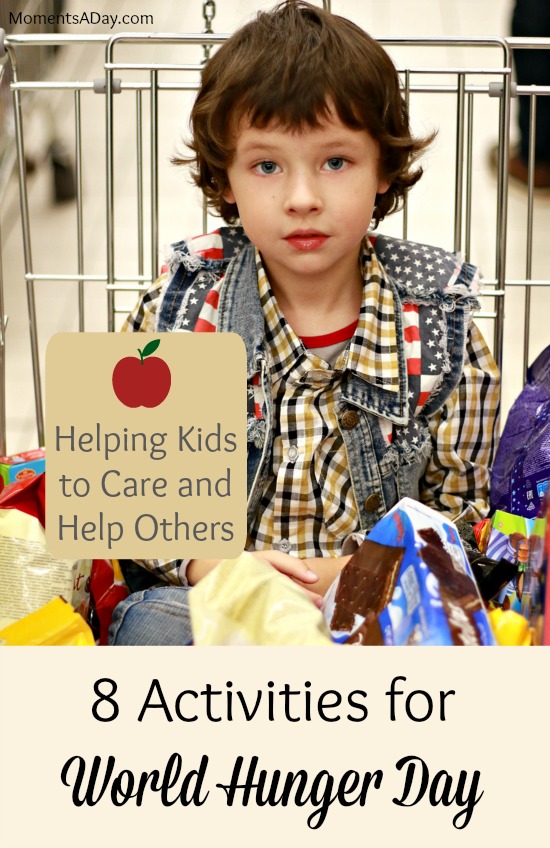 World Hunger Day raises awareness of chronic hunger and about celebrates the achievements of millions of people who are already taking actions to end their own hunger.  Did you know that every 10 seconds, a child dies from hunger? Poor nutrition causes nearly half of deaths in children under five – 3.1 million children each year. Sixty-six million primary school-age children attend classes hungry across the developing world, with 23 million in Africa alone. Nearly 98% of worldwide hunger exists in underdeveloped countries, with almost 1 in every 15 children in developing countries dying before the age of 5, most of them from hunger-related causes.
Here are 8 simple ways to help your children learn about these important issues and get involved in supporting World Hunger Day efforts.
Activities for World Hunger Day
Teach your kids a bit about the issue of hunger using this list of 5 simple activities, including taking a trip to the grocery store to tally up food costs, eating a simple meal to learn about the feeling of hunger, cooking some food for other people, making a monetary donation in lieu of going out to eat, and making a collage of magazine foods to inspire gratitude.
Be inspired by this family who organised a Gratitude Garage Sale and donated proceeds to the local food pantry.
Hold a movie "collection" night with friends or neighbours, and ask them to each bring a non-perishable food item before you watch a movie together.  Then take the collection to your local homeless shelter or food pantry.
Give 10 meals to those in need by ordering a cuddle+kind doll, and double your impact if you order before Monday May 28 11:59 EST.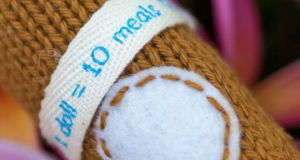 cuddle + kind is celebrating World Hunger Day by offering a "Double Your Impact" weekend from Friday May 25 – Monday May 28 where 1 Doll = 20 meals (instead of the usual 10 meals). cuddle+kind believes that by giving children the nutrition they need to thrive and reach their potential, will make a positive impact on the world and for generations to come. Since cuddle + kind began, they've donated over 4 MILLION meals! My daughter absolutely adores her cuddle + kind dolls and I love giving them as gifts to friends, as well. Not only are they great toys but they are a reminder about the importance of helping those who are less fortunate.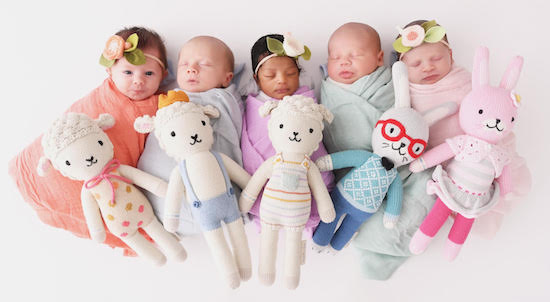 What is your family or classroom doing to learn about World Hunger Day?  Share your ideas in the comments below.
You may also enjoy…
Our family was sent a cuddle + kind doll for review purposes.  All opinions are my own.  To read more about sponsorship on my website, visit this page.