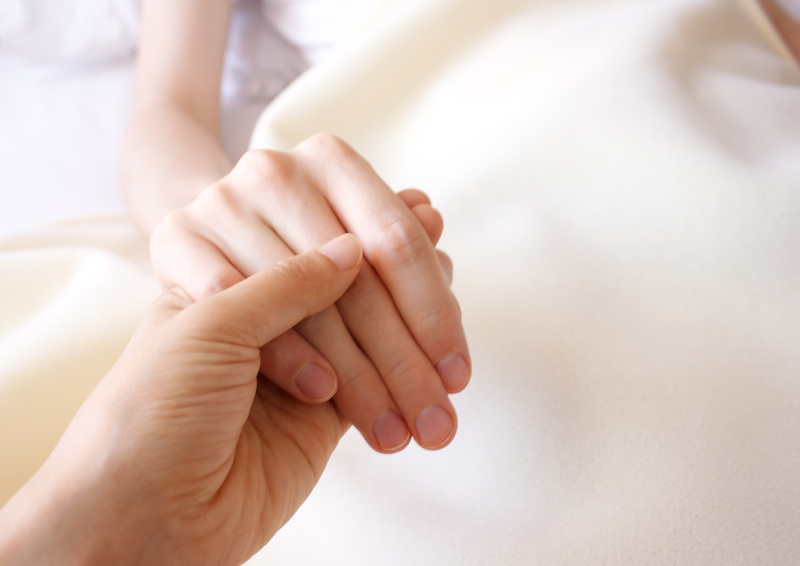 Whether it is "just a cold" or something more serious, feeling unwell can be quite disheartening.  Taking the time to recognize what the people around us are going through and finding a way to show compassion to them is not only nice, but our example will teach our children about empathy as well as how to care for others.
What if we all showed each other a little more kindness when we feel unwell?  Wouldn't that make our situation a bit more pleasant to manage, even if the sickness did not go away any sooner?
Here is a simple list of ways to show kindness to those who are feeling unwell.
Make a card.
Who doesn't love a sweet message?  It's great for kids and adults, alike – and easy to do.  A card can be made with a sheet of white computer paper folded in half.  Tell them something you love about them.  Write a little poem.  Have the kids draw a picture.  Decorate with stickers.   Drop off in person or send via snail mail.  Or google "ecard" and do it all online.
Take over some food.
If you live nearby, bring over some food – either for the sick person or their family.  If you aren't sure what they do and don't have, you can always take over food that can be frozen or packaged snack foods.  If you live far away, you can use an online service to have some groceries delivered, or order takeouts to be delivered as a nice surprise an hour before dinner time.
Send a funny photo.
This can be done by simply snapping a photo and sending it in an email, along with a message such as "I hope this brightens your day!"  You can include a joke or two if you want, as well.  You can also use an online program to create a collage or decorate your photo.  I personally love PicMonkey – it's easy to use and there are so many fun options.
Help out with some jobs.
Whether it's vacuuming or picking the kids up from school, just helping with one thing on the "list of things to do" can be very much appreciated.  If you live far away, getting a 2-hour clean or some yard work done by a professional service is usually a great help.
Be there.
Staying at home and missing out on regular everyday events can be disheartening for children and grown-ups alike.  Bringing over a movie or just going over for a chat can be a welcome break to the monotony of lying in bed.  A child might enjoy some quiet time toys such as puzzles or sticker books.  Whether it's thirty minutes or two hours, just showing your support by taking time out of your day to visit can really lift someone's spirits.
What is your favorite way to brighten the day of someone feeling unwell?
This post was sponsored by Kids Business Communications which hosts the Bloggers BBQTM and Bloggers BrunchTM series of events where bloggers and brands meet and mingle. These events also raise awareness and funds for different charities.  For more information visit: www.kidsbusiness.com.au
The most recent event, which I attended last weekend, supported TLC for kids™.  TLC for kids™ is Australia's fastest and most inclusive provider of immediate distraction and urgent relief for all children in hospitals, and their families, nation-wide.  Support is provided to over 400 hospitals, and in more than 650,000 medical examinations and procedures annually. They are a small charity, with a BIG footprint.
Hospital and clinical professionals either use one of TLC's existing services within hospital departments and wards across the country, or they refer children and families in need of assistance – especially those who have fallen through the gaps of the current healthcare network, or are in need of additional support, relating to any health-related issue or concern.
TLC's services work to minimize emotional, logistical or financial distress of any medical situation, for children and their families, without having to wait.  For more information about the charity or services, please see the following link: www.tlcforkids.org.au