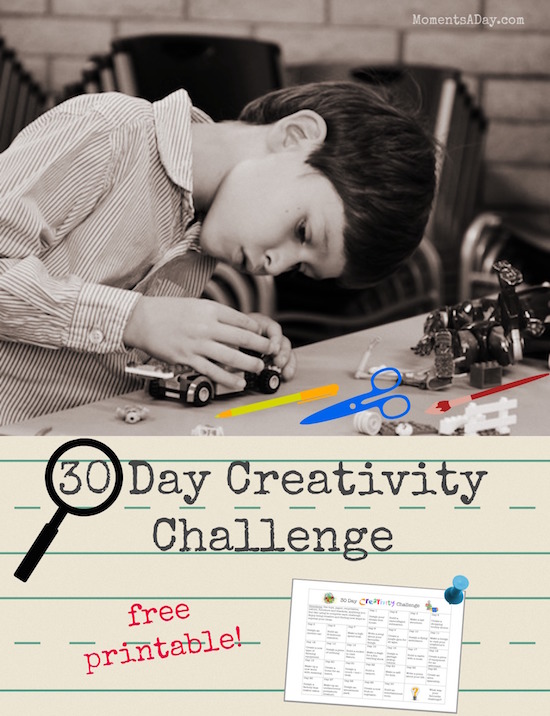 Creativity is an important skill for every person to learn and practice.  Many people assume that being creative means doing hands-on crafts or having artistic talent.  Although this is part of what it means to practice creativity, there are many other ways to embody this virtue as well.
In fact, whether you believe it or not, you are probably practicing creativity every day.  Just ask yourself…
Do you have to re-explain complicated concepts to your child in a way they can understand?
Do you have to rearrange the furniture to make room for guests?
Do you have to figure out what to make for dinner when the cupboards are bare?
Do you have to problem solve when schedules get busy or relationships get rocky?
All of these tasks require you to practice creativity!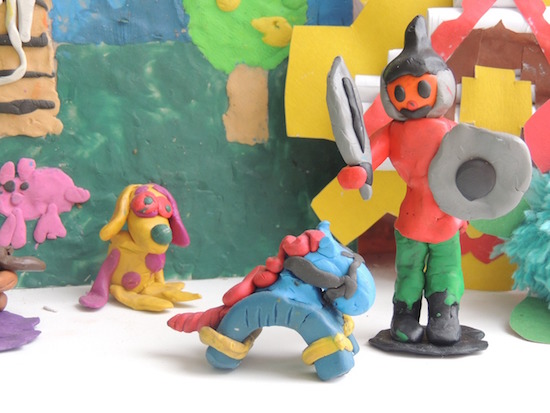 Children are learning about and practicing being creative every day, too.  During play and exploration, they are finding new ways to do things and figuring out how the world works.
Creativity is quite a useful part of any human's skillset because it allows us to:
See ourselves as capable of solving problems
View our challenges as just another stepping stone
Recognise difficulties as opportunities to make things better
30 Day Creativity Challenge for Kids
Looking for a way to inspire creativity and hands-on exploration at home?  Here is a 30 day creativity challenge to print out and get started today (or at the beginning of the next month with 30 days, if you think that will be easier to follow!).
Some examples of the challenges include:
Design an electric car
Create a new type of farming equipment
Make a cafe for kids
Build a castle with a moat
Make up an undiscovered prehistoric creature
The challenges are meant to inspire your child to think about each scenario creatively and come up with new ideas to build, make, and create something.
Depending on the age and temperament of your child, they may get down to business and make something super fast without a whole lot of forethought.  Or they may ponder the challenge for a while, considering different ways to go about it, and then adjust and add things as they go along.  Take notice of your child's creativity style and appreciate their own unique process.
Feel free to make the challenges an individual or a family project.  It is not meant to be seen as "extra work" but as an opportunity to stretch and develop those creativity muscles.  After all, the more we practice something, the better we get.
Each of the 30 prompts can be explored through any medium you wish.  Some ideas to get started with are:
Lego
Building blocks
Playdough
Clay
Paper
Recyclables
Nature
Furniture/blankets
Be as creative as you like!  Remember, it is a challenge not a competition.  Have fun!
Simply CLICK HERE or the picture below to download the PDF.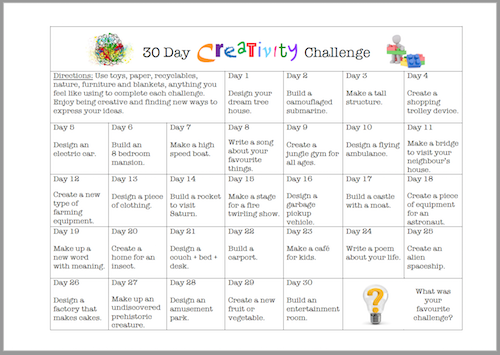 Reflection questions for parents:
How do you practice creativity on a daily or weekly basis?  
How are you encouraging your children to develop this character trait?
You may also enjoy…