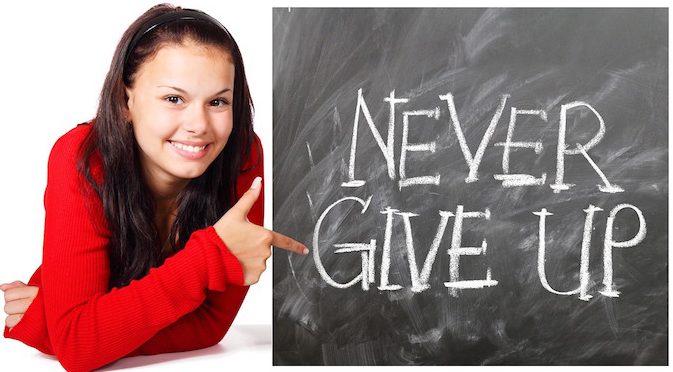 This is a guest post by Ron Stefanski, founder of JobsForTeensHQ.com
A strong work ethic is one of the keys to a leading a successful adult life, and not just in the workplace! A well developed and healthy work ethic is a skill best learned in childhood and will serve a person throughout their entire adult life, both on and off the job.
Instilling a sense of a strong work ethic in your child doesn't have to be difficult, it doesn't have to be tiresome, and it can absolutely be fun!
While developing a strong and healthy work ethic is an ongoing process, there are plenty of things you can do with children, even very small children, to help them grow into adults with a keen sense of responsibility and willingness to "get the job done."
#1 Regular Chores
Chores are often the first "jobs" our children experience in their lives.  Whether it's loading the dishwasher or mowing the lawn, children of all ages (even very young children) are capable of doing chores. Even children as young as three can carry their plate from the dinner table to the sink, wipe up small spills off the floor, and put things in the hamper.
#2 Helping Around The House
Helping around the house is different from doing "chores". Chores are assigned to each family member depending on their age and ability, while "helping out" is something that should be expected of everyone. If you're dusting, hand your child a rag and ask them to help out! Set the groundwork for the expectation that every member of the family is responsible, at least in part, for the successful running of the household. Asking children to help out without the expectation of a reward is a great way to instill a sense of pride and work ethic in them.
#3 School Work
Homework is your child's first "job". Encouraging them to take pride in their work (not just getting good grades) is a great way to instill a strong work ethic in them. While schoolwork isn't always fun, you should frame it as an opportunity to "do a good job" and "learn" rather than treating it as yet another job to be finished as soon as possible.
#4 Helping Those In Need
Encourage your children to help out those in need without the expectation of receiving something in return. Whether it be a friend, an elderly neighbor, the local homeless population, or even an animal, encouraging empathy and consideration for others is another way to instill a sense of work ethic and pride in our children.
#5 Volunteer Work
If no opportunities to be organically helpful present themselves, you can seek our volunteer work for your child. You can tailor the type of volunteer work to their interests. If they love animals, a few hours on a Saturday at the animal shelter could be perfect.
#6 Part-time Work
For children that are old enough, a part-time job can be an excellent way to instill a healthy work ethic. Jobs outside the home differ from chores and schoolwork in that it's often the first time that children are answerable to a boss (other than mom or dad!).  There are plenty of jobs that are suitable for children, even young teens, and you can try to match up a part-time job with your child's interests.
#7 Summer Jobs
If you are uncomfortable with your child holding a part-time job during the school year, a summer job may be a great alternative. Not only will it keep your child from being bored once the novelty of summer vacation wears off, but it's a great way to make a little extra money and learn valuable lessons in responsibility.
#8 Plenty of Encouragement
Praising your child for a job well done is one of the less concrete, but still very important, things you can do to instill a healthy sense of work ethic. Telling them that they've done a good job is effective, but you don't need to lie. If a child doesn't successfully complete a chore but you can tell that they tried, you should encourage them for their effort and offer gentle suggestions on how to improve.
#9 Delayed Gratification
Delaying gratification, whether it be in the form of an allowance at the end of the week or a reward for a job well done, is a good way to help instill work ethic in children. Immediate gratification feels nice in the moment, but developing the capacity to wait for praise and/or a reward is good practice for adulthood.
#10 Teaching by Example
One of the best things you can do to instill a healthy sense of work ethic in your children is leading by example! Kids are remarkably observant and will look to you as a model.
What are you doing to help your children devleop a strong work ethic? Share your ideas in the comment section below.
About the Author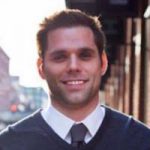 Ron Stefanski is the founder of JobsForTeensHQ.com and has a passion for helping teenagers find jobs. He created the website because he feels that teenagers need to focus on their professional passions much earlier in life and aims to teach them how they can do that. When he's not working on his website, Ron is a college professor and loves to travel the world.
You may also enjoy…