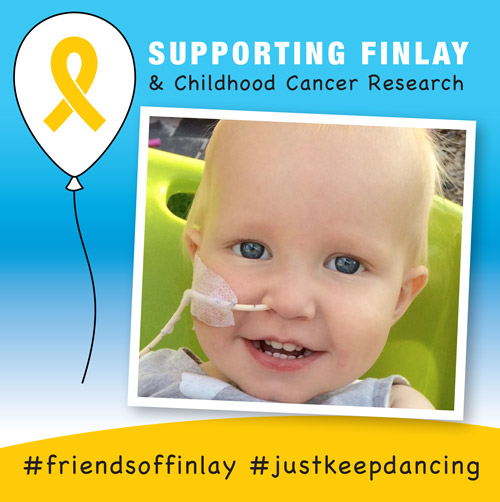 "Your child has cancer."  Can you imagine?
In February 2015, my friend Katey received the news that her 18 month old boy Finlay had stage 4 hepatoblastoma.
Childhood Cancer Facts: (thanks to The Kids' Cancer Project)
-4 Families hear the words "Your child has cancer" every day
-#1 Killer of Australian Kids from disease
-The causes of Childhood Cancer are unknown – there is no prevention
-98% of Childhood Cancer survivors will develop chronic medical conditions as a result of their treatments
-3 Kids die from cancer every week, between 150 and 160 every year
-Childhood Cancer is NOT the same as Adult Cancer
-1,000 Kids aged 0 – 24 will be diagnosed with Childhood Cancer every year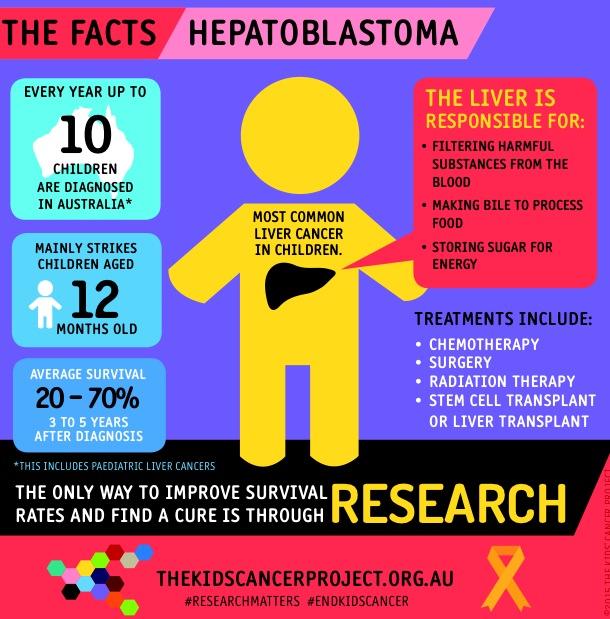 Finlay and his family have been on such a heart wrenching journey the past few months, but they have been so brave throughout it all.  Today Finlay had an 8-hour surgery at the Westmead Children's Hospital in Sydney, and I'm soooo happy to share the good results.
As I have followed Finlay's journey via his Facebook page, I have been so touched by the kindness being poured out for him and his mother, father, and siblings.  I thought I would share some of the wonderful ways people have supported this beautiful family, in case others are looking for ideas to help someone else they know facing a similar situation:
1. Send cards and messages filled with support and love.
2. Drop off meals and/or create a meal roster for the family.
3. Offer your services, such as photography, cleaning, and babysitting for older siblings.
4. Give thoughtful gifts and care packages.  Sheila from Pennies of Time has some great ideas about creating Chemo Kits for Kids.
5. Donate towards the enormous expenses that the family will no doubt face – you can even set a personal fundraising goal and be creative about how to achieve it.
6. Get the local school involved in raising awareness and funds.
7. Ask local businesses to get involved, too.
8. Find ways to make traveling for treatment and accommodation during recovery time more comfortable.
9.  Send your prayers, positive vibes, and well wishes.  It may not seem like much, but it makes a difference.
10. And last, but not least, raise awareness.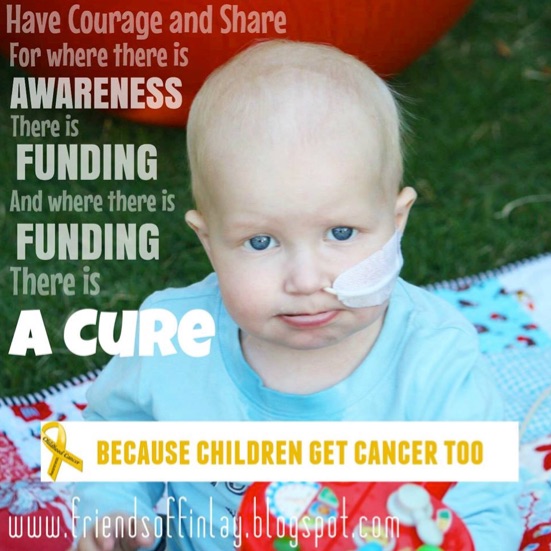 Inspired by the #justkeepdancing project started by Ellen Degeneres, some friends of Katey have decided to do what we can to raise awareness about childhood cancer by posting dancing videos dedicated to her brave little boy.  Here's my sweet little girl having a dance party in Finlay's honour:
Visit my friends' blogs to see their dancing as well:
How can you help Finlay?
You can donate to the Finlay's family's GoFundMe page. Let's help them have one less thing to worry about while their little boy is ill.
You can donate to Childhood Cancer Research via The Kid's Cancer Project, to give Finlay and other children who are diagnosed with cancer a better chance of winning the battle.
You can share your own photograph or movie using the #justkeepdancing and #friendsoffinlay hashtag to increase awareness of childhood cancer and the need for further funding for life-saving research
You can follow Finlay's story on his facebook page Friends of Finlay and share Finlay's story. It is his family's wish that more people know about what he is facing so that awareness can be increased, funding can be increased and a cure for cancer can be found.
Do you know someone facing childhood cancer?