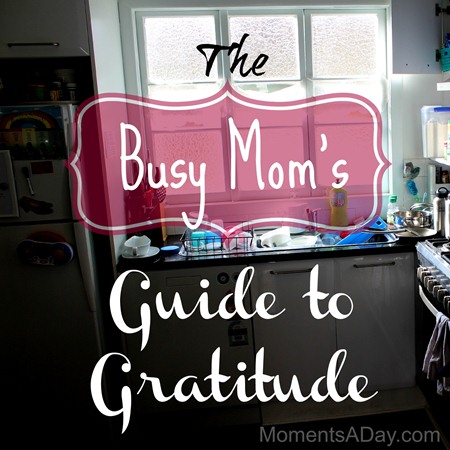 Mothering children under five is not just what you see on Facebook.  It is not only the smiles, the hugs, the proud parental moments, the family dinners, and the outings to fun (and seemingly tantrum-free) locations.
It is also all the work and sweat behind the scenes – the times that no one ever takes photos.  The tears, the exhaustion, the frustration, the rising feeling that you are losing your sanity, the sweet release of stress after a 7pm bedtime, and of course the moments of humor and thankfulness woven in between.
As a dear friend told me the other day, it's like the crazy is the norm.
Soon though, these years will all be gone and I know I will miss the moments when my boys run up with arms outstretched and huge smiles because they are just so happy to see me.  The days they fight for who gets to sit on my lap.  The times when they say, "I love your dress mommy" (when it's an oversized grey t-shirt used as a nightgown) and laugh endlessly at funny faces over pancakes that are a little on the crunchy side.
They will be older – they will need my time a little less and need their own independence a little more.  It will not be better or worse, but it will be different.  And I am sure I will miss this period in time that they, in all ways imaginable, look up to me.
To remind myself of these fleeting feelings and opportunities to be happy in the moment, I have written:
The Busy Mom's Guide to Gratitude
 Look around you and, if you feel something is missing/frustrating/not-good-enough/or grating on your nerves, find something to be grateful for.
I am grateful for two children who have the strength and creativity to build and play games each day with whatever they can find around them, who are satisfied by only having my love and undivided attention, and who amaze me with their zest for learning and doing new things.
I am grateful for a house to live in, a place to call home, and a space to spend my days free of tyranny or violence.
I am grateful for food to eat, the resources to buy nutritious foods to feed my family, and the time to eat three meals and two snacks each and every day with my beautiful, growing children.
I am grateful I have children and a husband to wash clothes for, to dry clothes for, to sort clothes for – plus friends who pass on hand-me-downs and money to buy more pieces with.
I am grateful for all the appliances that help me do my household jobs – a dishwasher, a laundry machine, a microwave… oh and running water and electricity for them all to work.
I am grateful for nature and the awe-inspiring weather we have year long.  Even if it may be very hot or very cold at times, the seasons remind us of the many cycles in life and how there is beauty and a lesson everywhere we look.
I am grateful for the opportunity to have received an education and the right to educate my children in the way I choose; to be free to follow my religion of choice; and to be allowed to express my opinions at home and in the community… all without fear of discrimination or worse.
I am grateful for the challenges that make life interesting and exciting – and the chance to be exhausted doing a job I love and cherish (and one in which I do not get penalized for struggling with – because I am my own boss).
I am grateful for the blessing of internet in today's generation because, even though the vast amount of information can be overwhelming at times, it means I can stay connected with my family who live on the other side of the planet and get instant safety and health information in the case of illness or an emergency.
I am grateful to lay down each night with my kids, safe and sound, knowing that when they (inevitably) wake up at night at least they are alive and that I can offer them loving arms when they need them.
I am grateful for one more day to wake up and try again – to try once again to live, laugh, and love the best I can.
Even though I complain and struggle at times – deep down I am very, very grateful for the incredible gifts I have been given in my life.  I am sure my circumstances will change in the years ahead, we can never know what is in store for us, but I am grateful knowing that I can strive and grow from every difficulty in my life.
I have so much to be grateful for if I only take the time to notice.
You may also enjoy reading…
What are you grateful for?  Do you have any practices for remembering to feel gratitude each day?  Please share in the comments.
If you liked this article, please share it!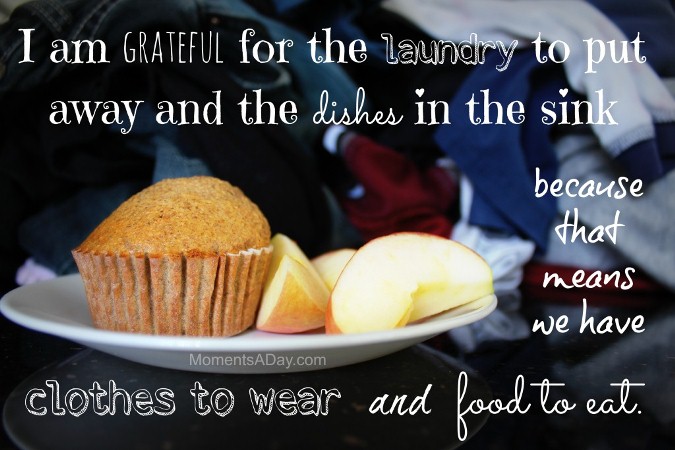 I am linking up to 52 Weeks of Grateful at Octavia and Vicky.