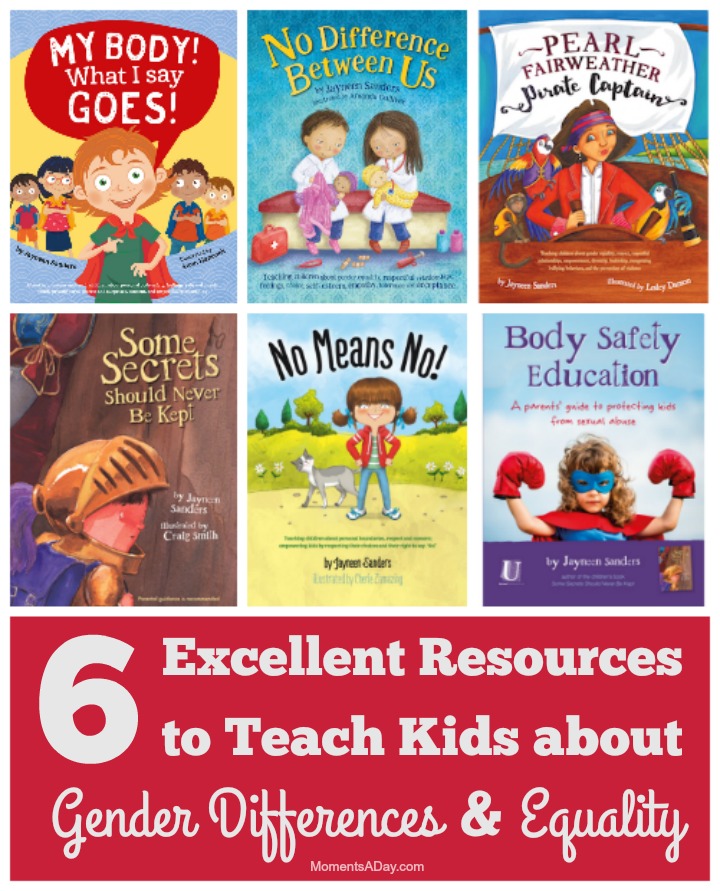 Are you the type of parent that would get their son a doll and/or give their daughter a truck?
If so, I'm guessing you gave already considered the importance of raising the next generation to respect gender differences and value equality.
As much as I have tried to nurture certain traditionally "feminine" qualities in my sons such as tolerance and compassion (and given them permission to a full expression of emotions that are often discouraged in boys yet encouraged in girls), I have also tried to allow my daugther access to what may be seen as "boyish" activities like mud stomping and block building.
However I also think that if a boy likes trucks and a girl likes dolls, that's absolutely fine too!
There is nothing wrong with dolls or trucks, pink or blue.  The harm is done when we only allow one set of choices to each gender group.  Limiting our children to gendered "preferences" is not only crushing to the individual but it is divisive to our communities.  Until both boys and girls are given a full range of opportunities and experiences, neither can meet their full potential.  It's simply impossible and damaging to force every person into gendered activities, clothing, personalities and career choices – wouldn't the world be a much better place if we didn't have these limitations?  The affect that these unnecessary barriers place on the individual as well as relationships is vast.
Parents are probably the most influential models to provide the guidance, media, toys, books and experiences that can influence how children develop and see themselves as well as the world around them.  I personally want to make sure I do everything I can to encourage my children to be their own unique selves and follow their dreams despite what society tells them is "appropriate" or "desirable" for their respective gender group.
I'm not going to get into the whole debate of Nature versus Nurture (although I could talk about it for quite a while!).  No matter which side a person might take, however, I hope that you would agree that we are all people and that undeniable fact should always comes first.  Every single person should have the right to enjoy whatever activities they choose, pursue any path of life they desire, and protect themselves against harmful stereotypes that might hinder their progress.
As parents we have the humbling and daunting role of guiding our children as they navigate the societal pressures on girls as well as boys.  I think helping out children understand equality (and by that I mean true equality, not enforcing sameness!) is critical for developing positive self-esteem, confidence and respect for others.
When we teach children to truly respect each other and value gender equality, they are less likely to commit or condone gender-based violence throughout their lives.  Wouldn't it be such a privilege to help improve society in this way?
A few weeks ago I spent the morning with Jayneen Sanders, an amazing author, teacher and advocate for children.  She has dedicated her time and talents to creating amazing resources to empower children with knowledge and tools that teach them body safety and gender equality, and I feel honoured to know her and support her work.
After chatting a while we decided to record a short video (sorry for the background noise, we were in a public space!) in case you want to see the resources in person. Here are some of the books shared in the video:
This book shares the skills children need to learn how to keep their body safe. It is a great introduction to becoming aware and being prepared to protect yourself.  How empowering for kids to learn this from a young age!
If you are looking for terms and phrases you can teach your child and use to discuss complex issues surrounding various situations such as what to do if someone touches them inappropriately or shows them something that makes them feel uncomfortable, this is the book to get.
Featuring a boy and girl twin, this book shares how people might prefer different things but there is no real difference between boys and girls.  The open-ended questions on each page encourages children to talk about their own preferences and experiences.
As Jayneen says, "Research tells us that in order to reduce gender based violence we need to make sure that we teach children equality so this is a really good book to use with very young children from 2 to 7."
We didn't cover this one in the video but Pearl Fairweather Pirate Captain is a beautifully illustrated story book that explores respectful relationships, leadership, bullying, and conflict resolution.
It presents a strong woman in a leadership role and shows young girls how to stand up in the face of opposition.  There are also discussion questions which are great conversation starters to use after reading.
Jayneen's books are wonderful tools to use to help discuss and teach gender equality and I hope you will make an effort to find them in a store or library near you.
What other resources or tips do you have to teach kids about gender differences and equality?  Feel free to share your ideas and suggestions in the comments!
Here are a few of Jayneen's other books which I have reviewed on the blog before: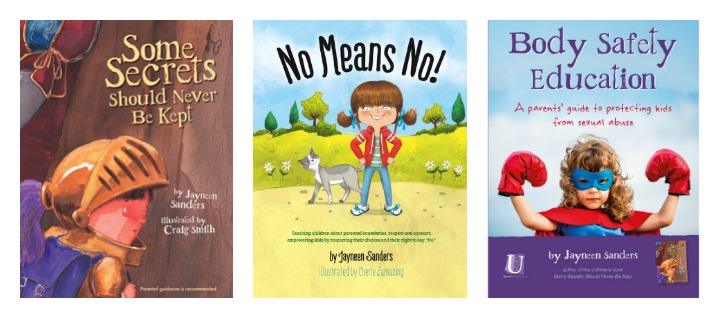 You can read more here:
Review: A Recommended Storybook to Help Protect Children Against Sexual Abuse
Review: Body Safety Education Resources
Affiliate links are included in this post.  I was sent a copy of these books but was not obligated to write a review.  All opinions are my own.  To read more about reviews on my website, visit this page.