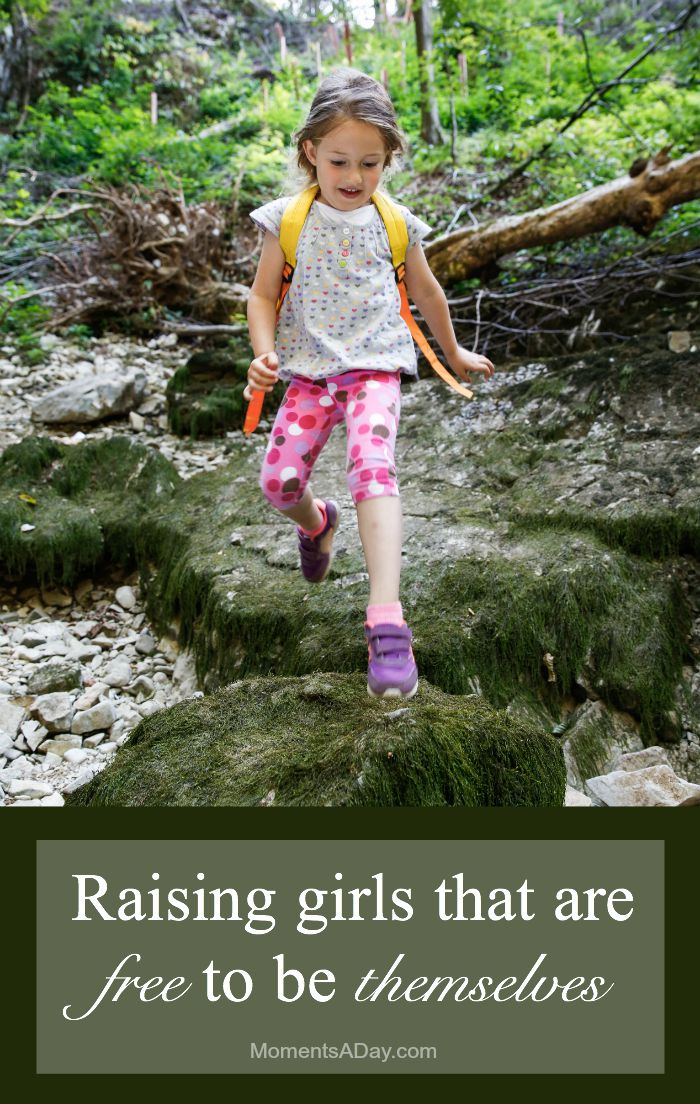 This morning during school drop off I overheard a short conversation between two parents about the younger sister of a girl in my son's school, who was probably about four years old.  She had fallen off her scooter and scraped her face, and someone was kindly inquiring about what had happened.
After explaining the event, the parent of the girl said, "She's always battered and bruised!" which was responded to with:
"She must be the boy of the family!"
Then chuckles ensued before the two parents, and the little girl, parted ways.
Now let me first say that I know we can all say things just to make conversation and that a lot of times words can escape our lips before we think of the longterm effects they might have.  I know it because it happens to me all the time.  This was a quick comment made in passing… no harm done, right?
But as I walked home holding my six month old daughter in the baby carrier, wondering about her future as a woman in today's world and considering how I wanted to encourage her to be whatever she wants to be in this life, I couldn't get those words out of my mind.
Let's just imagine for a minute.
Imagine you are a little girl overhearing a similar comment being made about you every week or two from age two to four years old, constantly comparing you to boys…
"What a tomboy!"
"Wow, she really likes boy stuff!"
"She's definitely not a girly girl."
"Yep, she's playing with the boys again.  She fits right in!"
"She just prefers the boy toys."
"She's really tough just like her brothers."
"Don't you want to play dress-up with some of the girls today?  You played with the boys yesterday!"
"All her friends are boys, it's like she's one of them."
"She's over there in the sandbox with the boys.  AGAIN."
"What?!  You don't like dolls?  I've never met a girl who didn't like dolls!"
By the time you are five years old, no wonder you might be classified as a "tomboy" or – if you hated the comments and absolutely wanted them to stop – you may shun all "boy things" and make sure you are only doing "girl things" from here on out.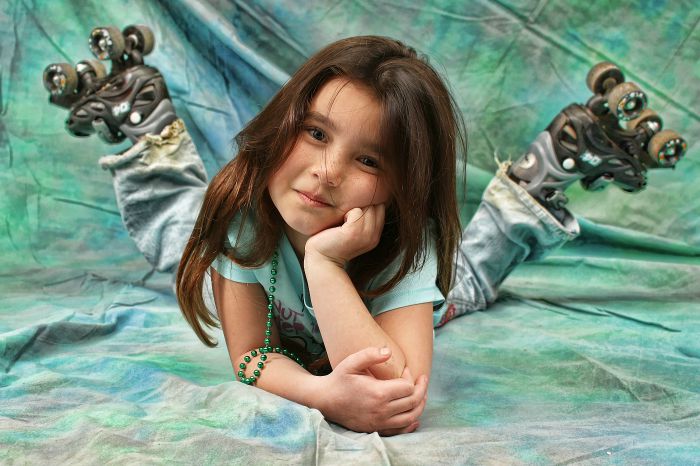 So what happens?
Doors are closed, opportunities are disregarded because you feel you have to fit into the mould society has classified as "girl."  Or you feel like you don't fit in with other girls because you like "boy stuff."
You ignore your inner compass which points you in the direction of what you truly love, and concentrate your time and energy on fitting in.
You are not free to be yourself.  You have to stick to the realm of "girl."  Or you are stuck feeling like you will never be "girl" enough.
And that is why I hope as a society we decide to STOP saying phrases like this.
Phrases that make our girls think they are "like a boy" because they like to be active, to get messy, to experiment, to ask crazy (or what some might call "inappropriate") questions, to be loud… to be themselves!
I do personally believe both nature and nurture come into play while shaping a person, but all kids are on a spectrum regardless of gender.  Why do we have to put gendered labels on personality and preference?  Why can't we just be ourselves?
If a girl likes to ride her bike and often has scrapes and bruises, so what?  She's no less of a girl.
And if she prefers to play with dolls and dress up, she's no more of a girl either.
Let's respect our girls for who they are as individuals, and not confine them to stereotypes that have no place in a society that claims equality for all.
How can we encourage our daughters to pursue life on their own terms, if we keep boxing them into a set of stereotypes that cuts out half of their choices?
It's not easy to stop saying phrases and making comparisons you've heard your whole life, but I'm going to try – for my daughter's sake and for the sake of every other child out there who has the right to be whoever they want to be, regardless of if they are a girl or a boy.  I hope you will, too.
What do you think?  Are comments that tell girls they are "acting like boys" harmful?  What are some other phrases we need to stop saying to let our girls be whoever they want to be?
You may also be interested in…
5 Ways to Nurture Compassion in Boys