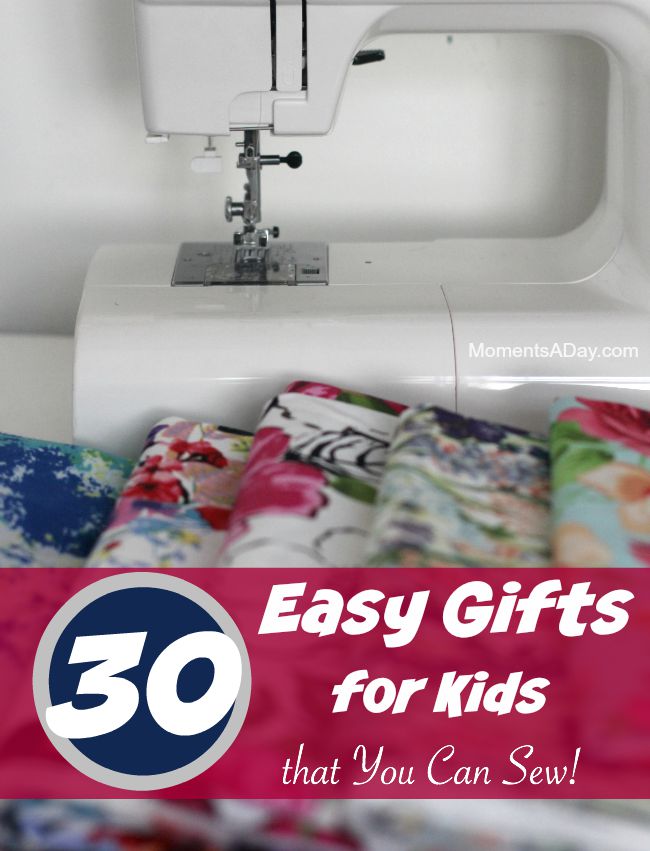 Creating a handmade gift is a wonderful way to someone how much we care for them.  Since my kids (and many we know) have most everything the need, creating something by hand also provides the opportunity to give something unique and tailored to their individual tastes and interests.
If you follow me on Instagram, you may have noticed that I've enjoyed a bit of sewing lately.  So I was very excited to receive a gorgeous goody bag from Spotlight a few weeks ago when I was in Sydney.  Spotlight is already my go-to place for all things crafty, and I just loved seeing some fabric samples from their new range.  Here are some off the patterns I received: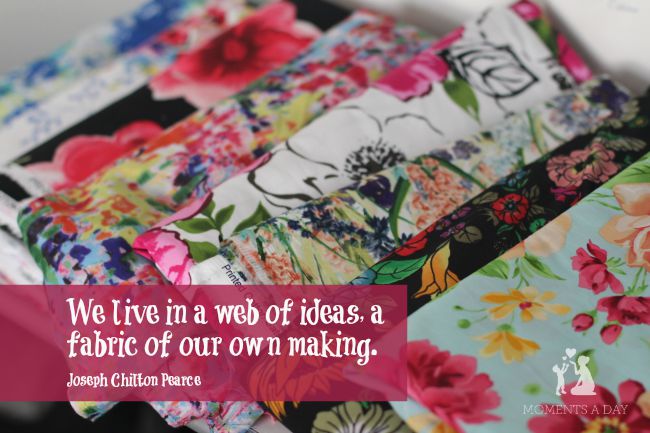 Finding time to do crafts, as I'm sure many other parents understand, is not always easy.  There's always washing to be done, dishes to be put away, appointments to go to, and emails to write.  But I get so much out of being creative that I do my best to find little spurts of time here and there.  At this season in my life, I personally find that even one or two small projects a month is something to look forward to and feel proud of.
Another benefit of crafting I have found is that my kids enjoy seeing what I make.  I hope through seeing my example of prioritising creativity that they will be inspired as adults to carry on being creative as well.
I love this quote: "We live in a web of ideas, a fabric of our own making" by Joseph Chilton Pearce.  It reminds me that life is what we make it.  How important is it to utilise our creativity and enjoy the beauty we can make each day.
Back to the fabric…
I have been meaning to make some gifts for upcoming birthdays, so I went on a search around the web to find some inspiration for what I could create.  Here is a list of my favourite finds – over 30 easy gifts for kids that you can sew:

Stuff to wear
(or if you have fleece, here's a no sew super hero cape)
Fabric Yo-Yo (clothing decor)
Sweet as Sugar Nightgown Tutorial
"How Old Are You?" Applique T-Shirt

Games
Little friends
Toy accessories
DIY Doll Bed (this one is actually no sew! but uses fabric)

To use
Cloth Napkins for the Lunchbox

Room decorations
Weren't those super cute projects?!  I hope you enjoyed clicking around to see all the crafty goodness and found some inspiration for a future project.
And if the child you need a gift for wants to sew something on their own, why not check out these posts about helping kids learn to sew themselves:
Do you know any other easy gifts for kids that you can sew?  
Thanks to Spotlight for inspiring this post!  Did you know you can also order from their online store?!  You may enjoy checking out these lovely posts featuring some more of their new range:
Knitting Gauntlets and other Crafty Ideas from Inside Out Style
Kids Room Ideas on a Budget from The Life Creative
Letter Writing Tray from Racheous
French Knitted Knotted Coasters from My Poppet