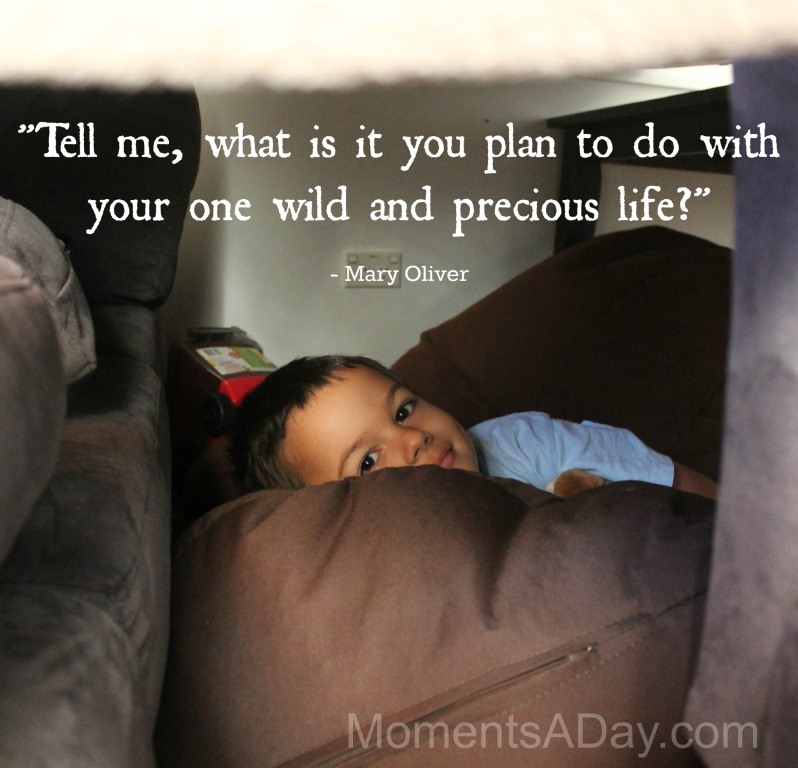 Today was one of "those days."  I could blame it on my monthly cycle, a negative comment made to me by a stranger, being nearly out of almost every food my kids will eat without complaining – and a very eventful trip to the grocery store, a nap that was missed by a very tired certain someone, or other reasons that really do not matter.
There was no *big* reason I should have felt so down… but I did.
I skyped my mom after putting on a show for the kids, but was still nervous about them overhearing me so I typed to her: "I'm tired of being a stay at home mom."  I had said it (well, wrote it).  And tears began to stream down my face as I acknowledged my own words.
Me, the mom who has been home for nearly 5 years and never thought of getting a job… me, the mom who has considered homeschooling… me, the mom who writes a blog about parenting?  Yes, I was just plain sick and tired about being a stay at home mom.
I was tired of kids jumping on me, asking for snacks, fighting with each other, playing in the huge pile of (previously sorted) laundry, and begging for ice creams.  I was sick of feeling like I could not take a shower in peace, remembering that I haven't had a full night's sleep in half a decade, or that I never had a co-worker to share some casual conversation – someone who was just right there instead of a friend I had to call or visit along with the troops (who probably had their own mama issues to deal with).
All day.  Every day.
It is not that I am not grateful for the opportunity  to take care of my family, I am.  It is not that I do not have ways to turn my "bad" days around, I do.  It is not even that I expect myself to be perfect, I don't.  I just had some big feelings and I needed to feel them.
I recently talked about my greatest lesson in motherhood being how my outer life is a reflection of my inner life.  I really believe it.  The reason everything was looking so difficult was not because today was any different than any other day, but because I was treading really murky waters on the inside.
I knew nothing I had experienced was that big of a deal… it was really just me.
My mom (thankfully) said everything I needed to hear.  She told me it was totally normal to feel this way and that I had a right to have these feelings.
She said being a mom was hard work, and that every mom deserves a break.  Often.
She said I do not have to feel guilty about wanting something for myself and I did not have to question myself for wanting a change, even if I knew one was not immediately possible.
She said nothing would make it all completely better – that being a mother would always be complicated and emotional no matter your situation, work or otherwise – but that taking baby steps to help yourself and find relief could really help in the long run.
That some days motherhood is just not easy.  Some days you had to take it moment by moment.
She reminded me of the voice deep down that has often told me…
I do not want to go through my life wishing it was something different, wondering if I should have gone down a different path, second guessing my intuition or feeling guilty for experiencing my own emotions.  I want to embrace the challenges, struggle with them, learn from them, grow from them, and move on as a stronger person… ready to accept more big feelings as they come.
Take a break when I need it, slow down when I need to.
I want to live my one wild and precious life with a full and open heart, vulnerable to my own feelings and aware of my own self talk… willing to take chances for what I believe… brave enough to make changes when I know I should… passionate enough to keep going even when the road gets rough… compassionate enough to love myself even when I am having a hard time.
Because it is my life, and no one else is going to live it except for me.  Ups and downs included.  Big feelings are just part of the journey, and I do not need to hide from them or feel guilty about them.
Allowing myself to feel them and work through the feelings I have – whatever they are – is accepting myself  for me, so I can accept everyone else around me as well.  It all comes down to love.  Loving myself, loving my children, loving everyone around me, loving my life – even the hard bits.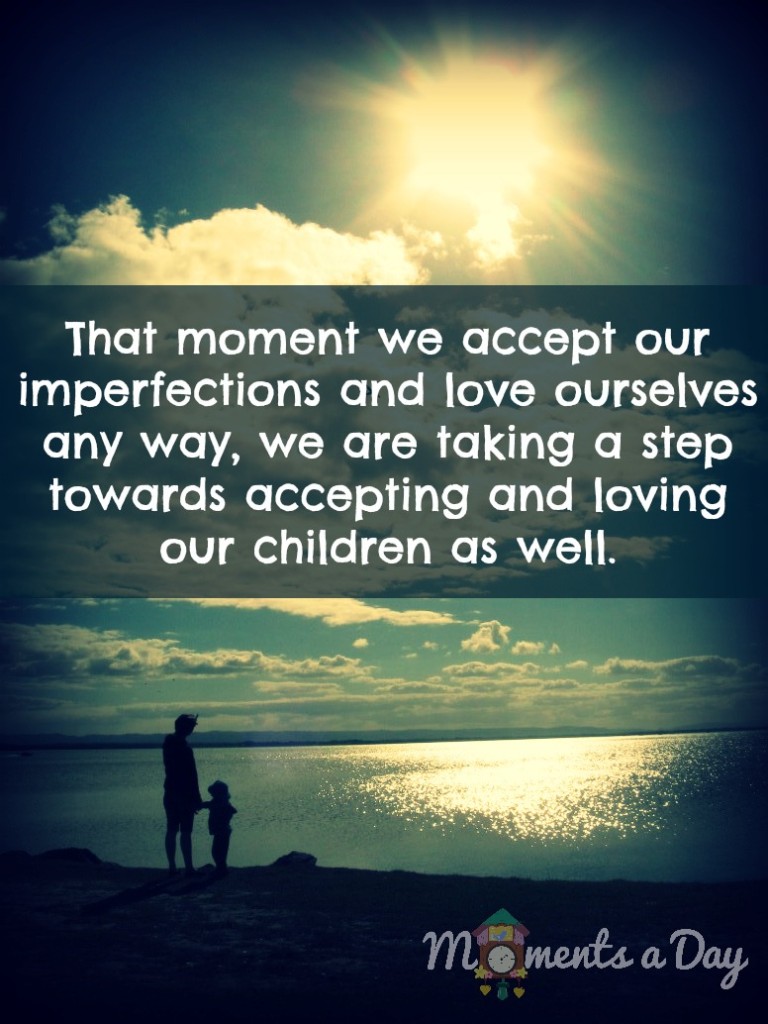 "Tell me, what is it you plan to do with your one wild and precious life?"
~ Mary Oliver
This post is part of the Growing from Motherhood series.