Who in your life would benefit from one of these motivational mousepads?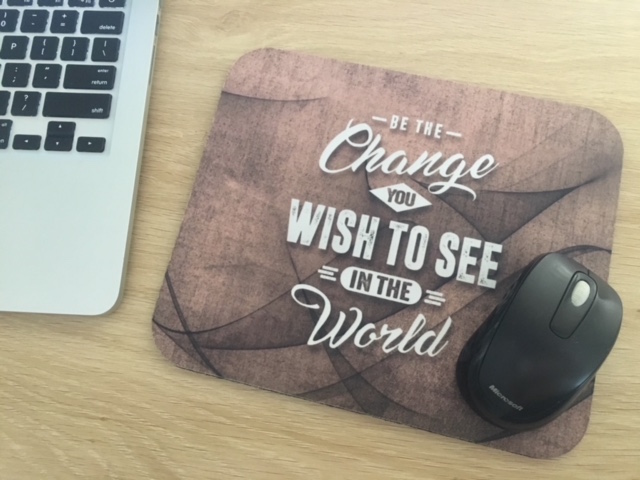 It's no secret that I'm a lover and collector of inspirational phrases so when I was renovating my office space, I took up the opportunity to search for a new mouse pad!
Here were some of my favourite finds:
Tell me and I forget… quote by Benjamin Franklin
Life is 10% what happens, 90% how you react
Be the reason someone smiles
Today will be great
Collect moments not things
Live with balance
Genius is 1% inspiration… quote by Thomas Edison
Breathe in, breathe out
Be happy + list of positive phrases
Focus on your potential… quote by Alan McGinnis
Do what you love, love what you do
Be the change you wish to see in the world (the one I chose!)
Enjoy browsing!!
You may also enjoy…
Free Inspirational 6×4 Prints for Your Home, School or Office