Hello to new friends who just popped by and a warm welcome to old friends who have been following me here a long time.  No matter how you got here, I am so glad you've found your way to MomentsADay.com.
This month I am taking a trip down memory lane as it is the 5 year anniversary of this website and, wow, what a journey it has been.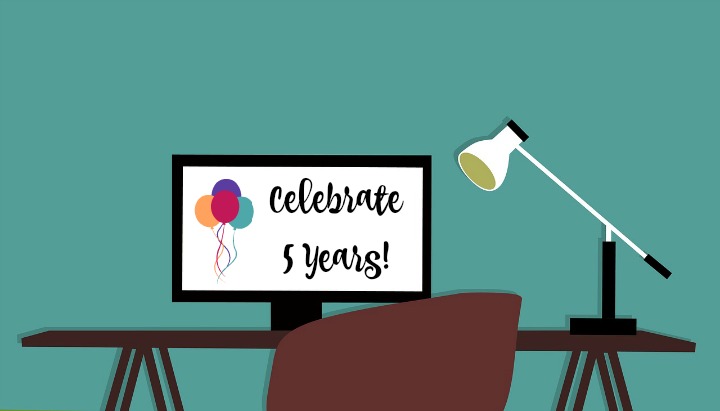 To celebrate this milestone, I have put together a new bundle of all my ebooks and workshops for nearly 40% off the regular price AND I am curently offering a $5 off coupon off of this bundle, valid only the month of May 2018.  Head over here to see the bundle and use the coupon code 5YEARS to get all 8 of these products for $24.99. That's a real bargain if I do say so myself! I hope it is useful to many teachers and parents looking for some inspiration for positive interactions and character building with their kids.
Today on the blog I'm sharing is the story of how MomentsADay.com came to be, and where I envision it going in the future.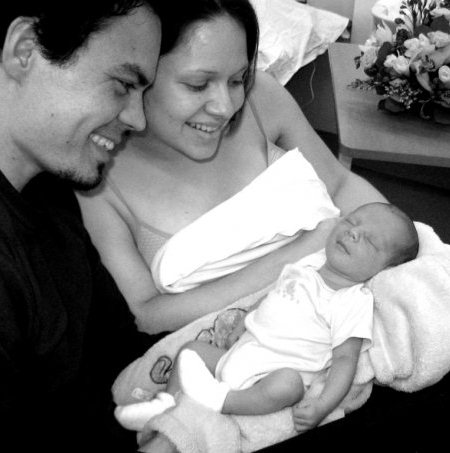 To start the story properly, I actually need to go back almost 10 years ago.
In September 2008 when I gave birth to my oldest son, my world changed forever.  I had never known love, joy, fear or guilt quite the same… nor had I ever faced such a burning desire to become a better person so I could be a good example to my child.  Motherhood challenged me and fulfilled me in ways I never knew possible.
I actually started blogging – mostly posting photos for my family who lived abroad – even before I had children.  But I got more serious with recording my journey when my first son was about a year old.  I began sharing favourite recipes for toddlers, educational activities we were doing, how I was dealing with toddler tantrums, and all the other regular mama blog topics.
Sharing my ideas was not only fun but I found it helped me keep myself accountable.  It was also an awesome way to connect with like-minded families around the world.  I eventually had another baby and continued to blog.  But I also had a niggling feeling that I wanted to do something more than just share my insights once in a while, and I also dreamed of finding a larger audience to share resources with.
So in May 2013 I started MomentsADay.com with a challenge to myself to engage in character building activities daily with my two young children who were 2 and 4 years old at the time.  I created and featured various crafts, games, and discussion topics and – to my delight – people started following along.
I also started sharing parenting inspiration for growing as a person through motherhood, ideas for acts of kindness you could do with kids, and reviews of positive resources for families such as games, books, toys and so forth that would teach about virtues, emotional regulation, etc. After a year, I had developed a steady following and published several ebooks in order to fund my time online.
During those early years writing here, I said goodbye to a sweet angel and also welcomed a precious baby girl. I found myself again in the midst of those early months and years of parenting, fighting exhaustion and overwhelm just like anyone else in that stage of life.
Through it all I have never claimed to be a parenting expert but simply tried to do my best to practice intentional parenting – creating a loving family environment imbued with purpose, where relationships and experiences are more important than things.  I strove every day to build my own character, so I could help my kids build theirs.  I developed the strong belief that modeling a positive perspective and growth mindset is a wonderful gift we can offer our kids – and ourselves.
Of course, life is not always so easy… no matter how simple things appear through a website or social media accounts.  I struggled and faced challenges just like any parent, and still do of course. On really hard days, when I'm feeling overwhelmed and/or (gasp) unappreciated, I do my best to remember that I am truly blessed to have a family… that the most beautiful rainbows only show up after a storm.  I will be the first to say I am not perfect — far from it — and though I have often discussed living your best life, I have also aimed to keep it real.  I truly believe that one of the greatest secrets to a happy life is gratitude, and part of the beauty of life is in the craziness of it all.
Once I had an established blogging platform I dipped my toes and eventually dove right into writing sponsored post, freelancing, and going to blogging events.  I grew a great deal from learning about blogging as an industry, attending conferences, taking online courses, and enjoying the various perks that bloggers receive once in a while.  For about two years I was a proud member of Nuffnang's talent group Bloggerati and had a lot of fun building a community of blogging buddies.
Altogether I have been humbled by the response to this website and I have learned so much from my work as a blogger.  It is truly awesome to see so many people interested in making character the heart of the home and I am always touched to hear the stories of how people are using my resources in their homes or schools.
In 2015 I teamed up with one of my favourite artists – Elaheh Bos of Plant Love Grow – to co-author a children's storybook called Mason's Greatest Gems which helps parents and teachers explain the concept of "virtues" to children.  I was honoured by the wonderful feedback it received.  You can check out more details (plus download the accompanying free printable activities and games) on this page.  In 2016 our family decided to travel around Australia, and during this time I began offering storybook readings to schools and libraries.
I enjoyed my face-to-face presentations in the community so much that I decided to begin to step outside my role as a blogger more often, and began to offer presentations and workshops.  It was a really invigorating experience for me to do more work with people (beyond the computer screen) and, because I enjoyed it so much, I began to arrange more opportunities to do so.
After a lot of soul-searching about how I wanted to continue my work supporting parents with tools for positive parenting and personal growth, midway through 2016 I enrolled in a Diploma of Counselling through the Australian Institute for Professional Counsellors so I would be more effective working face-to-face with other parents.  I completed my Diploma in November 2017, and received an advanced study major in Child Development and Effective Parenting as well.
I also decided to became trained as a certified parent educator and chose two research-based programs to complete: Tuning in to Kids in Melbourne (Australia) and Positive Parenting in San Diego (USA).  I completed these trainings in January 2017 and July 2017, respectively.
Using my new training and experience, I published four personal growth journals, for ages 4 to teenagers and for parents.  I also published another storybook called Garden of Virtues: A Guess-the-Virtue Book for Kids.  Read more about the book and download the accompanying printable activity pack on this page.
Midway through 2017 I was also invited to fill a new role of Parenting and Family Course Coordinator at the Wilmette Institute which is an Online Bahá'í Center of Learning based in Illinois, USA.  I have rarely talked about religion on this website because I want it to be sure it is a place everyone feels welcome and I try to offer resources that people can use no matter what background they come from.  But, in fact, I am quite religious.  I'm a member of the Bahá'í Faith and my life, as well as my work, has always been inspired by the Bahá'í Teachings.  (You can read more about them here.)  I happily accepted the role and have been really enjoying the creation plus management of a variety of online parenting courses.  You can check out our current offerings on this page.
Which takes us to the present day – May 2018 – five years after starting this amazing journey here at MomentsADay.com.  I recently started teaching Positive Discipline parenting classes in my local community, and along with my commitments to the Wilmette Institute, I still occasionally write articles (for this blog and other resources) and have a few books underway.  However due to my full-time work as a mother and the educator of my children (since we also homeschool!) I have definitely taken a step back from blogging, and spend less time on social media than I used to. I do miss being here and interacting with you all like I used to, but every season has its beauties and I am trying to enjoy this stage in my career.
My overall goal for this website has always been and will continue to be to promote the ideal for parents and children to grow together.  What a beautiful adventure it can be – realising we will never be perfect but doing our best with every new day.  I hope to inspire and encourage families with practical ideas for spending a few moments a day thinking about how they want to live life and how they can share their gifts with others.
I continue to learn about myself, my kids, life, and this all-encompassing job of "parenting" every single day. I hope my resources will assist you to engage with this process, as well. Thank you for sharing the journey with me.
So with that, I wish you well an again send gratitude for your presence in this space. If you have used my resources in any way, I would absolutely love to hear from you. Your stories and encouragement is what keeps me going, and knowing what people find the most useful also helps me decide what sort of resources to create next.
Don't forget about my special offer – if you are looking for ebooks and/or digital workshops check out my new Ultimate Digital Bundle and use the coupon code 5YEARS to get an extra $5 off.
All my best,
Chelsea