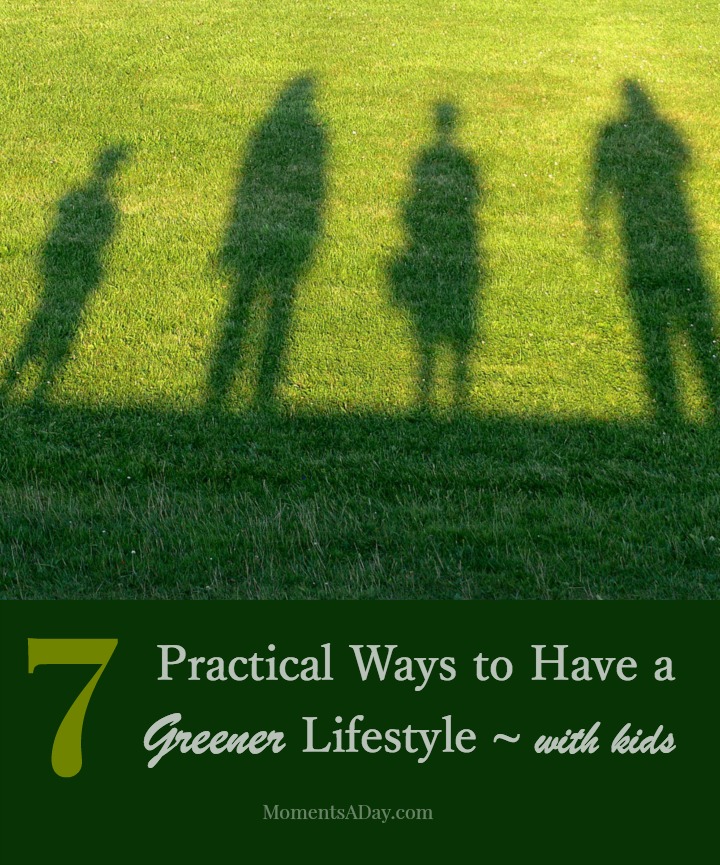 One of our family's goals in 2017 is to live a more earth-friendly lifestyle.  We want to become more mindful about our daily practices that impact the environment, and really consider if the choices we are making are good for the earth in the long term.
Create a Greener Lifestyle With Kids
Consideration for the world around us is an important quality for children to develop.  Respect for all people, creatures big and small, natural resources, and places of historical significance can be encouraged through mindful modeling, meaningful conversations and educational experiences.  The patterns learned in childhood will be carried on to adulthood so if we want the next generation to respect and appreciate what we hold dear, we need to ensure we are making choices that will teach them the appropriate habits while they are young.
Here are 7 simple ways we are working to have a greener home and lifestyle, that you might like to try too:
Make green living an everyday conversation.
Talk about it, watch documentaries together, read books and play with "green" toys which are made from earth friendly resources and made to last years.  We love our Early Recycling Sorting Game because not only does it serve multiple purposes (posting, sorting, make-believe with all the food items) but it is made to last a long time.  We buy less these days but choose much more purposefully.
Just bringing these conversations into our everyday lives means not only are we focused on the goal of living green, but our kids are too.
Reduce the family's plastic consumption.
I absolutely loved this article for 8 practical ways to use less plastic.  Just one idea that we are trying to become more consistent with is bringing our own reusable cutlery when we eat our at restaurants that give you throw-away plasticware.
Utilise the local library.
Why buy new books when you can enjoy unlimited reading access through the library?  If your town has a toy library, it may be worth looking into as well.
Buy second-hand clothing.
I have posted before about our yearly wardrobe and what it is made out of.  As you will see, we don't have that much.  I admit that second-hand clothes shopping is not my favourite thing to do… I find it takes way more time than heading to a shop that you know will have the item you need.  But it is so rewarding knowing that you are not contributing to consumerism when you put in the extra effort to buy something pre-loved.  Plus, of course, it's friendly on the budget.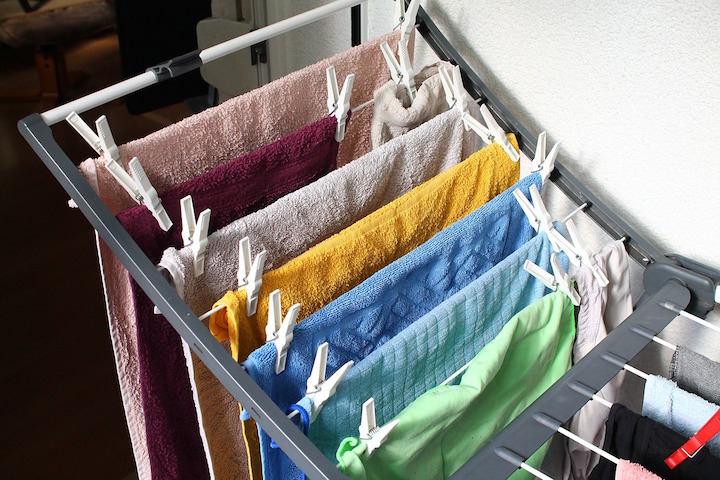 Use things until they wear out.
Another habit that doesn't come naturally to me… using things until they have actually lived their full life, instead of when I get tired of them.  Sheets and towels, for example!  Something may not look as nice as it once did, but that doesn't mean it has to be thrown out.  Imagine if we all used things for just a little longer, or took the time to repair them instead of buying another – how much waste that would save.  Yes we can pass thing on to a second-hand shop when we are finished with them, but using them ourselves for longer reduces our personal consumption.
Get creative with gifts.
For gifts we mostly try to give experiences (trip to the waterpark, membership to the museum, etc), pre-loved items (toys or books), or coupons (like "Your favourite dinner" or "A special family movie night").  If you are interested in infusing your birthdays with kindness, check out these 15 party ideas to give the "gift of giving."
Buy digital.
Download your music instead of buying more CDs.  Rent or buy movies online instead of purchasing DVDs.  There are tons of books available online these days, either to read online or consume as audiobooks.  This saves not only the environment but space in your home.
Looking for more educational resources?

Thanks to Child.com.au for sponsoring this post as well as 10 readings of my storybook Mason's Greatest Gems which I did on our trip around Australia.  If you are looking for educational resources, games and toys – check out their huge range on their website.
To check out their great selection of recycling themed toys, click here.

Sign up for my newsletter to receive activities, book suggestions, inspiration and articles about helping families connect, build character and make a difference in their communities.
Thank you to Child.com.au for sponsoring this post.  All opinions are my own.  To read more about reviews on my website, visit this page.