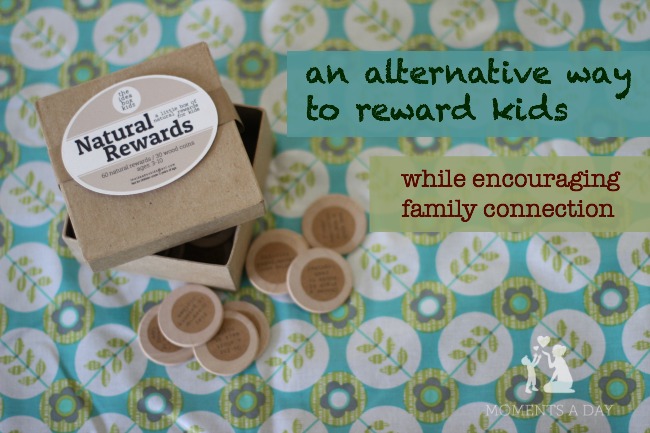 A while back I wrote about how we are trying to raise children who want to contribute to the household and make good decisions because they want to… not only because we told them to or because they want a reward.  When the kids grow up, I hope they will have learned that helping others makes them feel good inside and they desire this both inside and outside their homes.
I don't mean to say that I think my kids will not make decisions based on what will happen as a result of their behaviour.  In fact, I think a lot of life decisions are made based on natural rewards and consequences.  If we don't wear a jacket on a cool day, we get cold.  If we are polite to someone, we will continue to have a positive relationship with them.  If we leave a book outside, it may get ruined in the rain.  If we do our work efficiently, we will have more time leftover to play!  These are natural rewards/consequences.  I believe in providing my kids with positive results because they made a good decision, just prefer not to give incentives such as stickers, sweets or a weekly allowance.
So when I came across the Natural Rewards Idea Box, it seemed like a great fit for our family!  The Idea Box is made up of 30 wood coins with a reward on each side, making a total of 60 natural rewards.  The rewards range from "go on a scenic drive around your town" to "set up a drumming station with pots and pans" to "wear pyjamas all day."
I thought it was an awesome idea to give "rewards" in the form positive experiences for the family to share together.  After a week of doing morning chores (which we call family service), school, homework and all the other commitments that have arisen Monday to Friday (dentist appointments, extra assignments, swimming lessons and so forth) – by Saturday it's time to do something fun!  It's time to choose a coin from the Idea Box…. it's a reward for the whole family!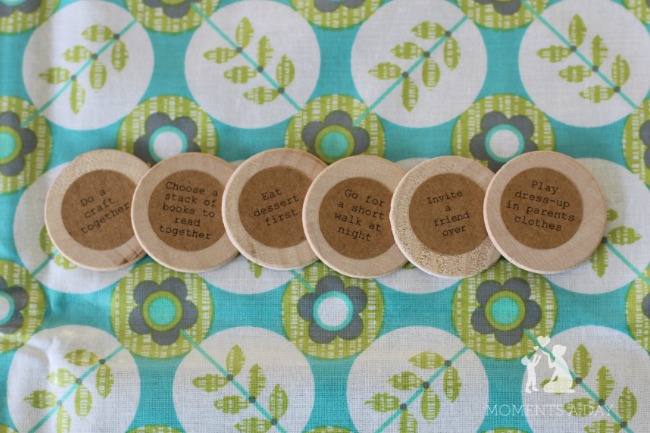 The Idea Box offers me a fun, creative way to reward the kids for their hard work and cooperation throughout the week, and it's nice for me personally to hand over the decision-making process to a random pick.  This actually makes it more exciting for all of us!  Because the coins are double sided, we let each child choose which reward they want from the coin they picked – which gives them a part in the process as well.  (Both boys get to choose a coin every Saturday.)
There is actually a large range of range of Idea Box sets including activities for quiet time, scavenger hunt, adventure, even science!  They can found at Finlee and Me – a shop which has beautiful gifts for kids (and some for mothers, as well!).  If you are looking for an easy way to incorporate creative ideas into your family life, Idea Boxes are a handy resource.
You can click here to visit the online shop to browse the lovely Finlee and Me range, and follow them on Facebook and Instagram to be notified of new products, sales, and giveaways.
Do you use "natural rewards" at home?  How do you incorporate them into your family life?
I was provided with Finlee and Me products to review for this post.  All opinions are my own.  To read more about reviews on my website, visit this page.