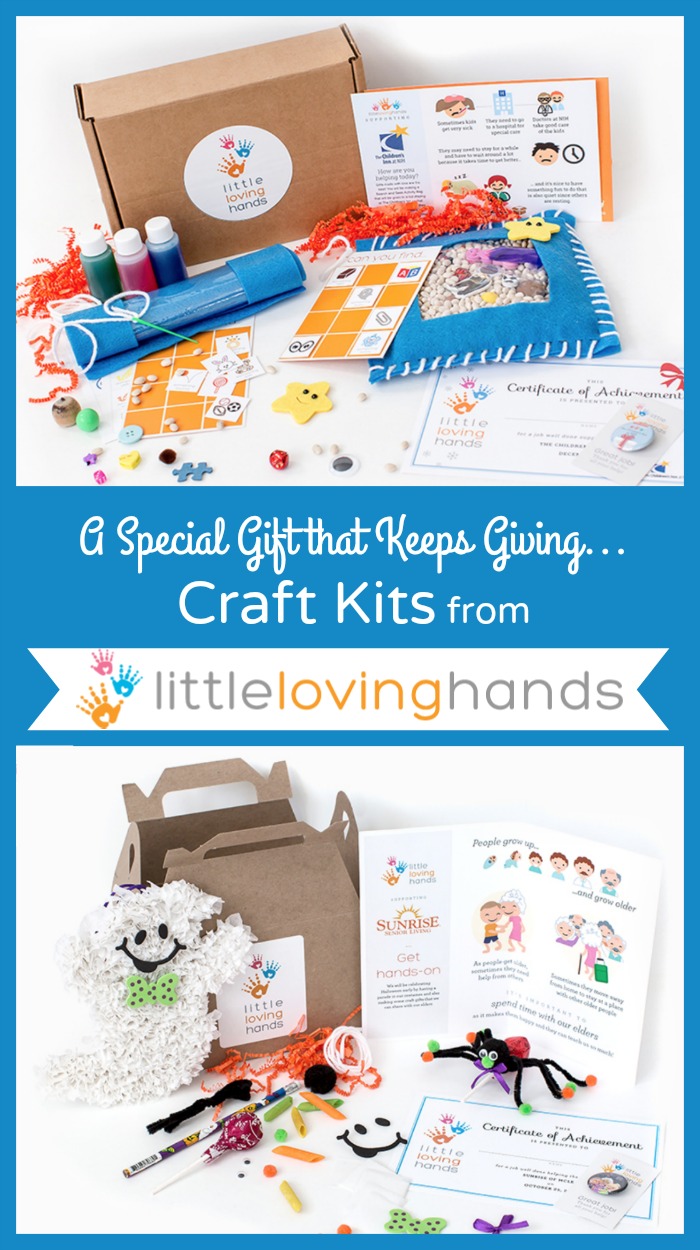 My kids love making crafts.  Actually I do, too!  But I have to admit that we don't need more gadgets and decorations around the house…
A great solution to this problem?  Little Loving Hands craft kits.  These awesome kits provide materials for a project that is sent to a new charity organisation every month.  So kids get to enjoy crafting as well as bringing joy to others by sharing their creations.  What a wonderful idea!
Here's a quick introduction to how it works:
Want to see some contents of the kits?  If you go to the 'How it works' tab on the website, you can see the kit currently on offer plus a preview of the month to come.  Below is the kit for January 2016 which features a heatable snowman that will provide warmth to an ailing child during their stay at Ronald McDonald House.  How sweet is that?
Every Little Loving Hands kit also includes educational content about the organisation in need, a certificate of achievement, collectable button, and more.
Little Loving Hands provides a fun opportunity for kids to be kind and generous to others.  Even when they are too young to volunteer in some of the featured organisations themselves, the kit makes it possible for them to get involved in making a difference.  Plus the purchase of every box can even be submitted for charitable tax-deduction… need I say more?
I can't wait for these to be available in Australia!  At the moment, subscribers have to be within the USA but they are making plans to expand in the future.  What a fabulous experience and gift for kids.
Is there a child in your life that would love a subscription to Little Loving Hands?  Check out the website and like the Facebook page to get more information and updates.
This is a sponsored post.  All opinions are my own.  To read more about reviews on my website, visit this page.