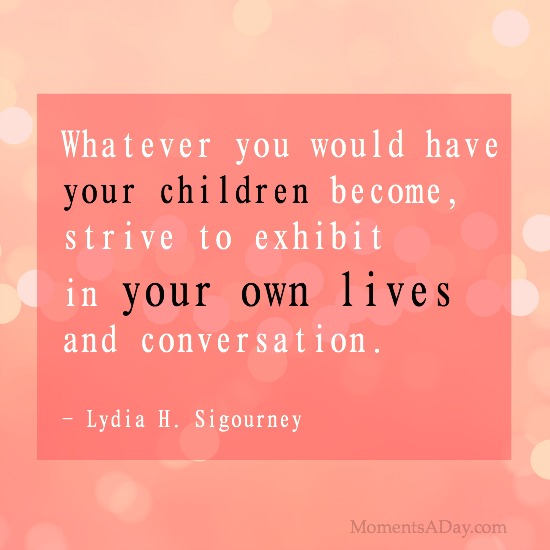 My Reflection Series offers five questions with corresponding articles/videos to inspire intentional and compassionate parenting.  Sign up for posts by email if you would like the series delivered to your inbox.
Here are the five sources of inspiration featured this week:
Do you ever consider how you will look back on your life, when you are at the end of it?
This was an insightful article sharing "regrets" of the elderly.
Read it now-> Top 5 Regrets of the Dying
(or pin it for later)
What do you really want your kids to know as they venture out into the world?
What do you want your kids to learn in school?  How should they measure success every day?  Here is a thought-provoking letter from a parent to a child that gave me chills every time I read it.
Read it here-> What Every Kid Needs to Know Before Going Back to School
(or pin it for later)
Are you acting as a manager in your home?
Read how Rachel from Hands Free Mama took a step back from being a manager, to realise something beautiful…
Read it here-> The Manager in My Home & the Five Words that Changed Everything
(or pin it for later)
Do you ever feel like you are not living out your purpose?
This interview between Marie Forleo and Scott Harrison offered a great story about someone who changed their lifestyle to create more purpose in living.
Watch it now-> How Water Changes Everything
(or pin it for later)
Do you every wonder when to bend the "rules" of parenting?
Kate from Picklebums shared a heart-warming story about letting her son stay up a bit later than usual… find out why.
Read it now-> Breaking the Rules
(or pin it for later)
To find more inspiring links featured in my Reflection Series, click here.
If this is your first visit to Moments A Day, I invite you to join me on Facebook, Pinterest, Twitter, Instagram and/or Google + where I share more ideas to help families connect, build character, and make a difference in the world.